How the Felix Project is taking aim at food waste and poverty at the same time
The charity has the support of Sadiq Khan and Jeremy Corbyn too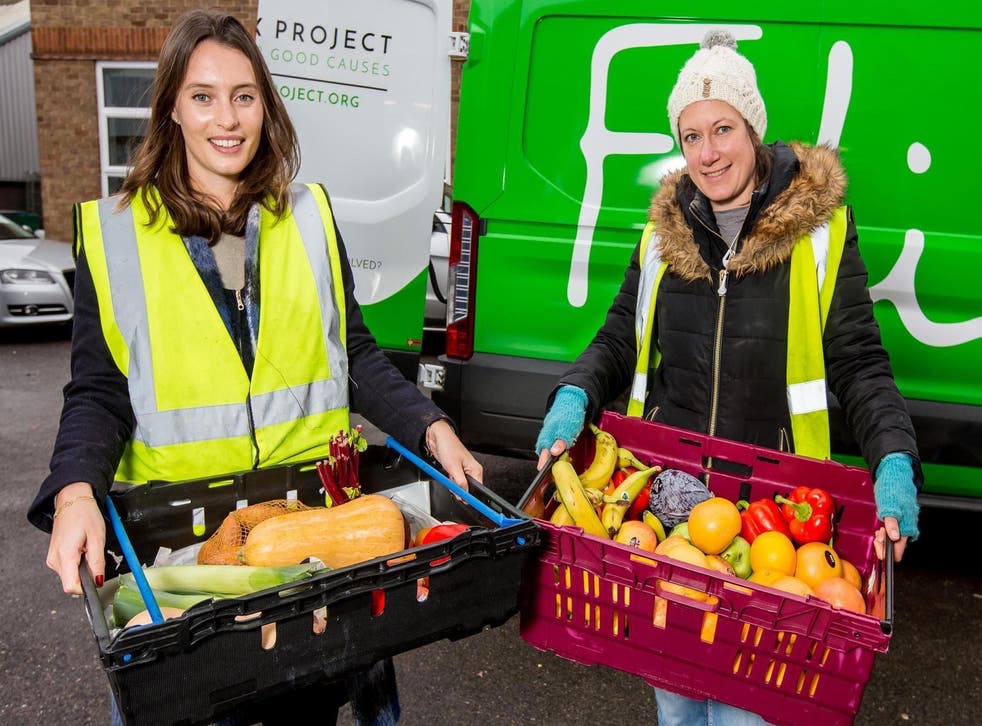 We throw away seven million tonnes of food in the UK every year, over half of which would have been perfectly good to eat.
Not only does this waste cost the average family with children about £700 a year, but if we could stop all the food going to waste, the environmental benefit would be equal to taking one in four cars off the roads.
At the same time, millions of Britons live in food poverty, including 400,000 in London alone.
In recent months The Independent has helped draw attention to the global scandal of food waste but there's still more to be done.
One charity, the Felix Project, founded by Justin Byam Shaw, chairman of The Independent's parent company, ESI, is helping to solve both the problem of food waste and food poverty.
After collecting unused food from retailers, the Felix Project delivers it to charities who use the food to create meals for hungry people in Oxford and London.
Food waste awareness has increased so much in recent months that the Felix Project's London depot is now operating at capacity.
From 20 volunteers it now has 135, and it supplies more than 2,000 meals a week. The charity has also received support from politicians including Sadiq Khan and Jeremy Corbyn, and food blogger Ella Mills of Deliciously Ella.
After such rapid success, the Felix Project is now looking to expand to fund a new depot in another part of London.
In order to do that, however, the charity needs to raise £160,000, and is hoping to do so through Crowdfunder.
Half of this will be provided by the Felix Byam Shaw Foundation, set up in memory of Justin's son, who died suddenly of meningitis at the age of 14.
For the rest of the money the Felix Project are looking to the public, who can donate via the Felix Project's Crowdfunder page.
Join our new commenting forum
Join thought-provoking conversations, follow other Independent readers and see their replies