Help a Hungry Child: Introducing The Independent's second charity auction
Readers are invited to bid for a haul of special lots, from a chance to see some of England's sporting heroes in action to working alongside a Michelin-starred chef as he prepares to open a new restaurant.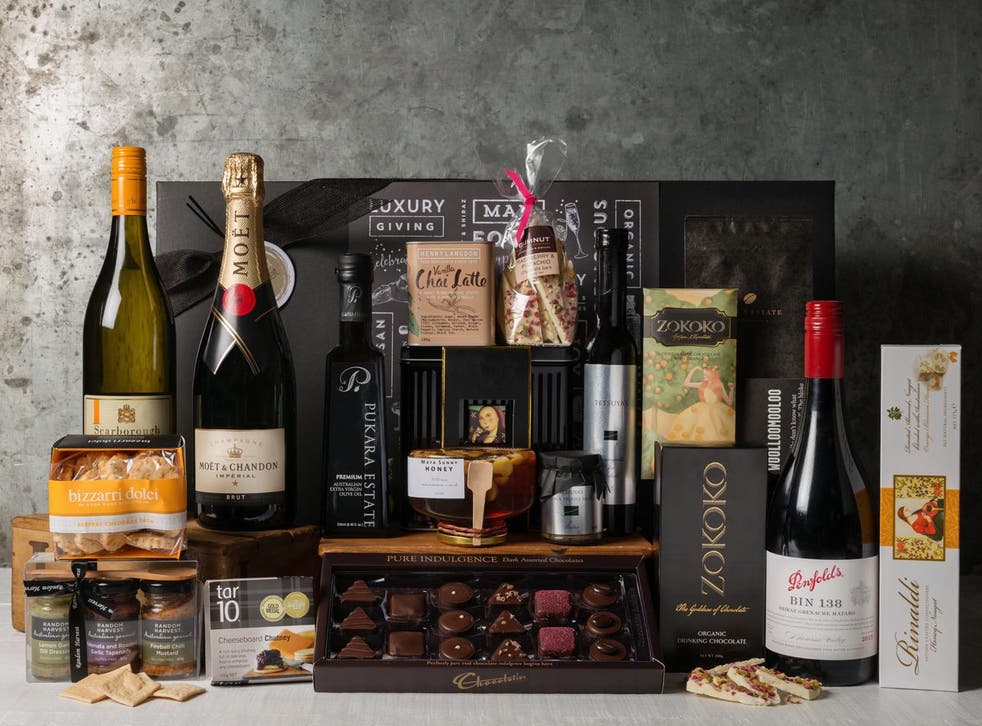 The Independent and Evening Standard have launched a second auction of unique treats and experiences to raise funds to support our Christmas Appeal.
Readers are invited to bid for a haul of special lots, from a chance to see some of England's sporting heroes in action to working alongside a Michelin-starred chef as he prepares to open a new restaurant.
Ollie Dabbous is offering the highest bidder an entire day inside a test kitchen for his new venue. Guests will work alongside him as he creates dishes for it, before taking some of the first seats in the house during the soft opening early next year.
Meanwhile sports fans can bid for a VIP trip to the Women's Hockey World Cup and take home a signed England jersey.
Food enthusiasts get a chance to watch Standard's restaurant writer, Fay Maschler at work, with the winning bidder joining her for a meal they will never forget. Wine lovers can bid for a masterclass from this year's London seller of the year, Tom Lorimer of Lea and Sandeman Wine Merchants, at their home or a venue of their choice.
A luxury hamper from the Evening Standard Magazine team is also waiting to be enjoyed. Chelsea fans can go for a jersey signed by the club's first teams, and a travel highlight is a four-day, three-night stay at Es Saadi Marrakech Resort in Morocco for two.
All proceeds will go towards our Help a Hungry Child appeal. This paper is raising funds for The Felix Project to ensure no child in any primary school supported by the charity ever goes to bed hungry.
The Felix Project – in pictures

Show all 10
Market-style stalls will be set up in 120 schools across London over the next two years, so disadvantaged young people can take home a bag filled with healthy, nutritious food — items that would otherwise have ended up in landfill.
The auction, powered by fundraising technology company Givergy, opens today and readers have one week to place their bids.
Grayson Perry limited edition art
A breath-taking wood print of a half-bull, half-bear creature – inspired by the Turner Prize winner's award-winning 2016 Channel 4 show, All Man. The colour etching up for sale is one of 68 limited edition prints of "Animal Spirit". It is signed by the artist and is 63.5cm (35 inches) tall by 77.3 cm (30 inches) wide.
Ollie Dabbous exclusive preview tester day
Michelin-starred chef Ollie Dabbous, rumoured to be opening a major new restaurant in Mayfair after closing his award-winning eponymous venture in Fitzrovia in June, has offered an entire day inside the test kitchen of his new site for the highest bidder. Guests will have the unique experience of working alongside the chef as he creates dishes for the new restaurant, before taking some of the first seats in the house during the soft opening of the venue early next year.
Dave Brown cartoon
Dave Brown, the Independent's award-winning political cartoonist, is a master at holding the pompous and the powerful to account. Bid to be the proud owner of an original signed work, published earlier this year by The Independent. Image is 260mm x 163mm on an A3 sheet (420 x 297). In pen with indian ink and watercolour, on Fabriano mould-made paper.
Dinner with ES food critic Fay Maschler
Foodies have the rare chance to watch the Evening Standard's revered restaurant writer, Fay Maschler, in action. The critic does not mince her words when it comes to giving her verdict on London's great – and not so great – restaurants, and one charitable winner will be able to join her for a meal to remember.
Premier League Nike kit
Parents who dream of their son or daughter's name being chanted around Wembley Stadium should bid on a generous donation from the Premier League - a Nike football kit for an entire primary school team. The lucky team will be able to choose the colour and design of their gear to align with those of their school.
London Zoo day out
An exclusive behind the scenes look at London Zoo, with a guide on how to look after animals as diverse as tigers and tarantulas, would make a brilliant day out for any family. The backstage tour of the world's oldest scientific zoo will also see an expert explaining efforts being made to save creatures in the wild.
Marrakech holiday
A travel highlight is a four-day, three-night stay in a suite at Es Saadi Marrakech Resort in Morocco - a resort home to a casino, eight restaurants and a 3,000 square metre spa built over three floors around a century-old eucalyptus tree - for two people. The site is host to the only Dior Institute outside Paris.
Signed Chelsea jersey
Chelsea fans can get their hands on a home shirt signed by the first team, to wear at a Saturday match or frame on the wall.
Theatre tickets
Two tickets to a preview showing of the world premiere production of Fanny & Alexander are on offer. The show, part of The Old Vic's bicentenary season, will see legendary filmmaker Ingmar Bergman's masterpiece translated to the stage by BAFTA award-winning writer Stephen Beresford and Old Vic Associate Director Max Webster. The seats will be among the best in the house and winners will be invited to a pre-show drinks reception and post-show party at the Skylon on the Southbank.
Best books
An ideal Christmas present for a bookwork would be a box of this year's best, curated by Evening Standard books team. The hamper will include novels by John le Carre, autobiographies by Hillary Rodham Clinton and David Attenborough, and a selection of history, cookery and children's titles.
Sponsor lunch
Using a reader's donation, house chefs - helped by the readers' friends or colleagues - will cook a delicious hot meal for vulnerable people at Refetorrio Felix, a vibrant community dining room and drop-in centre in Earl's Court. All food, drink and service included.
Travel experience
A unique getaway in Portugal is on offer to a lucky reader, who will be able to spend a weekend at a family-owned winery in the Doura region of Portugal, known for its cuisine and ports. The lot includes two nights' stay at Quinta de la Rosa, breakfasts, a dinner with wines and a wine tour and tasting.
Julia Macmillan
Fans of portraiture should opt for a depiction in acrylic paint, pastels or lacquer from artist and businesswoman Julia MacMillan.
Christian Adams cartoon
Christian Adams' arrival at the Evening Standard this year heralded the return of the political cartoon to the paper's pages. His brilliant work, poking fun at the powerful and shining a light on inequity has regularly been the talk of social media. Now you can bid to be the proud owner of an original work, published earlier this year by the Standard.
Wine masterclass
Avid vino quaffers not satisfied with the red at their local Tesco, but unsure of where to turn, should bid for this lavish masterclass offered by this year's London seller of the year. Lea and Sandeman Wine Merchants's Tom Lorimer will open up the world of wines costing up to £500 at the bidder's own home - or venue of choice.
Rugby match
Rugby enthusiasts will have the unique opportunity to accompany the Independent's deputy sports editor, Jack de Menezes, in the press box at an England vs Barbarians match at Twickenham Stadium. The experience comes with complimentary lunch and the chance to attend the post-match press conference with England head coach Eddie Jones and the Barbarians coaching team and captain.
Women's Hockey World Cup
Next summer's Women's Hockey World Cup will be held in London next July, and two lucky readers will secure a balcony view of the action, will meet international athletes and have a chat with an Olympian Ambassador - in addition to taking home a signed jersey from the England Women's Hockey Team"
Luxury hamper
Add some extra sparkle to your Christmas this year with a luxury hamper from the Evening Standard Magazine team. This exclusive features items such as fine champagnes, artisan spirits, chocolates and preserves. You'll be well fed long into the new year, and your picnics will be more luxurious for ever more.
Work experience
Budding journalists have been offered the chance to undertake a week's work experience at The Mail on Sunday. You will see first-hand how the news and features departments work on Britain's best read Sunday newspaper and there will be an opportunity to ask the top journalists their advice on a career in journalism.
Lunch at Clarke's restaurant
Upmarket fine-dining venue, Clarke's Restaurant in Kensington, have offered up a decadent meal for two. The fortunate bidder will be given a three-course lunch complete with a glass of Bellini on arrival.
To bid visit: givergy.com/charity/the-felix-project
Givergy is an award-winning fundraising technology company which offers a range of cutting edge platforms to help charities raise more at fundraising events and online.
With offices in London, New York, San Francisco, Toronto, Calgary, Vancouver, Hong Kong and Sydney, Givergy's ambition and purpose will always remain: To help charities raise as much money as possible for their incredible causes by encouraging giving through technology.
For more information on Givergy, visit givergy.com.
Join our new commenting forum
Join thought-provoking conversations, follow other Independent readers and see their replies