Help a Hungry Child: Here's how The Felix Project will spend more than £1m donated by readers
So far, more than £1,049,896 has been raised thanks to your generosity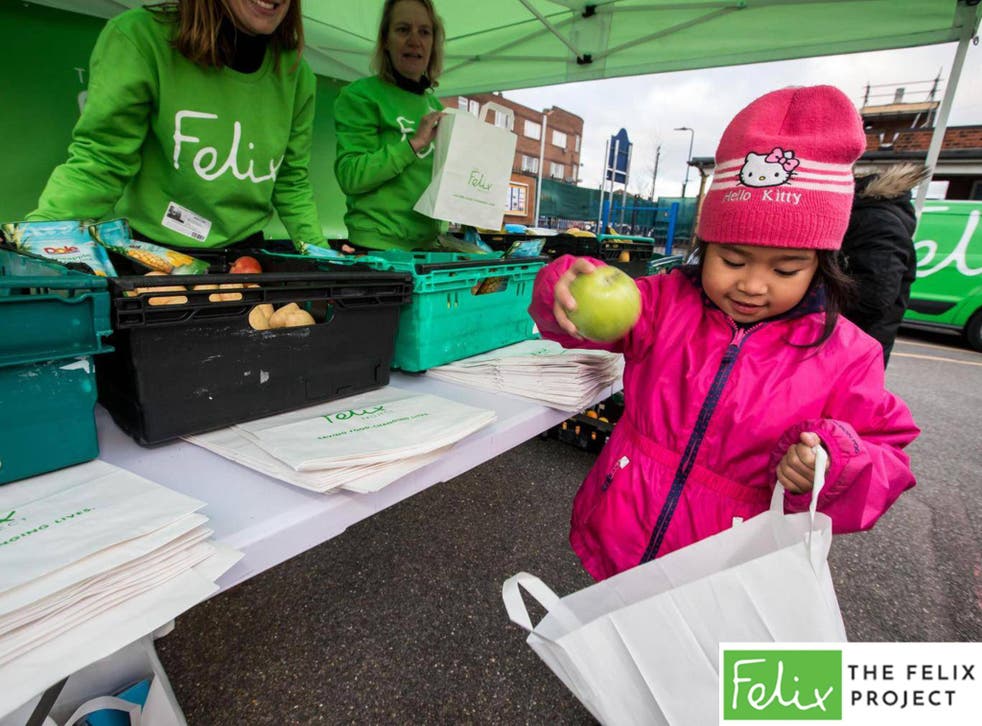 Money raised by The Independent and Evening Standard Help a Hungry Child Appeal will be spent ensuring no child, in any primary school supported by the Felix Project, ever goes to bed hungry.
So far, more than £1,049,896 has been raised by generous readers - with donations still being accepted up to 5 March.
The funds will be used to establish market stalls at schools across London, with an eye to growing the programme nationally.
Children and their parents or guardians can fill a Felix bag full of healthy and delicious food to take home with them.
Each stall costs £500 to set up and must then be supported on an ongoing basis. A Felix van will make a delivery once a week to each school, with crates full of surplus fruit and vegetables, baked goods and dairy items.
£1 provides enough food for a primary school child and their family to enjoy a nutritious meal.
The Felix Project will also train teachers, so they can describe the benefits of the market stalls to pupils and other staff, and the effect it will have on the school as a whole.
The Felix Project – in pictures

Show all 10
Dedicated staff at The Felix Project, meanwhile, will coordinate the programme across London and further afield, recruit new schools and maintain relationships.
Within two years, the charity hopes to have stalls up and running at 120 schools in London, benefiting more than 60,000 children and their families.
It will also roll stalls out across the country, starting in the Midlands.
Join our new commenting forum
Join thought-provoking conversations, follow other Independent readers and see their replies