Help a Hungry Child: Ian McKellen and Jon Hamm answer phone lines for The Independent's first charity telethon
Frank Lampard and Daisy Lowe also answer calls in 12-hour event to raise money for The Felix Project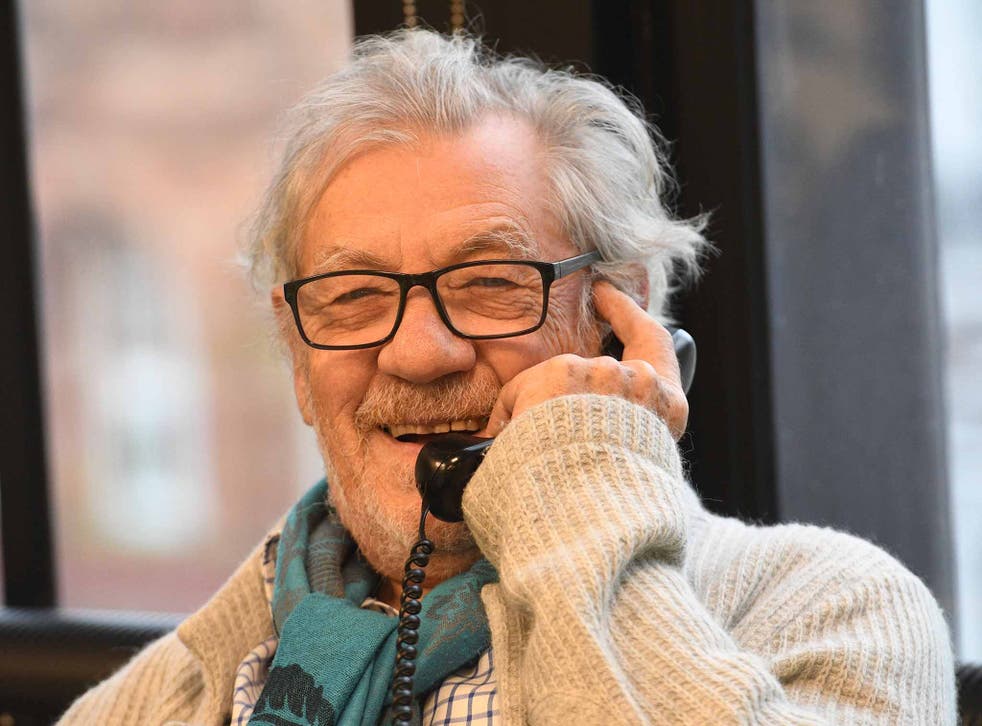 Stars including Sir Ian McKellen, Jon Hamm, Frank Lampard and Daisy Lowe answered calls from readers for our 12-hour telethon.
From 8am to 8pm, celebrities joined staff from the London Evening Standard, Independent and the London Live TV station manning the phones in support of the Help A Hungry Child Christmas Appeal, which is raising money for The Felix Project.
An impressive £58,000 was raised during the day-long event. The first special guest this morning was American actor Hamm, best known as Don Draper in the hit TV series Mad Men.
"I heard about this at the [Evening Standard] theatre awards and I thought it was an excellent choice by the newspapers to co-ordinate a massive giving campaign," he said.
"When I was asked to participate I was very happy to. Also, having been over here for the majority of the holiday season, I've been impressed by the British ability to rally round and help out people in need — reminds you of, as we say in the States, 'the reason for the season'."
Hamm was followed by English actress Charlotte Hope, known for her roles in Game Of Thrones and Stephen Hawking biopic The Theory Of Everything.
She said: "The second I heard about this appeal I wanted to help out. It's outrageous that children are going hungry in London today."
Sir Ian said he was "very happy to help" with the telethon. He added: "If you've ever walked past a homeless person and not given them money, you should be calling in to help The Felix Project."
Also taking calls was actor David Morrissey, star of The Walking Dead, who has been a supporter of The Felix Project since learning about it during last year's special investigation.
"I first came across the work of The Felix Project via Twitter," he said.
"I thought they were a fantastic organisation doing something that is a simple idea but needs hard work and commitment from the many people involved to deliver vital food and supplies to those that need them."
The first 100 callers to donate £30 or more received a pair of tickets to a top West End show, thanks to Ambassador Theatre Group. The first £30,000 raised will be match-funded by Alexander Lebedev, father of Evening Standard proprietor Evgeny Lebedev.
The Felix Project's vans collect surplus food from retailers and deliver it to frontline charities. For the Help A Hungry Child appeal they are focusing on primary schools, after figures found one in 10 parents worry about their children getting enough food.
On the phones this afternoon were former England footballer Lampard, model Lowe and fashion designer Henry Holland, plus columnists such as Emily Sheffield, Matthew D'Ancona, Rob Rinder and Sean O'Grady.
The Felix Project – in pictures

Show all 10
"We are so grateful to everyone for calling in today," said Kristina Spindler, The Felix Project's Head of Fundraising. "Every penny raised today will go towards ensuring no primary school child in London goes to bed hungry."
Join our new commenting forum
Join thought-provoking conversations, follow other Independent readers and see their replies