Man discusses becoming homeless aged 56 after breaking his back
'You make sure your feet are clean – that way your socks last a bit longer. You adapt'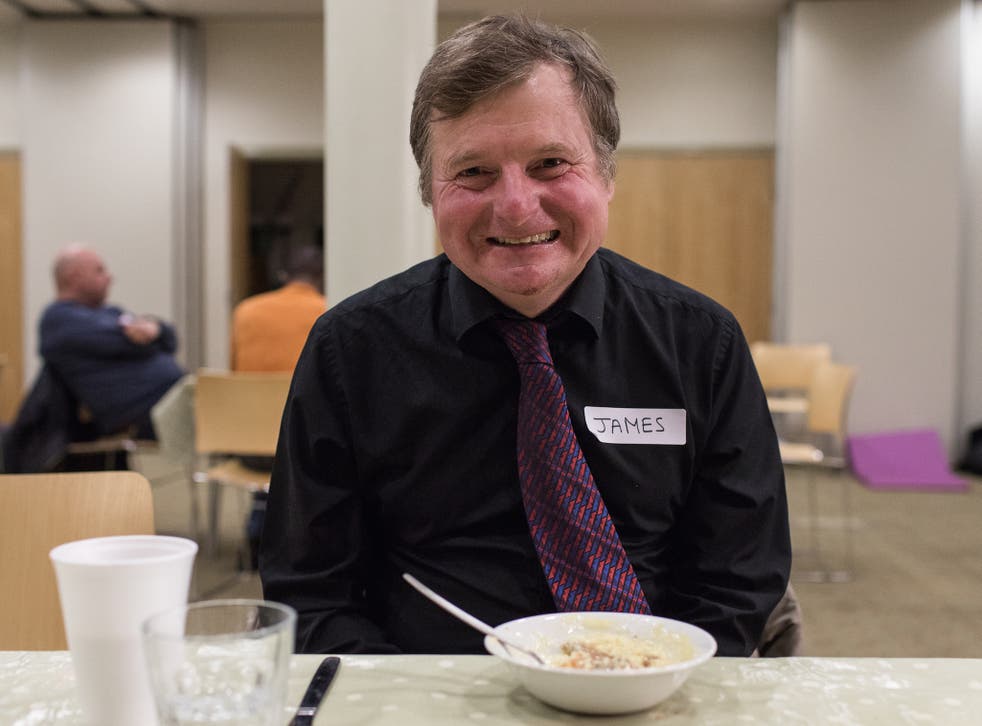 James describes his first night living on the streets as "surreal".
"It was getting a bit chilly in the early hours... but there was something calm about it. The harsh reality sets in the next day and the day after," he said.
The 56-year-old became homeless last year after he broke his neck and back, leaving him unable to work.
James was lucky to survive, but he rushed back to work quickly and injured himself further.
That's how the "domino effect" started that left him living on just £1 a day and braving the freezing winter temperatures.
"The thing was not being able to pay the rent. I didn't want to go to the social, but eventually I had to," he said. "But it takes so long to get things sorted that by then it was too late. Eventually I just packed my bags and was gone. Bad decision when you think about it, but I just wanted a bit of peace and quiet. I thought I could sort myself out later."
From late November to early January, James moved around, rarely sleeping in the same place twice.
The Felix Project – in pictures

Show all 10
"I did my washing and shaving in a park, or in McDonald's," he said. "You get a cup of water then go into a cubicle – it's like a bed bath in hospital. You make sure your feet are clean – that way your socks last a bit longer. You adapt."
But then he was introduced to Glass Door, London's largest emergency winter night shelter.
The charity provides a safe, warm place to sleep for at least 100 men and women every night in winter – from November to early April – and it is supported by StreetSmart, which has partnered with The Independent's Christmas Appeal.
James said Glass Door has been a lifeline, helping him to apply for jobs and get his life back on track.
"It's lonely when you're on the streets. You feel you're losing contact with the world," he said. "No communication really at all, except maybe if you go into a supermarket. But at Glass Door, everyone's in the same boat and there's loads of good banter."
James is hopeful that with the help of Glass Door he'll be back in full-time work soon but is still unsure of where he will be living in the future.
"That's the million-dollar question," he said. "I'm not dwelling on that yet, because I need to focus on finding a job. I have irons in the fire, so hopefully something will come of that."
Readers can now support people like James through a restaurant partnership that is helping to raise funds for London's most deprived adults and children.
Until the end of this month, 390 of the capital's finest restaurants will add an optional £1 to diners' bills in a scheme that will fund both StreetSmart – which supports Glassdoor – and the Felix Project, which is ensuring disadvantaged primary school children across London have access to nutritious food at the end of the day.
Among those participating are Dinner by Heston Blumenthal, Chiltern Firehouse and Clarke's, plus the restaurants at Fortnum & Mason and Selfridges.
William Sieghart, founder of StreetSmart, said: "We are so glad to be working with Felix this year, and getting the public involved raising money for two excellent causes this Christmas."
Join our new commenting forum
Join thought-provoking conversations, follow other Independent readers and see their replies