Help a Hungry Child: Michael Gove announces £500K fund to combat food waste
Environment Secretary hopes new Food Waste Reduction fund will help deliver a four-fold expansion of food redistribution by the middle of next decade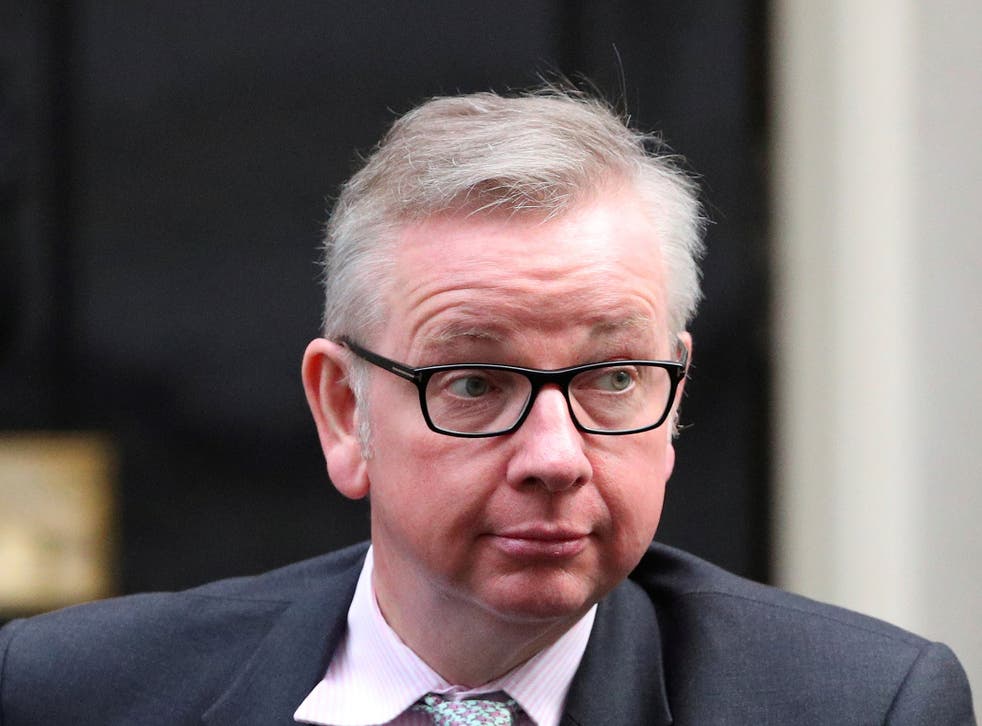 A £500,000 fund to redirect surplus food to needy people is launched today by Michael Gove after he was inspired by The Independent and Evening Standard's Help A Hungry Child appeal.
The cash will go to charities, such as The Felix Project, that stop good food going to waste and then turn it into nutritious meals for people who would otherwise go without. The Environment Secretary hopes the new Food Waste Reduction fund will help deliver a four-fold expansion of food redistribution by the middle of the next decade.
Mr Gove said he took action after being "encouraged by this paper's principled campaigning and The Felix Project's inspirational work".
Every UK organisation that redeploys food and all charities that receive and share food with hungry people will get a chance to bid for funding.
It will be administered by sustainability experts Wrap — the Waste and Resources Action Programme — who estimate that the 17,000 tonnes of food redistributed in 2015 can be quadrupled by 2025. Writing in today's Standard, Mr Gove said Christmas was a time for "recalling our responsibilities" towards people not lucky enough to enjoy full plates and festive feasts.
Hilary Croft, of The Felix Project, said: "This is incredible news. I'm delighted that the coverage that The Felix Project has received through the Christmas appeal has brought the opportunity for food surplus redistribution to the Government's attention. Michael Gove's new fund will help to get more surplus food to more people who need it.
"We have ambitious plans to expand so that we can extend our reach to support more charities who are providing for the disadvantaged — this requires funding from those who believe in what we are doing. Knowing that the Government is willing to financially support organisations like ours gives me hope that one day we will crack the dual issue of food surplus and food poverty."
The Help A Hungry Child appeal has raised hundreds of thousands of pounds to tackle food poverty, which affects about 70,000 London children. It aims to ensure pupils in schools in deprived areas have access to sufficient food.
Special market stalls are being set up in 120 schools to give out free ingredients, which children can take home to their families and cook for dinner. All the food has been donated by supermarkets, wholesalers and other suppliers which have been unable to sell it, despite it being in-date and safe to eat.
Every £1 donated will guarantee a primary school child and their family the food needed for a nutritious meal. Every £500 will allow a new school to enrol on the programme, which aims to reach 50,000 children in two years.
The money will also help to ensure the charity can support its partners, which work to feed families in London, and finance its distribution network. This month a telethon, featuring stars such as Sir Ian McKellen and Jon Hamm, took the appeal above the £500,000 mark.
Join our new commenting forum
Join thought-provoking conversations, follow other Independent readers and see their replies