'I reached the brink of letting go': How The Felix Project supported a former nurse after both of her children died
'I was not able to leave the house or travel on my own before, people used to have to sort my medication for me, had to prompt me to eat'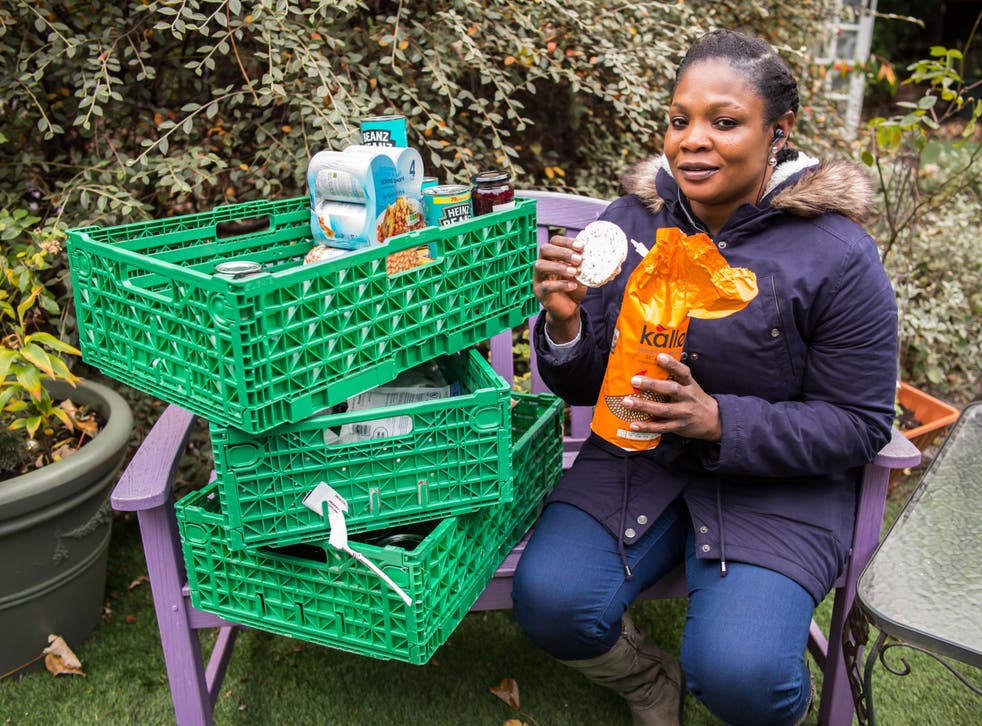 A bereaved mother who lost both her teenage daughters in the space of two years has called on readers to support today's telethon to raise money for the charity that gave her a lifeline.
Former A&E nurse and phlebotomist Angella Benjamin, 47, was left by her husband after their second child died from liver and kidney failure aged 17 in October 2015.
The couple had already lost their younger daughter, at 14, to cardiac arrest following epileptic attacks the year before.
The mother, who has no other children, struggled through by taking extra shifts at the hospital but had a breakdown in late 2016, unable to cope with her loss. This was when The Felix Project stepped in to provide the food packages that saved her from hunger.
Angella said: "I had gone into a depression because I had lost my two daughters.
"I went to work and when I came back, my husband was gone. This was during everything, after my daughters passed away.
"I had a final breakdown. I collapsed and blood was coming from my mouth, my nose.
The Felix Project – in pictures

Show all 10
"I was referred to the psychiatric unit. The psychiatrist was not happy for me to work any more. I was put into supported accommodation and they gave me a food bank voucher."
With The Felix Project's help, Angella, who lives in Isleworth, has recovered to such an extent that she now volunteers at the drop-in centre, the Vineyard Community Centre in Richmond, that she used to rely on for food.
She works behind the counter in the cafe which caters for more than 40 people — including hungry families — and receives Felix Project supplies every afternoon.
"I was not able to leave the house or travel on my own before," Angella said. "People used to have to sort my medication for me, had to prompt me to eat.
"One time I reached the brink of letting go. Now I volunteer because I have got so much.
"This is a place where you feel that warmth, that welcome. Felix is really good. They really donate generously to us."
Bob Kimmerling, founder of the Vineyard Community Centre, said: "Felix supplies us wonderfully with a lot of unsold food.
"Some of the most marginalised and impoverished find great benefit from it."
Join our new commenting forum
Join thought-provoking conversations, follow other Independent readers and see their replies