Archbishop of Canterbury claims African Christians will be killed if Church accepts gay marriage
Rev Justin Welby said impact on Christians in countries where homosexuality is outlawed would be 'absolutely catastrophic'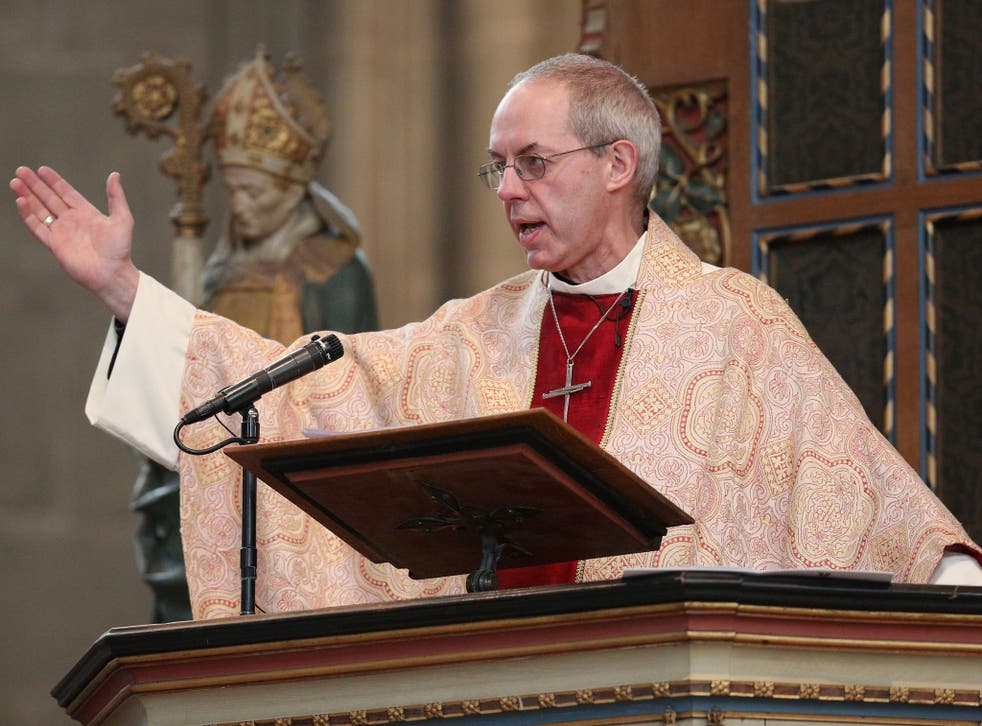 The Archbishop of Canterbury has warned that if the Church of England was to accept gay marriage it would lead to Christians in Africa being murdered.
Rev Justin Welby, speaking on his first live phone-in on LBC radio, said that in countries where homosexuality is illegal Christians are being targeted due to a perceived acceptance of gay people by the religion.
He spoke about his recent trip to Africa, when he visited a grave where 369 bodies had been buried.
He said the victims had been killed because it was believed by locals that "if we leave a Christian community here we will all be made to become homosexual and so we will kill all the Christians".
"That burns itself into your soul," he said, "as does the suffering of gay people in this country."
He told listeners the subject was "really not a simple issue", adding: "It's something that I wrestle with every day and often in the middle of the night."
Rev Welby's callers included former Tory MP Ann Widdecombe, who asked him whether the Church does or does not approve of homosexuality. The Archbishop told her drily: "How unsurprised I am by that question, I can't imagine.
"I just said the Church is quite clear that sex outside marriage is wrong, and marriage has been understood as a man and woman. That seems to be a fairly clear statement.
"I'm not going to pull my punches on that. I think I'm right, you think I'm wrong. We differ."
Additional reporting by PA
An earlier reference in this article to a grave's location has been removed because it was incorrect.
Join our new commenting forum
Join thought-provoking conversations, follow other Independent readers and see their replies