Archbishop of Canterbury 'promises inquiry into church sex abuse' to survivors in private meeting this week
In a private meeting with survivors, he said it would go ahead if Government's independent review is not established in next six months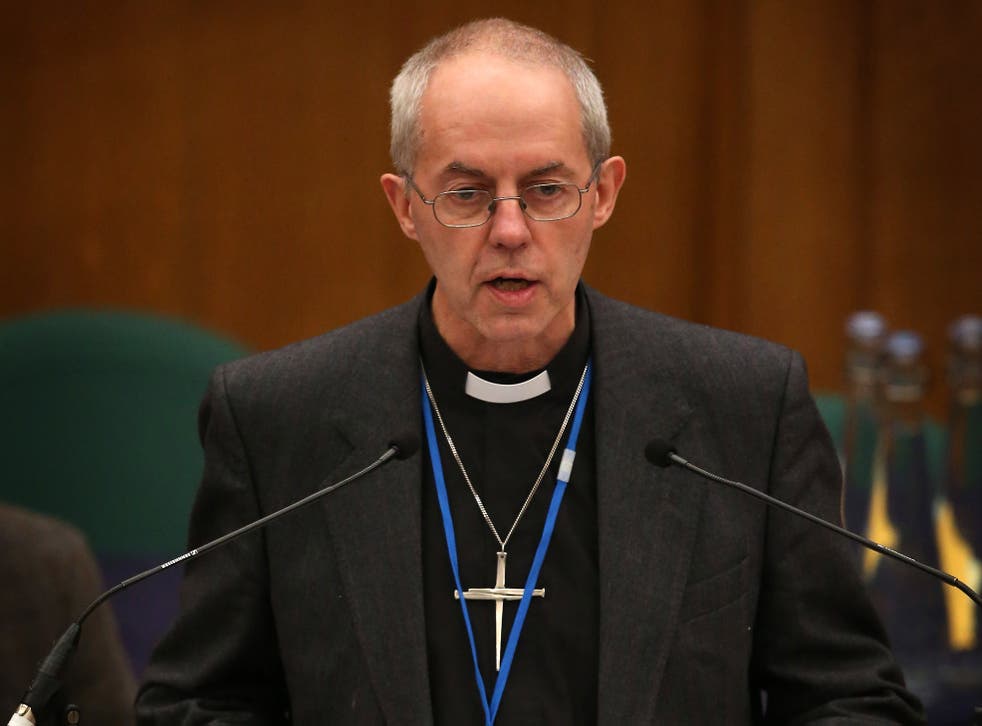 The Archbishop of Canterbury, Justin Welby, has met survivors of historic sex abuse in the Church, and outlined his promises to the delegation. He wants a Government enquiry set up and running in the next six months and the Church of England to be examined first by the group.
In July 2014 Theresa May, Home Secretary, called for an independent enquiry into historic sex abuse, after shocking allegations of a cover-up of child sex abuse at the very heart of the political and religious establishment began to surface, involving politicians, members of the Church's higher echelons, and other senior public figures.
Some of the most disturbing revelations indicate that a young boy was strangled to death by a Tory MP at an "abuse party," according to one victim of the alleged Westminster paedophile ring.
But Theresa May's enquiry, which is expected to last up to five years, and will be led by New Zealand based judge Lowell Goddard, may not move fast enough for Welby, it seems.
A spokesperson for the Church of England has confirmed to The Independent this morning that a private meeting did occur this week. The Archbishop "has asked that the Church of England is reviewed first by the Government's National Inquiry once it begins its investigations," said the spokesperson. "If this does not happen within six months then he will instigate an independent past cases review."

The meeting, attended by five survivors and two representatives of the Church of England, took place at Lambeth Palace, the Archbishop of Canterbury's official London residence, which sits on the river Thames, just 400 meters from the Palace of Westminster.

The Archbishop, whose priority is safeguarding survivors and all members of the Church, has said the meeting was "friendly" and "reconciliatory."
Graham Sawyer, a Church of England Vicar and member of MACSAS, Minister & Clergy Sexual Abuse Survivors, told The Independent this morning that he knows from first-hand experience the "appalling way that the Church has treated survivors of abuse."
Sawyer, who led the delegation of survivors in their meeting with the Church this week, said the meeting was in the spirit of truth and reconciliation. "Survivor groups do not trust officials anymore," said Sawyer, "as they constantly make promises and break them." This meeting with Welby, however, is an important step, he says.
Join our new commenting forum
Join thought-provoking conversations, follow other Independent readers and see their replies