Index: Where to find all of today's Thatcher coverage
Britain's first and only woman Prime Minister, died after suffering a stroke at The Ritz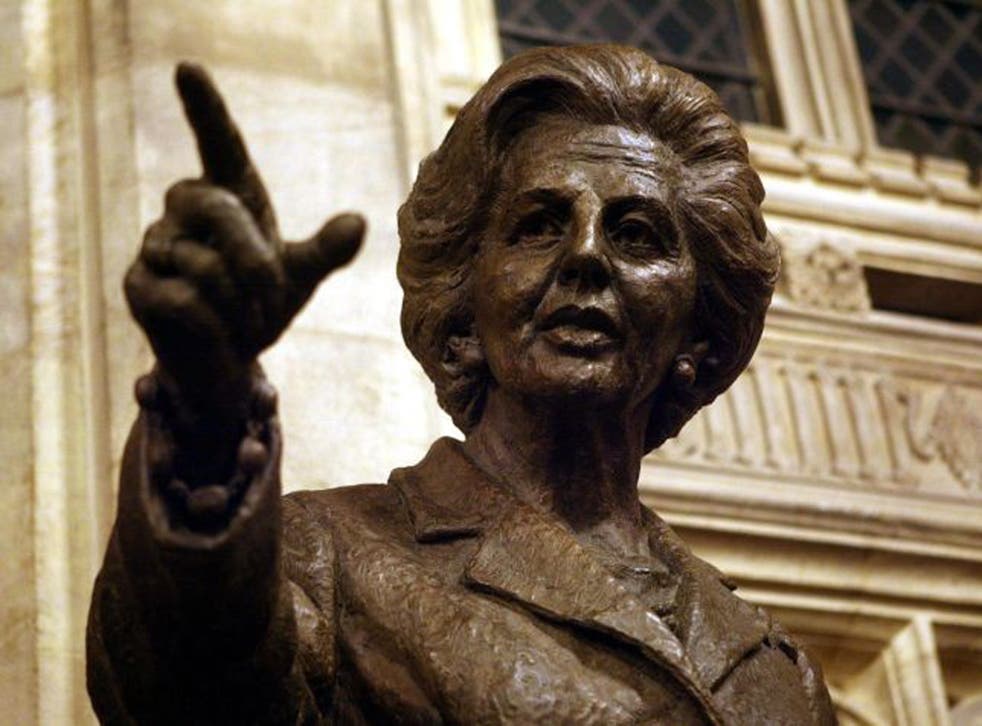 Baroness Thatcher, who was 87, won three general elections for the Conservatives and shaped UK politics for a generation. At home, she implemented sweeping reforms to trade unions, defeated the miners in a bitter strike and forced the Labour Party to modernise itself. Abroad, she was dubbed "the Iron Lady", winning an unlikely war in the Falklands and helping to secure the collapse of the Soviet Union.
News:
Ceremonial funeral planned after Thatcher's fatal stroke at The Ritz, aged 87
Anger on the Left: Anxious Labour mainstream moves to distance itself from hardliners' celebrations after Margaret Thatcher's death
Reaction across the country after Margaret Thatcher's death
Hundreds gather in Glasgow, Liverpool and Brixton to 'celebrate' death of Margaret Thatcher
Reports of cheers from NUS delegates at news of Thatcher's death
'The lady's not for turning': Margaret Thatcher's best quotes
Margaret Thatcher: In her own words
'A great politician and an exceptional person': European leaders react to Margaret Thatcher's death
'May God take pity on her soul': The Argentinian reaction to Margaret Thatcher's death
So where were you when you heard Lady Thatcher had died? Lady who?
Margaret Thatcher's life in pictures: From Grantham to the House of Lords, via Arthur Scargill and the Falklands War
Obituary:
Obituary: Margaret Thatcher, Britain's first and only female prime minister
Video: Margaret Thatcher obituary
Reaction:
Politicians and celebrities take to Twitter to pay tribute to Margaret Thatcher
On playing Margaret Thatcher: What the actresses thought of their formidable subject
Comment:
Andreas Whittam Smith: The life and death of Margaret Thatcher - the woman who changed Britain
Douglas Hurd: Margaret Thatcher: Working alongside a political titan
John Rentoul: Margaret Thatcher saved the British economy, but at too high a social cost
Michael Brown: Margaret Thatcher changed Britain - and I was lucky enough to see her in action firsthand
Shirley Williams: How Thatcher changed Britain
John Walsh: Thatcher: The lady with the handbag became as recognisable as Churchill and his cigar
Dominic Lawson: Believe it or not, Thatcher was a woman who cared
Steve Richards: The mark of her Thatcher's success was how she forced her every enemy to change
Owen Jones: Thatcherism was a national catastrophe that still poisons us
Rupert Cornwell: Thatcher was both trailblazer and sounding board
Boyd Tonkin: Margaret Thatcher's policies had a lasting impact on everybody during her years in power and beyond
Editorial: Margaret Thatcher ruled – and she divided
Analysis:
Margaret Thatcher's legacy: Spilt milk, New Labour, and the Big Bang - she changed everything
How Margaret Thatcher built the myth of The Iron Lady
The Margaret-Denis partnership: The cornerstone of Thatcher's success
Timeline of Margaret Thatcher - the most dominant British prime minister since Winston Churchill
Margaret Thatcher: How much did The Iron Lady do for the UK's women?
Margaret Thatcher's impact on the NHS
Margaret Thatcher's ended her days quietly, but friends say she never lost her spark
Join our new commenting forum
Join thought-provoking conversations, follow other Independent readers and see their replies