Just one actor in 50 makes more than £20,000 per year, survey shows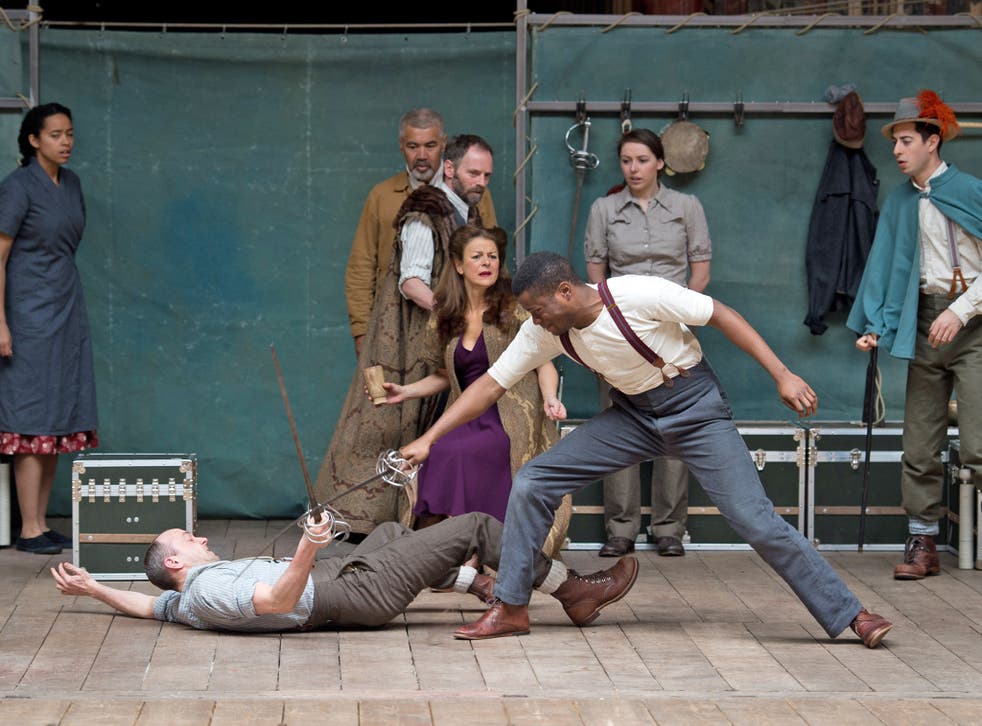 Britain's wealth of acting talent was celebrated this month at the TV Baftas in a glitzy ceremony at a time while the country continues to provide a stream of actors for some of America's biggest films and television shows.
Yet, beyond the glamour, the reality for the vast majority of actors is the profession fails to pay the bills and many have to work second jobs and perform for free in the hope they will get noticed.
Startling figures released this week reveal that over 75 per cent of actors earned less than £5,000 from being on stage or in front of the cameras last year.
Casting Call Pro (CCP), a casting website, commissioned one of the largest recent surveys into actors earnings and found that just two per cent earned over £20,000 in the whole year. The numbers support the findings of a survey carried out last year by acting union Equity.
Phil Large, CCP's chief executive, said: "The results clearly demonstrate how difficult it is for professional actors to make a decent living in this tough industry."
Close to 1,800 actors from around the country were polled about last year's earnings and the responses painted a bleak picture with one in five failing to get a paid acting job at all.
The survey found that in 2013, 46 per cent of actors made less than £1,000 from acting jobs and a further 30 per cent had made between £1,000 and £5,000.
Malcolm Sinclair, president of Equity, said he was "slightly surprised" by quite how many earned less than £5,000 last year, "but I'm not surprised by the trend. I work with a lot of actors through acting and the union, and know a lot of members who are struggling."
Hannah Timms, who has been an actor for a decade, said: "It is no surprise, unfortunately. It's always been hard to find work, especially if you're trying to represent yourself as a lot of us do."
Few can get by without another job. Two thirds of those surveyed were trained professionals in another industry or had an employer who will allow them to take time off to act. A third of respondents do short-term temp work in between acting jobs.
Ms Timms has had to work at a range of jobs, including at Madame Tussauds and is currently a care assistant along with working at theatre company Strange Arrangements.
"I didn't get that big break so it has been little bits of work here and there, enough to get by on with another job. This year I've had four acting jobs, which is alright."
CCP's Mr Large said: "Due to the desirability of the profession, I think there will always be an oversupply of actors and so there will always be low paid jobs in the industry. However, the industry could make big improvements by giving actors greater access to the top, well paid, jobs."
A quarter of respondents revealed they had taken jobs at below the national minimum wage, ones where only expenses were offered, or where there was no payment at all.
Equity's president, Mr Sinclair said: "We are taking this issue extremely seriously; there is a huge issue over 'low pay, no pay'. We don't want to damage the fringe, but on the flipside, people out of drama school are desperate to get work, and they are being exploited."
The union has just appointed a new organiser to concentrate on the issue full time. This came after it took one fringe company to tribunal accused of taking advantage of young actors and crew.
While 43 per cent of respondents said that low paid and unpaid work had not been beneficial to their careers, others had said that it brought them free training, audition practice, experience and credits and networking opportunities. Some had led to paid work or heading to festivals such as the Edinburgh Fringe.
"Compared to when I started there are so many more drama schools, and university courses," Mr Sinclair said. "There are far more young actors coming out and it feels like there is less work around. There are too many actors and too few jobs."
The biggest barrier to work, the survey reported, was being seen by casting directors, agents and employers. Just fewer than 15 per cent said the most challenging aspect was budgeting and earning enough to survive.
Mr Sinclair said: "The main issues won't be solved easily, but we can tackle the most egregious examples of exploitation. The problem has become worse over the past decade."
Join our new commenting forum
Join thought-provoking conversations, follow other Independent readers and see their replies