Ouch! Porcupine embeds over 200 spikes in Brazilian woman's head
Housewife left with 272 quills stuck in her scalp after prickly animal falls on her while she's walking the dog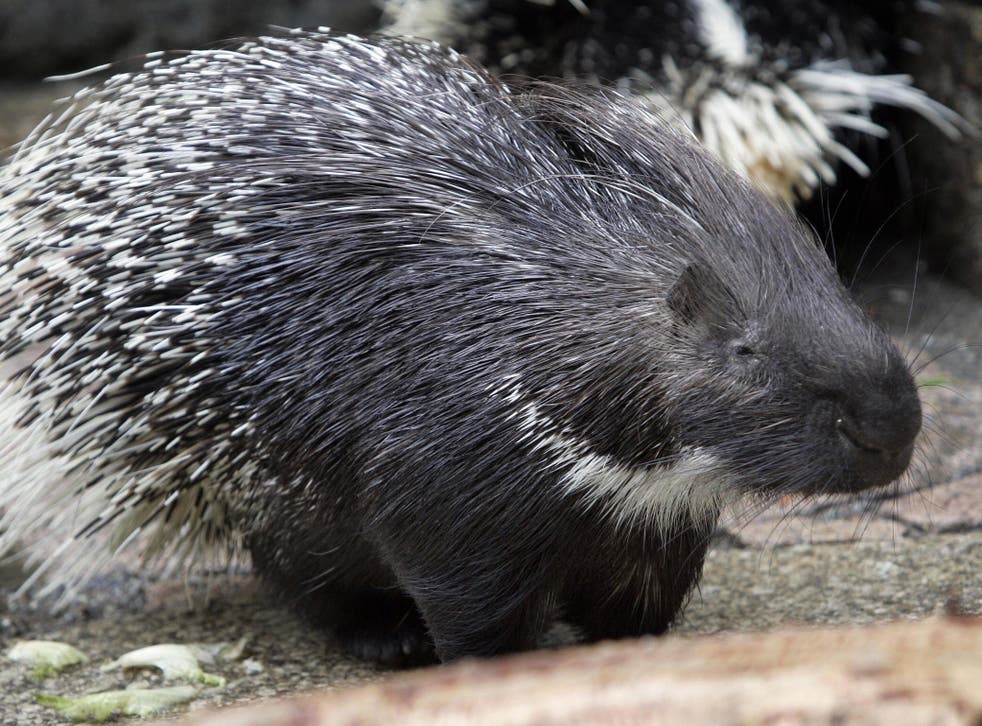 A woman was hospitalised after a porcupine fell onto her head and embedded over 250 quills into her scalp.
The painful-looking pictures of the incident have been widely shared on social media after Sandra Nabucco posted them on her Twitter account.
Mrs Nabucco, 52, a housewife, was walking her dog in Gávea, south of Rio de Janeiro, when the porcupine, an animal not renowned for its climbing skills, fell from a lamppost.
"It was a huge shock. I felt a thud on my head and then felt spines with my hands. The pain was enormous," she told the Brazilian TV network Globo.
It took surgeons several hours to remove the 272 quills last week and Mrs Nabucco was also put on a course of anti-biotics.
Despite the prickly encounter, Mrs Nabucco remained philosophical: "I saved its life," she said. "He broke his fall on my head.
"I am a strong woman; an old person or a child would have died. I also care about the animals," she said.
It could have been worse - porcupines have an average of 30,000 quills, so Mrs Nabucco only ended up with a small fraction of them.
Join our new commenting forum
Join thought-provoking conversations, follow other Independent readers and see their replies