The Independent's journalism is supported by our readers. When you purchase through links on our site, we may earn commission.
Ukip as much chance of winning European elections as finding alien life on Mars, say British public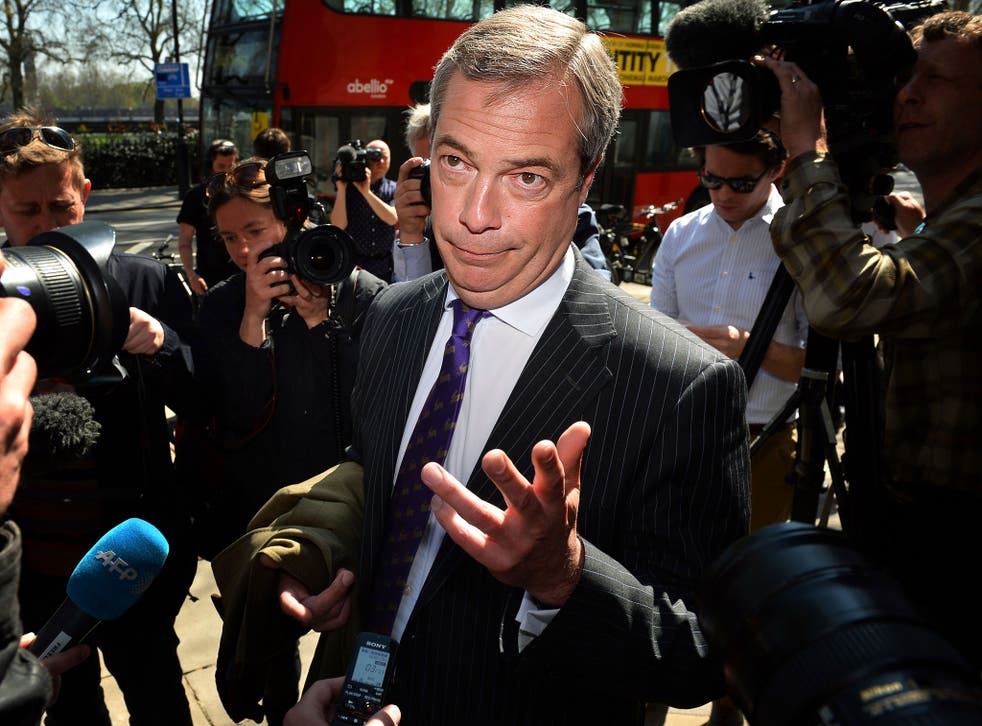 Despite Nigel Farage's prediction that the UK Independence party will cause an "earthquake" in British politics at the European Parliament elections, Britons give Ukip as much chance of winning as finding life on Mars.
Ipsos MORI's research reveals what the British public think is likely to happen in 2014 compared with the odds offered by Ladbrokes. Only three in ten think it is likely that they will be the largest party, the same as think the NASA Mars Rover will find evidence of life on Mars, according to the pollsters' representative sample of 954 adults. The research company note that the odds from Ladbrokes suggest people are way out on UKIP's chances as despite this, Ukip are still the most popular bet by far to win the European elections.
According to Ladbrokes, 56 per cent of punters are putting their pounds on the party's success.
Earlier in January, a YouGov poll showed Labour were in first place and the Tories in third. However YouGov noted at the time that this didn't mean Ukip wouldn't win the European Elections, writing: "In past euro-elections, Ukip's support has increased as the election approaches. If this pattern is repeated, Ukip is likely to overtake Labour by polling day."
Bobby Duffy, Managing Director of Ipsos MORI Social Research Institute said: "Predictions are very tricky – as we've seen recently, economists and government struggle with forecasting how the economy will do, and are often surprised by better or worse figures than expected. It's therefore a bit tough to expect the public to have a clearer picture of the future on these sorts of issues – the "wisdom of crowds" clearly has limits."
"But it also suggests big gaps in knowledge of some key issues... the lack of awareness of how possible UKIP being the largest party at the European elections is important, as it will be a greater surprise to people if it does happen."
Nigel Farage disowned his entire 2010 election manifesto last week, saying it was "drivel" and that Ukip would release new ones after the Europeans Elections. He described David Campbell Bannerman, the man who wrote the policy discussion papers as an "idiot". Mr Bannerman, who has since defected to the Conservative Party to be a Tory MEP for Cambridge told the BBC Radio 4's The World Tonight: "It was a very serious paper but Nigel could not be bothered to read it, anything to do with policy and I'm afraid it's not good enough for someone who's trying to be or claims to be a serious political leader.
"It's not a political party, it's a pressure group. Because Nigel's on the ropes, he's lashing out in all directions."
Mr Farage dismisses these claims, instead writing in The Independent: "Incidentally, the most contested seat in the eastern region is currently between these two candidates. I know who I think will make the better MEP."
Join our new commenting forum
Join thought-provoking conversations, follow other Independent readers and see their replies