Watch Boris Johnson sing to save Soho in protest against closure of Madame Jojo's
The Mayor of London sang alongside Save Soho founder Tim Arnold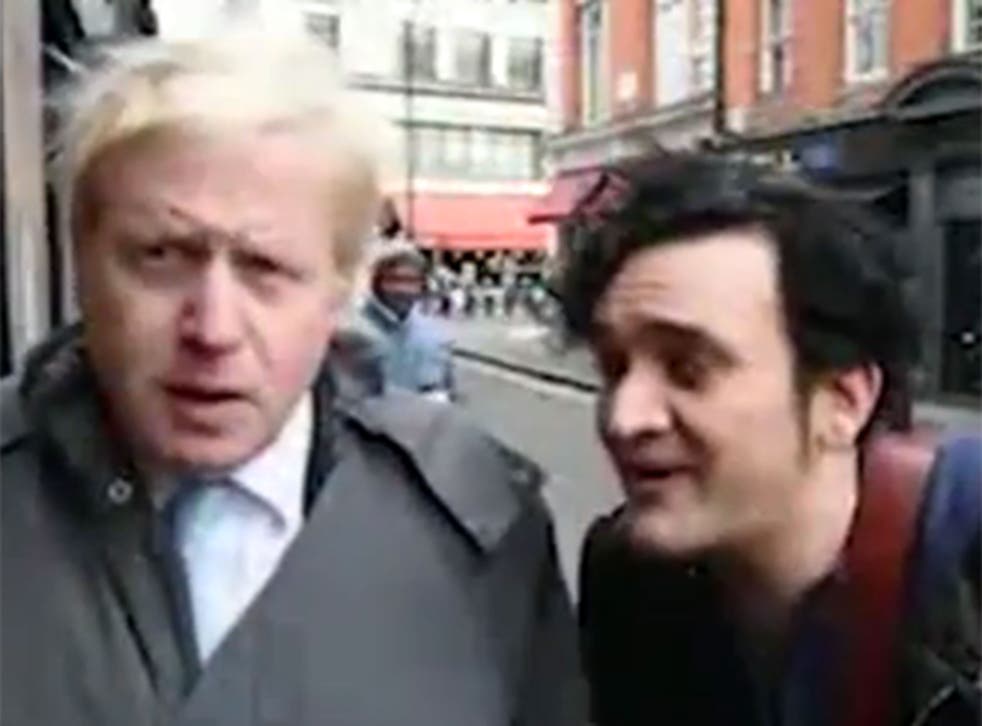 A video has emerged that shows Boris Johnson singing for Soho with protesters who are against the closure of the area's legendary cabaret club Madame Jojo's.
In footage taken today, the Mayor of London is seen stumbling his way through the lyrics to the song Don't Go Changing Soho as duets with singer-songwriter and founder of the Save Soho campaign group Tim Arnold.
The video shows Johnson standing next to Arnold as they sing the words: "Don't go changing Soho,
"Don't go changing Soho,
"Give back to Soho so it carries on."
The video came on the day that supporters of the Save Soho campaign joined together in central London's infamous district to protest against the closure of Madame Jojo's and ensure that the planned development in the area does not destroy its "spirit and character".
Johnson was given a guided tour of the area by Arnold who founded the Save Soho campaign last year, after it was announced in November that world famous Madame Jojo's would be closed following an incident the club's bouncers October 2014.
At the event, Johnson spoke of the need to give councils back the power to stop buildings for businesses being converted into residential properties.
Speaking to ITV News at the gathering, he said: "That's okay in some parts of London - it's very bad news in places like Soho,"
"You rely on business being able to start up with young people without very much cash ... You see the loss of some of the bars and the clubs that actually drive the night-time economy here in the heart of London."
Since the Save Soho campaign started last year, it has garnered support from a number of high-profile names, including Paul O'Grady, Idris Elba and Save Soho's chairman Stephen Fry.
Join our new commenting forum
Join thought-provoking conversations, follow other Independent readers and see their replies