'Is your partner gay?' Shock jock sacked over Gillard interview
Radio host widely condemned for live questioning of Prime Minister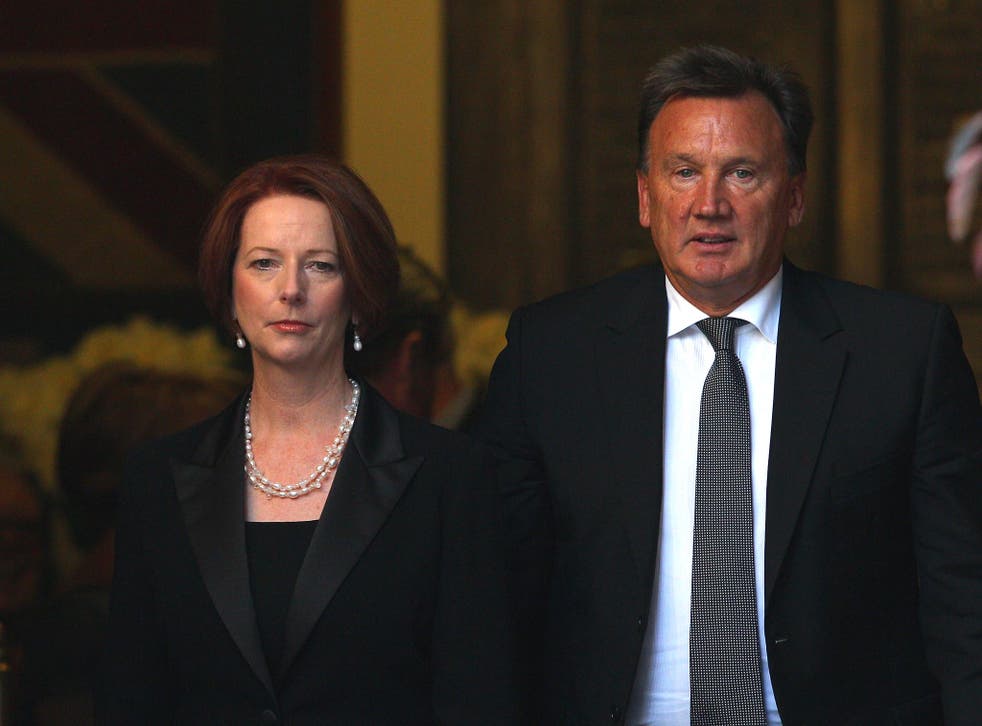 Topping off an unedifying week in Australian public life, a Perth talkback radio host was sacked today for grilling the Prime Minister, Julia Gillard, on whether her partner, Tim Mathieson, was gay.
Howard Sattler's contract with Radio 6PR was terminated following Thursday's interview, which was roundly condemned, even by fellow "shock jocks". It followed controversy earlier this week about a crude reference to Ms Gillard in a menu prepared for a fundraising dinner of the opposition Liberal Party.
In the live interview, Sattler questioned Australia's first female Prime Minister about the "myths, rumours, snide jokes and innuendoes" swirling around her. "Can I test a few out?" he asked, going on to state: "Tim's gay." "Well, that's absurd," she replied. "But you hear it, he must be gay, he's a hairdresser," pressed Sattler, who refused to back off despite Ms Gillard's evident annoyance. Could she "confirm that he's not [gay]", Sattler asked, as his colleagues cringed with embarrassment outside the studio. Were she and Mr Mathieson "in a heterosexual relationship"?
An exasperated Ms Gillard replied: "Let me just bring you back to earth. You and I have just talked about me and Tim living at The Lodge [the Prime Minister's official residence in Canberra]. We live there together as a couple. You know that." Ms Gillard added that there were a lot of "nutjobs [out there] … people who peddle and circulate vile and offensive things". Sattler was suspended immediately he came off air, and station managers issued a statement describing his questions as "disrespectful and irrelevant to the public debate". Similar sentiments were expressed by listeners.
Ms Gillard herself said she feared young girls would be deterred from entering public life, for fear of having to "face questioning like the questioning I faced yesterday".
One of Australia's most notorious shock jocks, Derryn Hinch, said Ms Gillard "should have leaned across the desk and slapped his [Sattler's] face".
Sattler, who had worked at 6PR for 28 years, has often courted controversy. In 1990 he commented "good riddance to bad rubbish" in relation to three Aboriginal children who died when the stolen car they were driving crashed while being pursued by police.
The row about the menu, which featured "Julia Gillard Kentucky Fried Quail – Small Breasts, Huge Thighs and a Big Red Box" – rumbled on, meanwhile, with senior Liberals insisting it was never actually distributed and their Labor counterparts expressing disbelief.
Join our new commenting forum
Join thought-provoking conversations, follow other Independent readers and see their replies