Indyplus F1: Lotus mock rule changes with 18 proposals of their own
The FIA announced earlier this week that double points will be awarded in the final Grand Prix of the season, a move that world champion Sebastian Vettel has labelled 'absurd'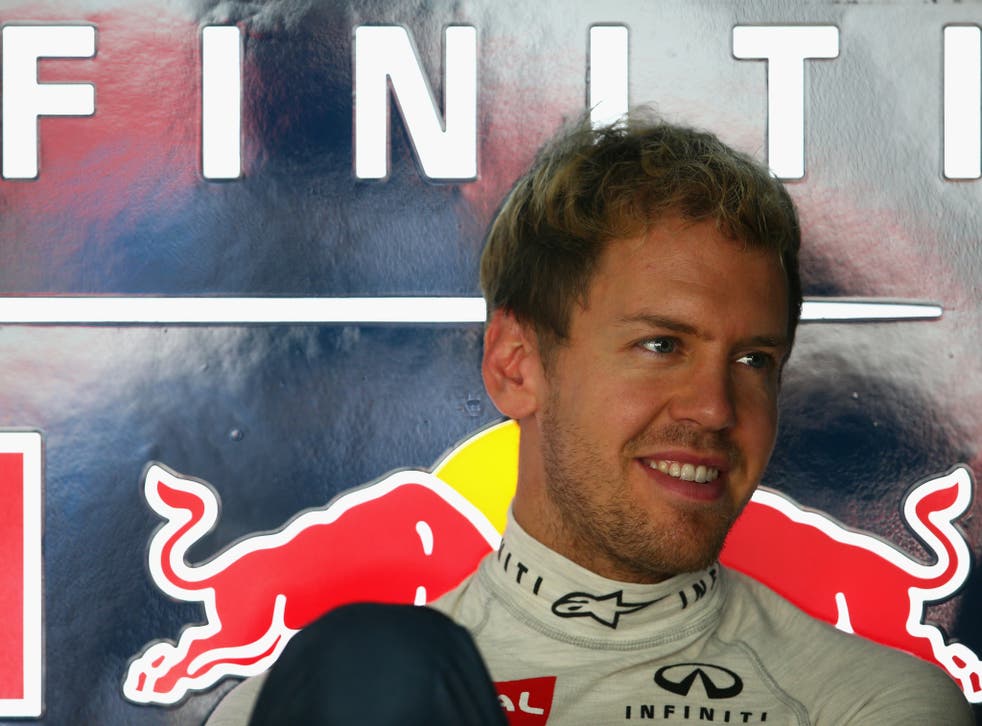 By Kevin Garside
Into the vortex of indignation and ridicule following Formula One's decision to award double points at the final race of 2014, Lotus have thrown a few barmy ideas of their own, all of them just as worthy.
The move to double the points in Abu Dhabi is a masterstroke of inauthenticity that has invited widespread revulsion. It takes its place alongside commercial rights holder Bernie Ecclestone's cheeky idea to place sprinklers at trackside to spice up the action. That madcap manipulation never escaped the dustbin, which is where the scoring fiasco dreamt up in Paris by Formula One's governing body, the FIA, ought to end up.
The rules hash is a brazen attempt to ensure someone other than Sebastian Vettel wins the World Championship in 2014. As if the introduction of a new engine specification, greater harvesting of electrical power and radical aerodynamic revision is not injection enough of the potential for chaos. Jenson Button reckons the cars will be spinning like tops as the drivers struggle to cope with the resulting boost in torque delivered to the accelerator.
Lotus chose an alternative form of commentary, soaring into the debate via social media with 18 comic suggestions. Here are three of the best:
"Any driver who has a pet named Roscoe [Lewis Hamilton] will start from the back of the grid. On even days only. Does not apply in April.
"Any driver celebrating his birthday on the day of qualifying will be granted pole position, 10 points, and a Ferrari garage tour.
"Any drivers named Sebastian Vettel will complete their own pit stops without assistance from their mechanics."
In the spirit of their pearl of a post on Facebook, I propose the doubling of points earned by Lotus in the opening race of next season, plus a bonus haul of 100 for the bullseye scored in lampooning the brains trust at the FIA. I also suggest you post entries of your own to communicate your unease. Here are a few to get you started:
Any driver who wins two races in a row must give up his seat at the next race to Joey Essex.
A bonus of 25 points to be awarded to any driver who completes a lap while giving another driver a lift.
Double points to the driver who delivers the best insult over the radio, with a bonus five points per expletive.
The fastest qualifier must start the race backwards from pole and perform three doughnuts in the pit lane after each stop.
You can see all of Lotus's proposed changes below...
Join our new commenting forum
Join thought-provoking conversations, follow other Independent readers and see their replies