inside business
Hinkley Point C: Cameron and May's other toxic legacy
As costs for the nuclear power plant rise once more, James Moore says this white elephant must not be seen again
Wednesday 25 September 2019 18:06 Comments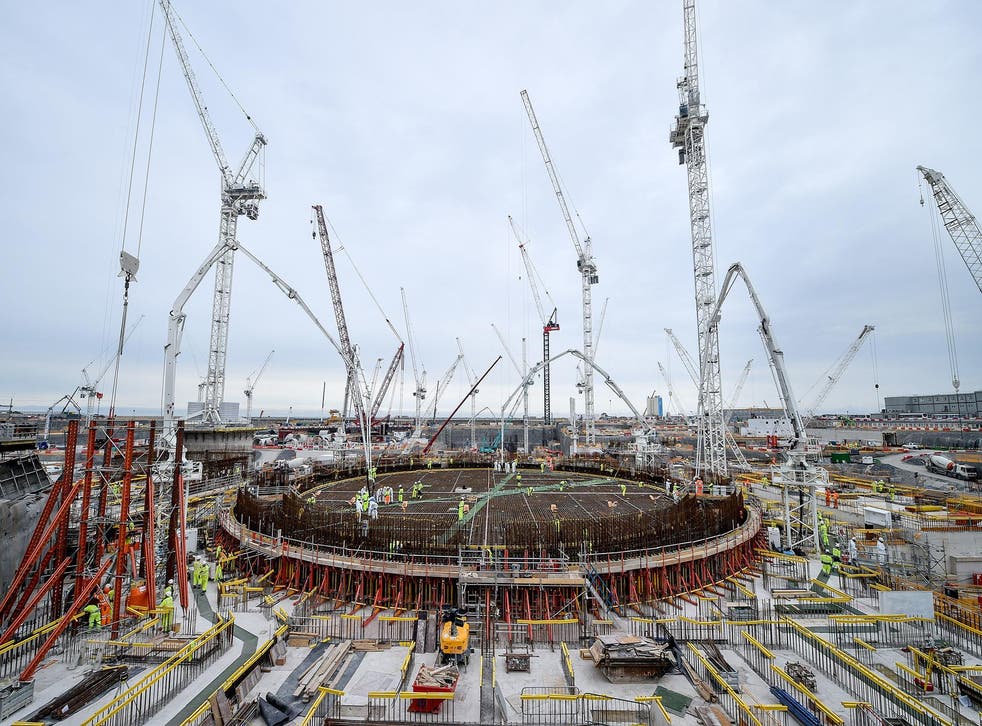 Brexit is far from the only polluting legacy left to the country by David Cameron and Theresa May. There's also a ruinously expensive nuclear power plant currently being built in Somerset by the name of Hinkley Point C.
French energy company EDF, which is leading the project to construct what was intended as the first of a new generation of nuclear power plants, has just warned that the cost of building the thing is set to come in much higher than it had originally estimated.
At the upper end, the figure has been increased by £2.9bn to £22.5bn. With these big infrastructure projects, it always pays to go with the worst-case scenario and then to add a couple of billion to it.
Join our new commenting forum
Join thought-provoking conversations, follow other Independent readers and see their replies