'Please believe these days will pass': The posters of positivity puncturing the gloom of lockdown
Here's how a defiant message of hope spread across the country, says Helen Coffey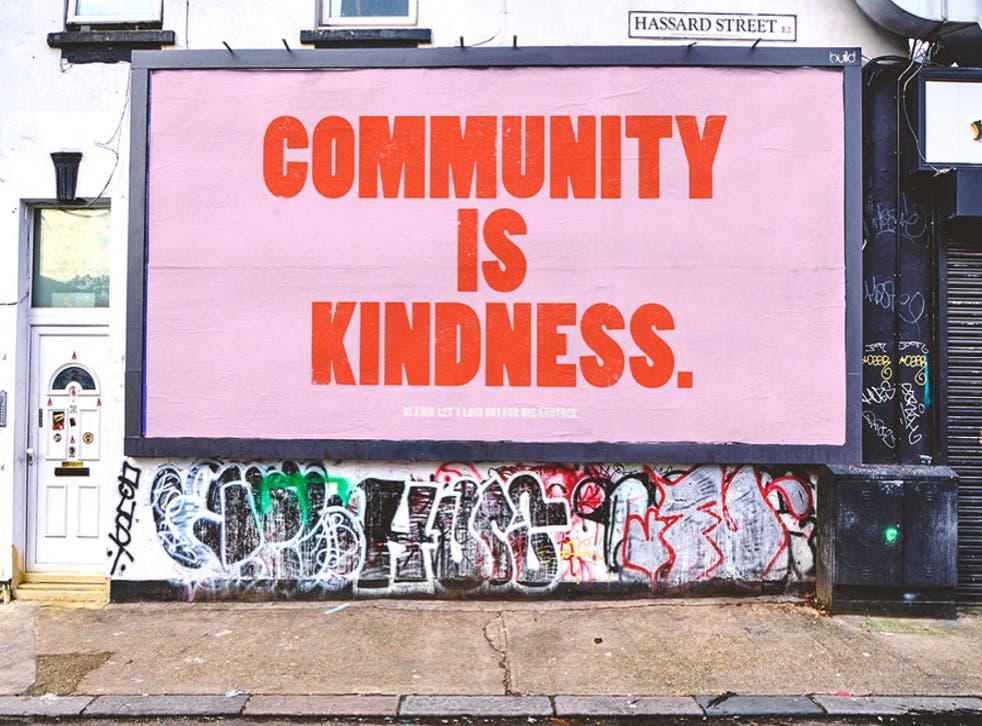 Community is Kindness." The message stands out, bold and bright, in solid, uncompromising capitals.
The mysterious posters started popping up in cities all over the UK around a month ago, just when the coronavirus crisis really started to bite. Everywhere from Brighton to Birmingham, London to Edinburgh, the message rang out loud and clear, sprawled across billboards in millennial pink and cherry red: "Be kind. Let's look out for one another."
As guerrilla marketing campaigns go it was pretty damn effective, demanding instant attention. But what, exactly, was it marketing? Kanye's latest album? An influencer's new brand of homeware? The next iPhone? What was actually being advertised?
Join our new commenting forum
Join thought-provoking conversations, follow other Independent readers and see their replies