Review of the year
Heroes and villains of 2020: How the human spirit didn't just rise, it soared
Brexit and coronavirus will go on shaping our lives for years, but with a deal done and a vaccine in the works, we might start talking about them a little less, and the heroes of 2020 a little more, writes Tom Peck
Wednesday 30 December 2020 17:38
comments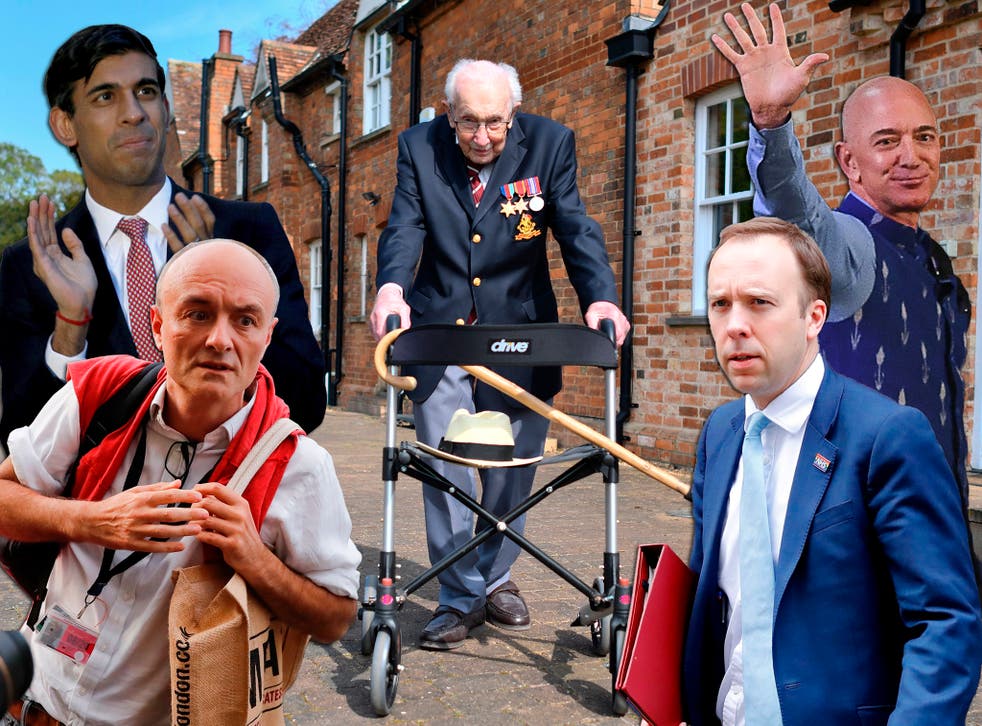 There will be no fireworks at the stroke of midnight this New Year's Eve but wander out on to the doorstep, cup an ear against the night and you might just hear an echo of a familiar sound. Was that a whoop? A cheer? Was that the distant whack of wooden spoon against saucepan?
There have been terrible mistakes and epic failures with abysmal consequences. But they weigh scarcely a feather in the balance against a great accumulated mass of quiet, stubborn indefatigability.
"If you can fill the unforgiving minute with 60 seconds worth of distance run," wrote Rudyard Kipling. And if you can't run, well, you can walk a hundred laps around your garden and raise £33m for charity. That will more than do.
Join our new commenting forum
Join thought-provoking conversations, follow other Independent readers and see their replies