Politics Explained
Does Boris Johnson have the votes for parliament to pass his deal, if the EU agrees to it?
The prime minister can get the support he needs, although the maths may yet shift again, writes John Rentoul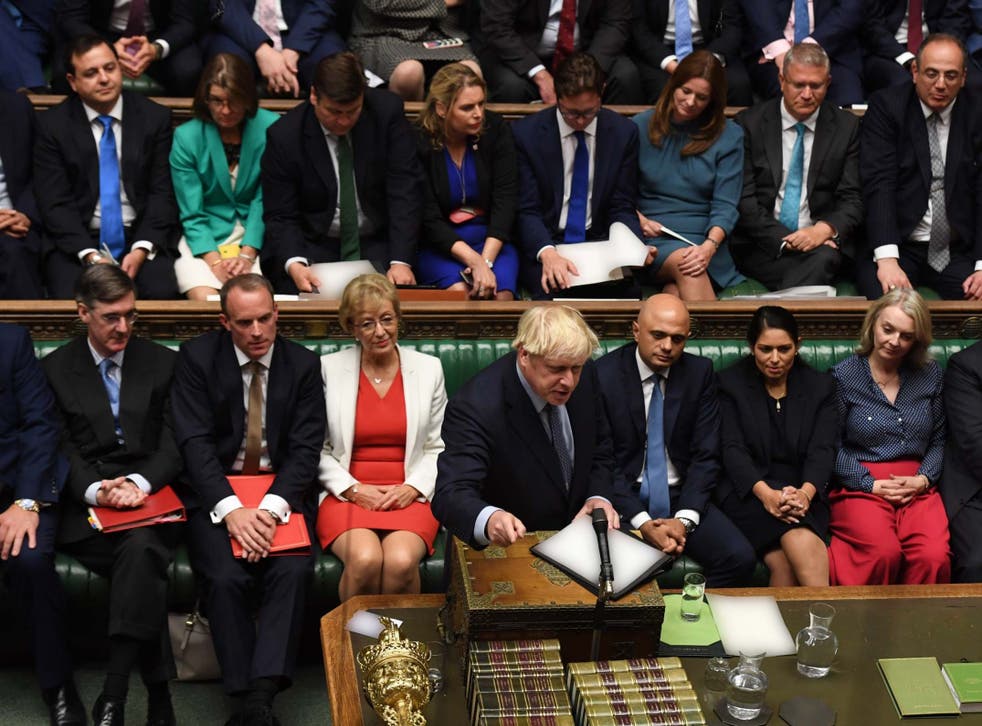 The Brexit see-saw is that if a deal is acceptable to the EU, it will be defeated in the House of Commons; and if there are the votes for a proposal in the Commons, it will be unacceptable to the EU.
Theresa May got an agreement with the EU first; Boris Johnson is trying it the other way round, putting together a plan that can win support in parliament before trying to agree it with the EU27. Can he make the see-saw balance?
He seems to have the votes he needs in the Commons. This may seem surprising, given that he has expelled 21 MPs from the parliamentary Conservative party, and upset Labour MPs with his insensitive comments about their safety.
Join our new commenting forum
Join thought-provoking conversations, follow other Independent readers and see their replies