Politics Explained
Has Joe Biden made his first – and last – addition to the Supreme Court?
If another nomination was required, a confirmation vote would depend on which party controlled the Senate, writes Chris Stevenson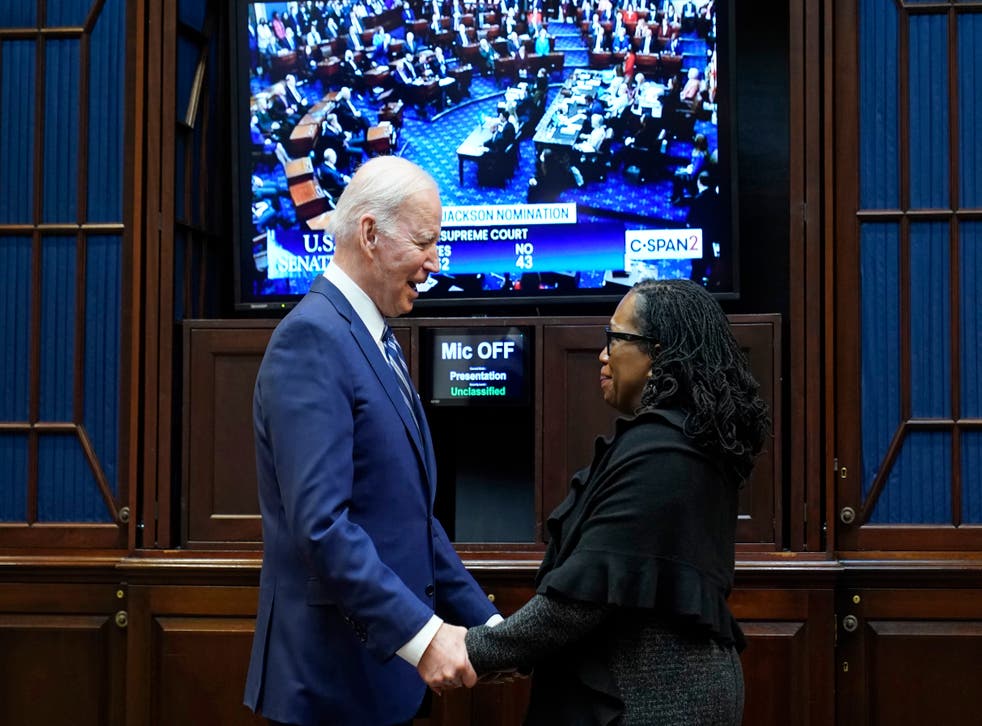 Joe Biden has secured at least one element of a legacy that will last beyond his time in office – the confirmation of Judge Ketanji Brown Jackson to the Supreme Court.
The 51-year-old's life tenure should stretch beyond the president's occupancy in the White House, even if he wins a second term. The appointment is historic for a number of reasons that have been detailed elsewhere, but will it end up being the only appointment Biden gets to make to the highest court in the US?
When you talk about the legacy of Donald Trump's time in office, there are many things you can point to – for better or worse. But one of the most enduring is the effect his presidency had on the make-up of the Supreme Court, having had the opportunity to nominate three judges. The confirmations of Neil Gorsuch in 2017, Brett Kavanaugh in 2018 and Amy Coney Barrett in 2020 cemented a right-leaning court, giving conservative judges a 6-3 advantage.
Join our new commenting forum
Join thought-provoking conversations, follow other Independent readers and see their replies