Peace talks are the only way to deal with the Israeli-Palestinian conflict
Donald Trump's 'deal of the century' is anything but – discussions have to take place between both sides if real progress is to be made
Wednesday 29 January 2020 21:10 Comments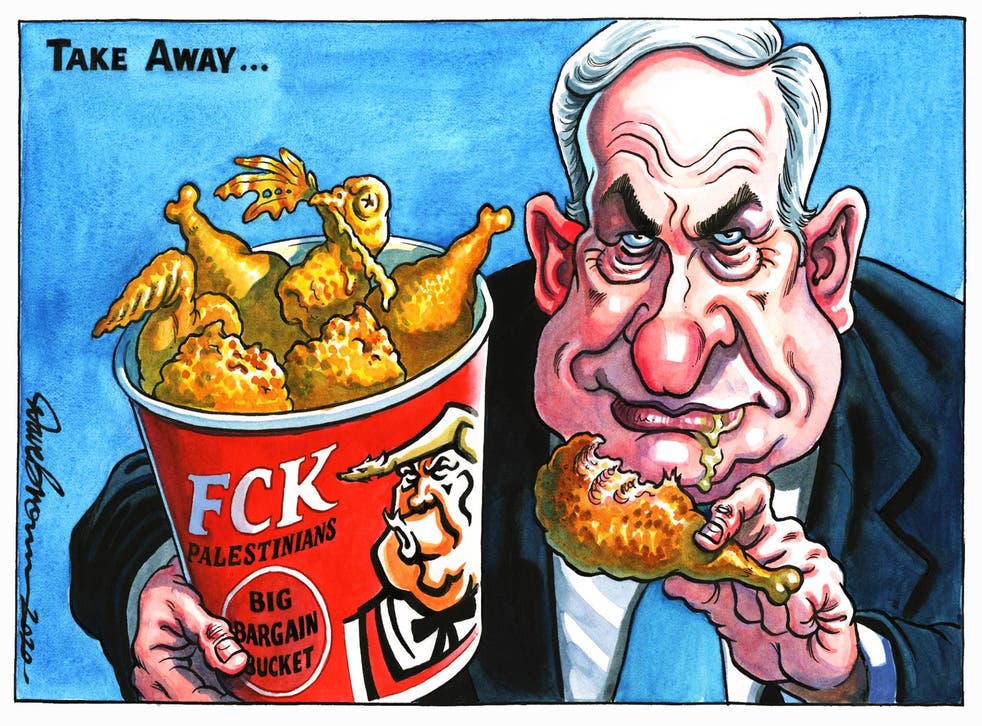 To nobody's great surprise, Mahmoud Abbas, the Palestinian president, has condemned Donald Trump's "deal of the century" peace plan for the region. He is certainly right to criticise it, and for a variety of sound reasons – but he should still engage with it, very badly flawed as it is.
Far from being the grand plan it has been marketed as by Washington, one of the supposed parties to the deal, the Palestinians played no part in its negotiation. It is a fait accompli, presented as a "take it or leave it" deal. Were a Palestinian nation state fully operational and recognised, it might be said to be an unequal treaty between a conquering nation and a vanquished one.
However, the "deal for the century" violates various UN resolutions, and most significantly the historic UN Resolution 242 which defines the status of the occupied territories won by Israel after the 1967 war, and requires their evacuation. Now, Benjamin Netanyahu, the prime minister of Israel, boldly declares, with US backing, that the occupied areas are not in fact occupied territories at all but de facto and de jure, under the deal, integral territory of Israel. Last year, in a symbolic break with longstanding US policy, America recognised Jerusalem as the capital of Israel, much to Mr Netanyahu's satisfaction. An alternative Palestinian capital in the eastern suburbs of Jerusalem is suggested. Mr Abbas says Jerusalem is "not for sale".
Register for free to continue reading
Registration is a free and easy way to support our truly independent journalism
By registering, you will also enjoy limited access to Premium articles, exclusive newsletters, commenting, and virtual events with our leading journalists
Already have an account? sign in
Join our new commenting forum
Join thought-provoking conversations, follow other Independent readers and see their replies