Learn to live: The Independent's £500,000 victory for children living in war zones
'War Child's appeal will help improve hundreds of children's lives and transform their futures,' says international development secretary Penny Mourdant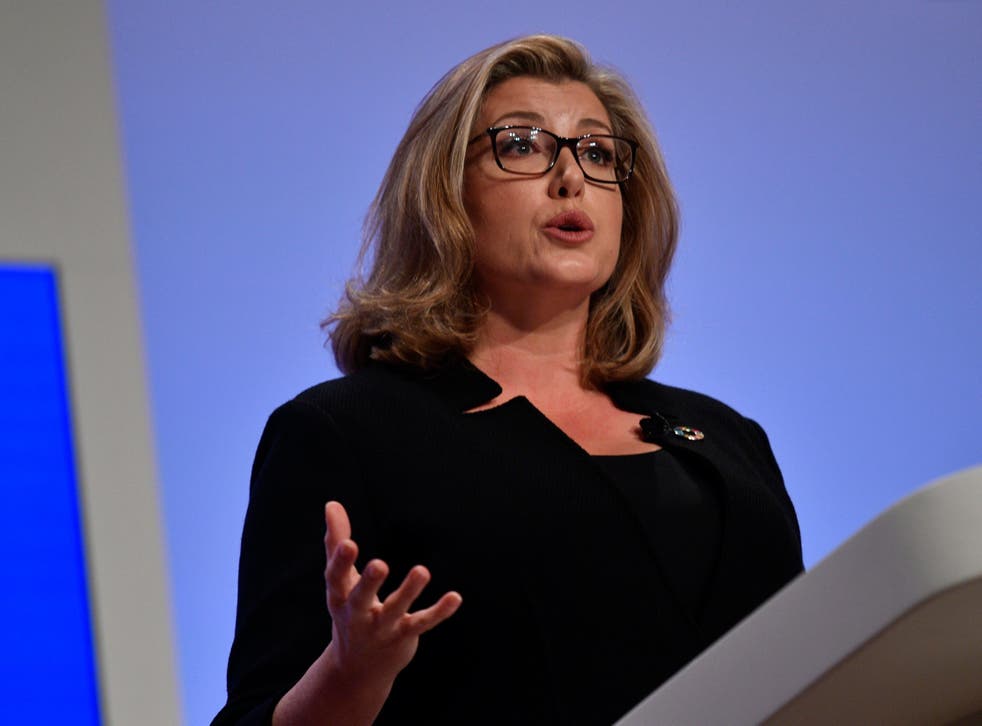 The government today pledged £500,000 towards education programmes and mental health support for children struggling in war-torn countries, in response to The Independent and Evening Standard's Learn to Live campaign.
As of Tuesday, the UK aid budget at the Department for International Development (Dfid) will match pound-for-pound the first £500,000 raised by War Child towards projects launching in January, bringing the fund up to £1m.
The charity and The Independent are running a project to increase understanding among young people worldwide.
The Independent has been twinning London schools with children in countries such as Iraq, Jordan and Central African Republic.
They share lessons and are completing an art project designed by London's $1m prize-winning "superteacher" Andria Zafirakou.
The aim is to show children who have had to flee their homes that they have not been forgotten – and highlight the need for further financial support.
London-based War Child runs the shared activities and provides other local-led programmes across the globe. As a result of our awareness-raising and lobbying, Dfid today revealed it would match-fund gifts for these projects.
International development secretary Penny Mordaunt said: "The development of many children is held back by the trauma and distress of living through conflict. War Child's appeal will help improve hundreds of children's lives and transform their futures.
"The British public show time and again their compassion and desire to see a better future for the world's poorest children, which is why during this appeal the UK government will match pound-for-pound the public's generosity up to £500,000."
The news was greeted with delight by children affected by the brutal civil war in Central African Republic. The country, among the poorest in the world, has been blighted by conflicts for decades.
All the children at the War Child centre in the capital Bangui have witnessed the horrors of battle.
Learn to Live campaign connects refugee teenager with Hornsey Girls school in London
Many talked of seeing people shot dead in front of their homes. They described having to flee for their lives with their families as militias roamed the streets killing and looting.
The first major gift is for an 18-month all-round development scheme for more than 400 children in the country, and a long-term programme to help them. More than 200 of the children are extremely vulnerable and have suffered sexual abuse, been associated with armed groups, or been separated from their families.
Others have seen travesties such as "sex for grades" in their classrooms.
Carene, who attends weekly War Child classes, said the announcement was "excellent news", adding: "It will be so good to expand this programme so other children can benefit, with more groups being established."
The country's programme manager Erik Mamboue thanked The Independent and said: "The money is needed. The needs are so great. One thing we have been so sorry about has been the limit on our capacity to reach out to more children. This will enable us to do so."
Rob Williams, chief executive of War Child UK, said: "We're delighted we have been awarded this aid match. It will allow us to deliver vital psychosocial support to children living with the consequences of war – children whose experiences we have shone a light on through our Learn to Live campaign."
Join our new commenting forum
Join thought-provoking conversations, follow other Independent readers and see their replies