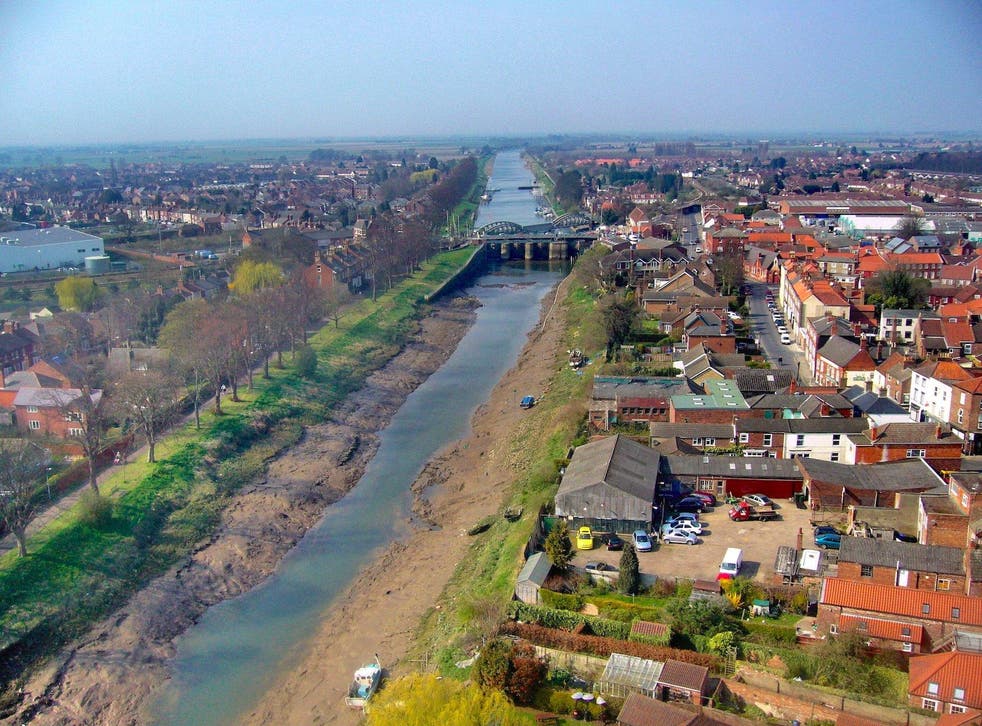 The 13 unhappiest places to live in Britain
The top 13 unhappiest places to live in Britain are all in England.
The Office for National Statistics releases data every year on how happy people are across the UK.
In its latest report last week "Personal well-being in the UK: Oct 2015 to Sept 2016" it showed that average ratings of anxiety increased slightly between the years ending September 2015 and 2016.
The ONS asked people to respond on a scale of 0 to 10, where 0 is "not at all" and 10 is "completely," to the following questions:
overall, how satisfied are you with your life nowadays?
overall, to what extent do you feel the things you do in your life are worthwhile?
overall, how happy did you feel yesterday?
overall, how anxious did you feel yesterday?
From there, the ONS produced estimates of the mean ratings for all 4 personal well-being questions.
"At a time when economic measures are generally improving, this is not necessarily reflected in how people tell us they are feeling about their lives," said Matthew Steel, a statistician at the Office for National Statistics.
"Whilst it is too early to say why anxiety ratings have increased slightly and why life satisfaction, happiness and worthwhile ratings have levelled off in the past 12 months, we know from our previous research that factors impacting most on people's personal well-being include health, work situation and relationship status. Publishing this data quarterly, rather than annually, means we can monitor these trends more closely."
We took a look at 13 places where people were the most unhappy in Britain:
13. Ipswich: 7.32. The county town of Suffolk has picturesque buildings, a dock and quaint markets but has a much higher unemployment than the national rate of 4.7%, at over 8%.
12. Hackney: 7.31. The area of London is fast becoming one the trendiest areas of the capital but it still has high gun and knife crime rates.
11. Enfield: 7.3. "Hotspots for gun and knife crime injuries sustained are largely concentrated in the south-eastern part of Enfield," says the government, and has issues with youth offenders and gangs.
T=9. Islington: 7.29. The London borough where Labour leader Jeremy Corbyn lives, is one of the trendiest areas in the capital to live now, but means the cost of living has soared and those who still live in council estates are struggling to keep up.
T=9. Boston: 7.29. "There has been both a reduction in those reporting very low anxiety and an increase in those reporting high anxiety," says the ONS.
8. Haringey: 7.25. The borough of London's council says on its website: "Haringey contains areas of relative affluence and concentrations of significant deprivation, and we face exciting opportunities and serious challenges in meeting our aspirations for housing."7. Greenwich: 7.23. Cost of living has soared over the last decade as it becomes of the most sought after areas in the capital to live.
T=5. Lewisham: 7.14. Research institute, The New Policy Institute, says "homelessness acceptances in Lewisham are higher than the London average at 5.9 per 1,000 people compared to 5" and "male life expectancy in Lewisham is 1.3 years below the London average."
T=5. Wolverhampton: 7.14. The metropolitan borough of the West Midlands has an issue with unemployment, with "employment overall is not especially great in Wolverhampton, with only 63% of people employed," according to uSwitch's Best Places to Live in The UK Quality of Life Index. The overall employment rate for the UK is near 75%.
4. Preston: 7.06. The city and the administrative centre of Lancashire'a county council said its "Health and wellbeing strategy" report that "several districts have small pockets of deprivation, but there are also larger areas of deprivation, particularly in East Lancashire and parts of Preston."
3. Burnley: 7.01. The council for the market town in Lancashire, England said its "Health and strategy wellbeing" report that "Lancashire has a diverse population of around 1.2 million people. There are wide variations in levels of income and wealth, which are not always concentrated in specific parts of the county. In more rural areas, for example, poverty and social exclusion exist side by side with affluence."
2. West Lancashire: 7. The non-metropolitan district with the status of a borough in Lancashire's council said "male unemployment in the region decreased only marginally, by 1.1% over the year, which was much less than the fall of 8.5% in unemployed men in the UK."
1. Corby: 6.86. One in five children in Corby live in poverty, according to Charity Link. ONS figures also show that the town has one of the highest for unemployment compared to the rest of the the county of Northamptonshire.
• What to say when the job interviewer asks, 'why should we hire you?
• Flight attendants share the 21 things they wish passengers would stop doing
• Google cofounder Sergey Brin says these 2 books changed his life
Read the original article on Business Insider UK. © 2016. Follow Business Insider UK on Twitter.
Join our new commenting forum
Join thought-provoking conversations, follow other Independent readers and see their replies