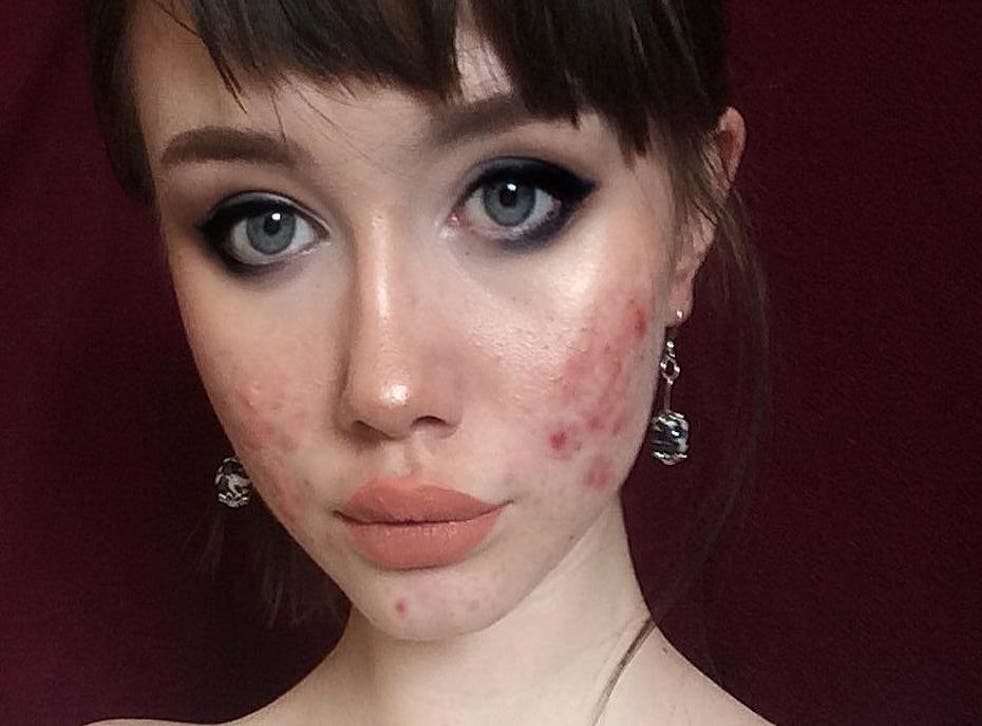 Teen proudly shows off her acne with foundation-free selfies
'We all have imperfections'
In a world where you can airbrush your skin to perfection with a few swipes, clicks, and filters, one teenager is empowering others by embracing her acne prone skin on social media.
Ditching the foundation and filters, Hailey Wait, 17, from Buena Vista, Colorado, is showing fellow acne sufferers it is perfectly okay to have skin that isn't perfect - and she is doing so on Instagram and Twitter for the world to see.
Wait, who has suffered from cystic acne since she turned 11, wants people to know that acne does not make you ugly or unattractive. It is actually completely normal condition that affects millions.
Although Hailey admits that her acne used to make her feel like she was gross, turning to heavy applications of foundation to cover the imperfections, she soon realised that the pressure to cover her acne was making her feel even worse.
"I felt so insecure about myself that I couldn't leave the house without makeup on," the teen said of her initial struggles with cystic acne.
So rather than continue to allow her acne to prevent her from living her life, Wait decided to embrace her natural skin - acne and all.
Now the teen shares foundation-free selfies on social media to inspire others to feel comfortable even if they suffer from acne because "It's not the end of the world if you don't have perfect skin."​
Although Hailey continues to use makeup as a means of self-expression, she has completely ditched foundation from her makeup routine - and people love her honesty.
She wrote on Instagram, "Since being more open about my skin imperfections, SO MANY of you have opened up to me about your own struggles and I want to say that I'm truly moved, and incredibly thankful to be supported by so many genuine human beings."
"I've heard your stories and seen more and more of you embrace yourselves for who you are, and to me, that's the most beautiful thing in the whole world."
The Independent has reached out to Hailey for comment.
Join our new commenting forum
Join thought-provoking conversations, follow other Independent readers and see their replies