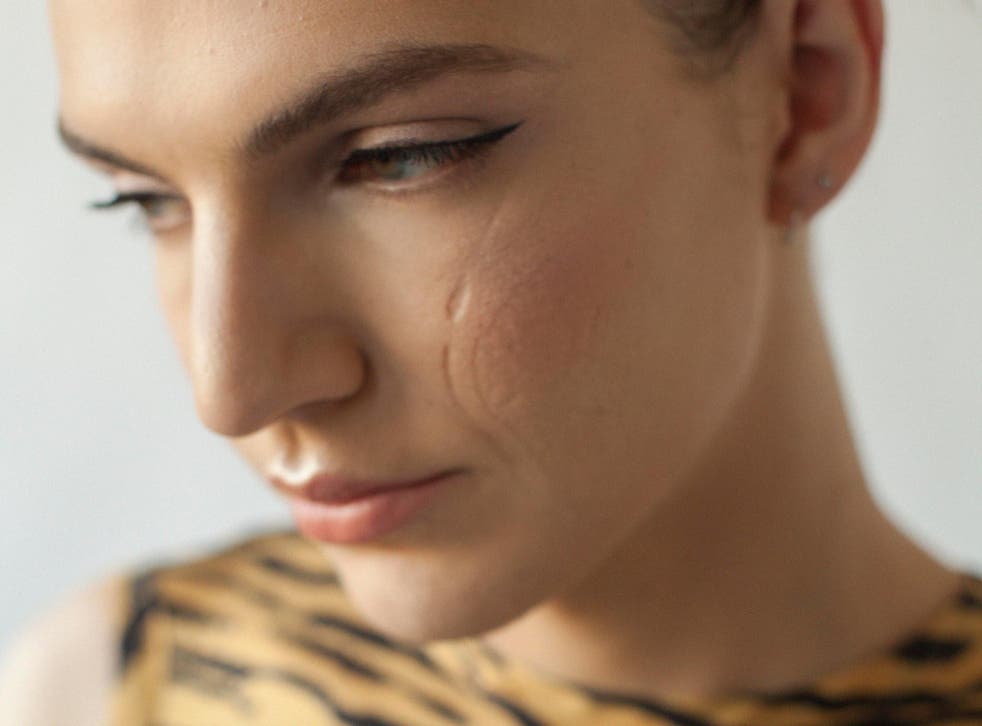 Behind the Scars: Photography project invites people to expose their imperfections
'Bodies are bodies. They come in all shapes and sizes, and every one is flawed'
In a world obsessed with perfection, a photographer Sophie Mayanne is celebrating apparent flaws by documenting people's scars.
While some of her subjects had hidden their scars for years, others had "come to a level of accepting them, and loving them", Mayanne tells The Independent.
"They wanted to be able to share their scares, in order to give others the same confidence," Mayanne adds.
Behind the Scars by Sophie Mayanne

Show all 24
Behind the Scars is a continuation of an editorial Mayenne shot for Petrie magazine last summer. "I realised there was so much more left to explore, and that particular shoot was really only the beginning," she says.
"I've always been interested in different ideas of beauty, and what people consider flaws and have always had a fascination with people's stories, so I think the interest in scars in particular stems from this."
To find her subjects, Mayenne scoured modelling agencies and Facebook and Instagram for people willing to pose showing their scars. Mayanne hopes to continue building on the project. "We turn no one away," she says.
Owing to the sensitivity of the subject, Mayenne spent time speaking to the models about their scars to understand their individual stories and help any apprehensions about posing fall away.
"Each person had varying feelings towards their scars, and how they felt in front of the camera," says Mayanne. "This series isn't just about the photographs but about embracing each person's individual experiences and feelings, and understanding their personal stories."
Mayenne hopes that the photos will shift perceptions of body image and spread positivity.
"If I can change just one person's opinion, or help someone who is battling with their own self-image, then for me the project is a success," she says, adding: "I want people to be able to identify with the images, to see an array of different people and maybe think 'I have imperfections too, but they make me who I am'."
And it seems to be working. Since starting the project last year, Mayanne has received emails praising her work from around the world.
"Though they are not ready to be photographed as yet, that now feel more confident with their imperfections, even going so far as to taking pride in their scars and the stories behind them. This tells me I am reaching the people I set out to reach."
Mayanne says her message for viewers is clear: "Bodies are bodies. They come in all shapes and sizes, and every one is flawed. That does not make one body any better than another. Bodies are fragile, they can be changed irrevocably through accidents, ill-health or damaged by others. Some imperfections we are born with and at times we all question our self-worth, but life isn't about questioning what we have or bemoaning the cards we have been dealt.
She adds: "It's about embracing those differences that make you, you."
Join our new commenting forum
Join thought-provoking conversations, follow other Independent readers and see their replies