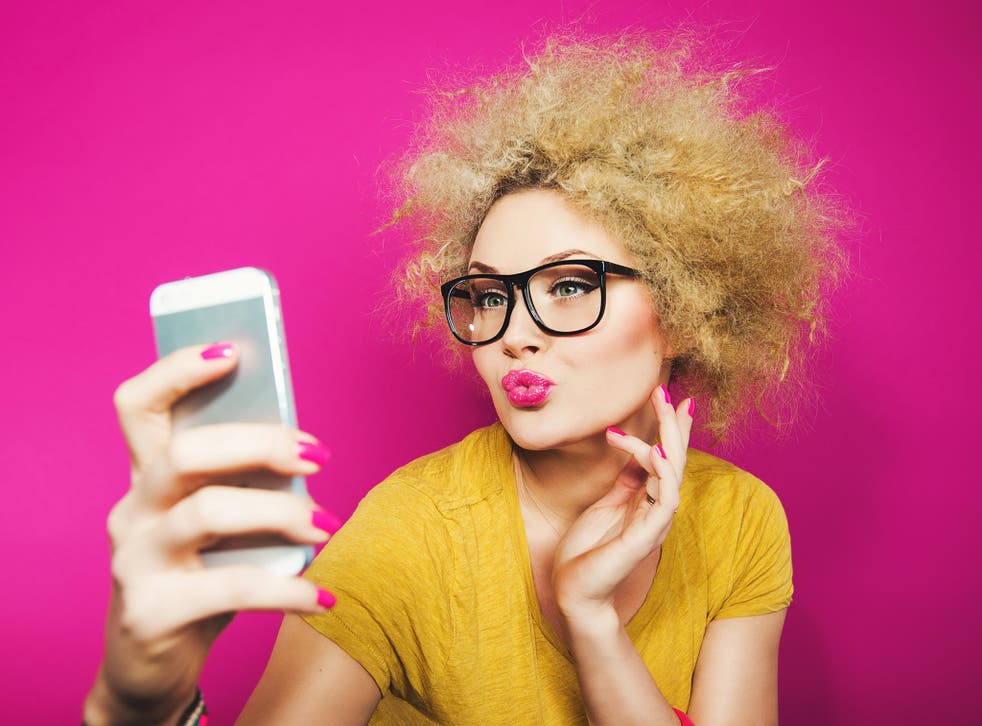 The 'good side' of a person's face revealed in new study
Psychologist believe that our brains register one side of the face as more attractive than the other 
Tap '#selfie' into Instagram and you might notice a pattern. Amid the duck pouts and ab snaps, the left side of the face is more likely to appear than the right because of how our brains process emotions, according to a new study investigating our so-called "best sides".
This phenomenon is what researchers have coined the "left-side bias", and has been reasserted in a recent study in Australia.
To investigate the side which most people show in photos of themselves, Annukka Lindell, senior lecturer in experimental neuropsychology at La Trobe University in Melbourne, trawled through Instagram using '#selfie' and analysed the 10 most recent images shared by 100 male and 100 female users. In total, she assessed 2,000 selfies for the study.
Lindell noted down which cheek the subjects showed most prominently, and found that 779 selfies, or 41 per cent, featured the left side of the face as opposed to the right which scored 686. The midline was only showed in 535 images.
"Given that only 8 percent of selfie- takers showed no overall bias, the tendency to repeatedly adopt a preferred pose appears to be the norm for selfie takers," Lindell wrote in the study published in the journal 'Frontiers in Psychology'.
The findings mirror similar research by Lindell which suggests that the left side of the face is seen as more attractive because it is controlled by the right hemisphere of the brain, which is in charge of a person's emotions.
A previous small-scale study at Wake Forest University in the US asked people to rank how "pleasant" people looked in photos. This was corroborated by measuring pupil dilation, which indicates whether a person is drawn to something. Similarly to Lindell's study, researchers found that participants preferred the left cheek because of its ability to show emotional expressions.
In pictures: Interview Magazine's 'Selfie' issue

Show all 8
"Practically, people should turn slightly so that they show more of their left, than right, cheek when being photographed," co-author and Wake Forest psychology profesor Dr James Schirillo told the Huffington Post at the time. "Others will find these images more appealing than the reverse."
Join our new commenting forum
Join thought-provoking conversations, follow other Independent readers and see their replies