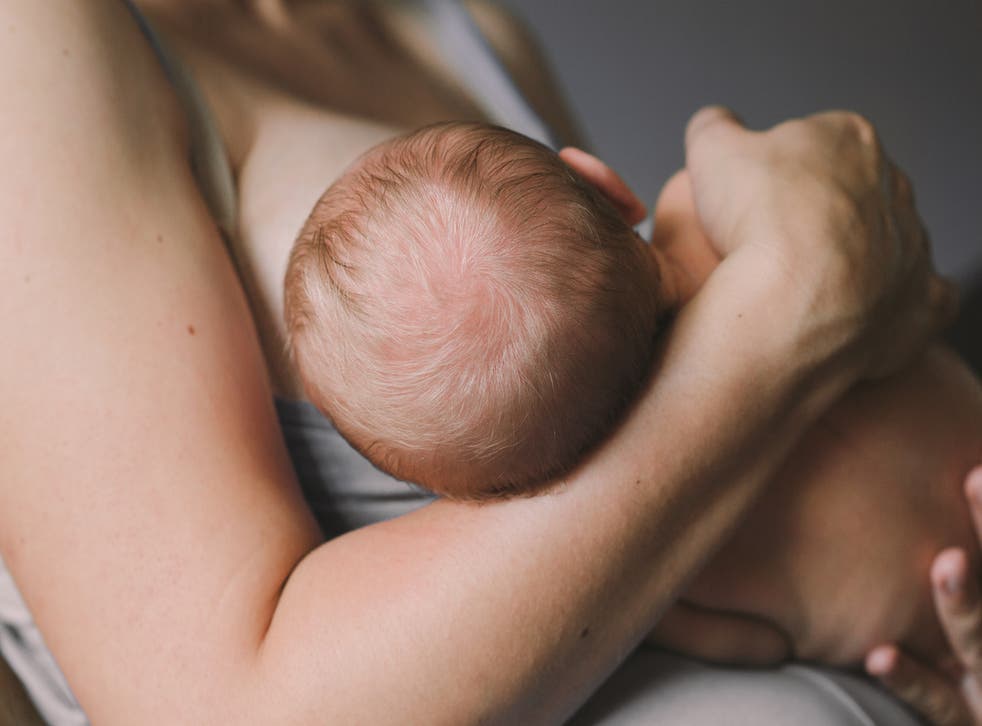 Breastfeeding mother has the best response after being asked to 'cover up' in public
'You should be able to feed babies when they are hungry and not feel bad'
Whether they're in the comfort of their own home, on a shopping trip or in the middle of a park, mothers have no way of timing when their babies will need feeding.
And, for the most part, members of the public understand that.
However, when hunger struck one woman's four-month-old son and she began to breastfeed him in a restaurant, she was quickly criticised and told to "cover up" by a male passer by.
Enraged by the comment, the mother, Melanie Dudley, chose not to retort with anger - and instead observed the man's request to cover up by simply throwing a baby blanket over her own head.
Her partner proceeded to take a photograph of the hilarious response, which has since gone viral on Facebook with more than 180,000 shares.
The post, which was shared by family friend Carole Lockwood, features Dudley breastfeeding her child with her face covered by a blanket alongside the caption: "A friend's daughter-in-law was told to 'cover up' while feeding her baby, so she did!
"I've never met her, but I think she's awesome!!! (Please share! With permission, I've made this post public — I'm SO over people shaming women for nursing!!!"
In a matter of days, the post has been likes more than 99,000 times and been flooded with thousands of messages of support.
One woman wrote: "It is what breasts are for! We seem to treat them as a sexual body part first. They are primarily for ensuring healthy humans. There should be NO debate."
Another added: "You should be able to feed babies when they are hungry and not feel bad. It's a natural thing to do."
Speaking to Yahoo about the incident, Dudley explained that she was tired of the pressures put on women when it comes to breastfeeding in public.
Celebrating women across the world breastfeeding

Show all 32
"I was on vacation in Cabo San Lucas with my entire family and a man asked me to cover myself," she said.
"I'm usually discreet but we were seated in the back of the restaurant.
"Breastfeeding is hard enough. This is another layer we don't need to deal with."
The story comes just months after a report revealed that the UK has one of the lowest rates of breastfeeding in the world, with just 34 per cent of babies receiving breast milk at six months of age, compared to 62 per cent in Sweden.
In response, a recent documentary by Channel 4's Dispatches looked into why this is the case and found that negative attitudes towards breastfeeding in public were a major factor alongside reduced breastfeeding support, cuts in public health funding and a lack of knowledge of the health benefits of breast milk.
Join our new commenting forum
Join thought-provoking conversations, follow other Independent readers and see their replies