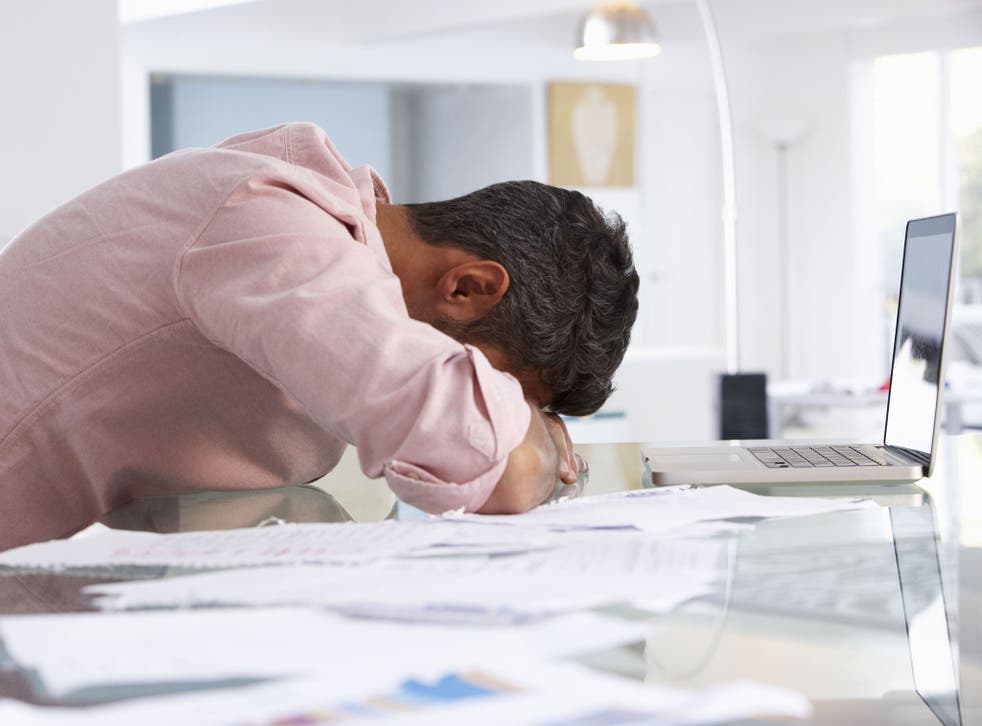 Busiest age in life is 29 as more social media eats into time, says survey
One in five Londoners cannot stay away from Facebook for more than two hours
People are at the busiest time of their lives at the very end of their twenties because of more personal commitments, growing "life admin" and ever-demanding social media, according to a survey.
Twenty-nine has been identified in a study as the most hectic time for adults, challenging the assumption that the middle-aged are the most harassed and time-pressed age group.
Indeed, while 25-to 34-year-olds were on average the busiest age group, those in their 40s and 50s came fourth - after other younger age groups - for how busy they were.
Ryan Perera, co-founder of delivery app company Henchman, which ran the survey, said: "Time is the most precious thing we have - yet Brits feel increasingly under more pressure for their time now than ever before."
The survey took responses from about 2,000 British adults, with roughly 300 from each age group participating.
The busiest age groups were:
1. 25- to 34-year-olds
2. 35- to 44-year-olds
3. 18- to 24-year-olds
4. 45- to 54-year-olds
5. 55- to 64-year-olds
6. 65 plus-year-olds
Greater family commitments, work patterns and personal administration tasks were the main reasons that respondents gave for feeling overstretched - a factor which seemed to spill over into one's 30s and early 40s, but was not as much of a problem for those in their early 20s.
But social media also came in fifth as a key reason for feeling busy, with Londoners the most insecure about leaving Facebook unattended.
The stress test: Who's under more pressure

Show all 3
More than one in five citizens in the capital (23 per cent) said they could not go more than a couple of hours off Facebook without feeling out of touch with friends.
Londoners were followed by citizens in Northern Ireland (29 per cent), Wales (26 per cent) and the south-east of England (13 per cent) in feeling the need to keep up-to-date online.
Nor was this felt equally between genders - men were nearly twice as likely as women to blame social media for them feeling busier now than in earlier years, demonstrating either greater social media use among men, or more irritation with it.
Craig Stockwell, head of marketing at Henchman, told The Independent: "A proliferation of people using technology seems to be the main thing taking up time."
Being 29 has also been identified elsewhere as the time when most young people feel they are truly an adult, because they are likely to be considering a mortgage and children.
Yet a record number of young adults are remaining in the parental home rather than purchasing their own houses, and can often only get mortgages with parental support.
Join our new commenting forum
Join thought-provoking conversations, follow other Independent readers and see their replies