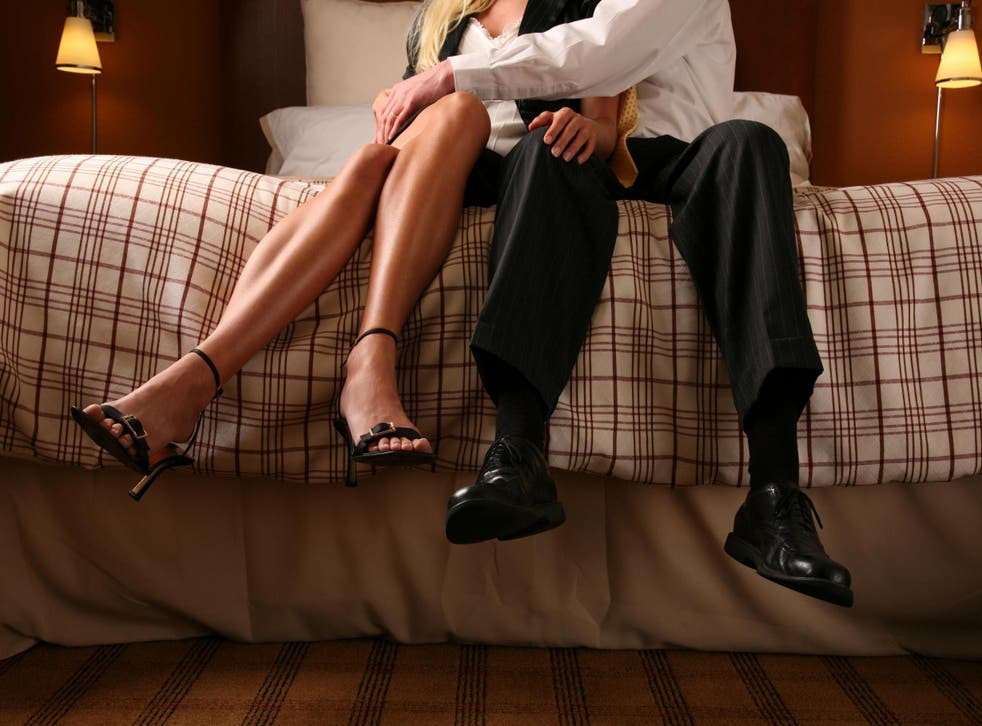 Women cheat because they love their husbands and want to save their marriages, according to new book
Having their sexual needs met makes them 'better wives and better mothers'
Women cheat on their husbands out of love and a desire to save their marriages, according to a new book.
Alicia Walker, a Missouri State University professor, made the surprising claim in "The Secret Lives of Cheating Wives" after a year of interviewing unfaithful women.
Walker spoke to more than 50 women, aged 24 to 65, after placing a request for case studies on married dating site Ashley Madison, and says she found that women who cheat typically do not want to leave their marriages - rather they are simply looking for sex and orgasms.
Speaking to The Sun about her findings, Walker said: "More than half of the women I talked to (26 to be precise) said: 'I'm in a sexless marriage or I'm not having orgasms, and that's why I'm cheating.'"
Walker's interest in the topic of why married women cheat was piqued after reading a study that revealed women in their early 40s were most likely to cheat.
Knowing the majority of these women had no interest in finding a new mate at this age, Walker wanted to uncover why these women, who claimed to "love their husbands," were cheating on them.
She found that, for many of the women, the choice to cheat was not a spontaneous one - but one made out of necessity.
Discussing her unexpected discovery, Walker said: "It was very much this calculated, deliberate decision to get what they were missing from their marriages, which for them was orgasms, and they were really cheating to stay married which was quite surprising."
Rather than giving in to sexual urges with men other than their husbands for fun, the majority of women Walker spoke to said they seek sexual relationships outside of their marriages because they are not having their physical needs met by their husbands and feel this is the only way to save their marriage.
Some revealed decade-long dry spells led them in search of orgasms elsewhere - with the only other option being to leave their husbands.
One woman Walker interviewed said she made her decision when she realised "taking care of yourself" wasn't a good enough replacement for sex while another wife said it took her kneeling on her knees "sobbing" for her to realise she had to cheat or "I will leave him."
Others revealed they sought sex elsewhere because their husbands couldn't physically give them what they needed because of health limitations and they didn't want resentment to ruin their marriages.
Surprisingly, many of the women Walker interviewed revealed that having their orgasm-needs met made them "better wives and better mothers" and their biggest concern was "protecting their marriage."
Darling, it's over: Has technology made it impossible to have an affair?

Show all 5
Upon hearing the lengths the wives would go to, which included vetting their sexual partners to ensure there would be no emotional attachment to doing everything they could to make sure their husbands would never find out, all in an effort to keep their marriages from falling apart, Walker described the phenomenon as "heartbreaking."
Join our new commenting forum
Join thought-provoking conversations, follow other Independent readers and see their replies