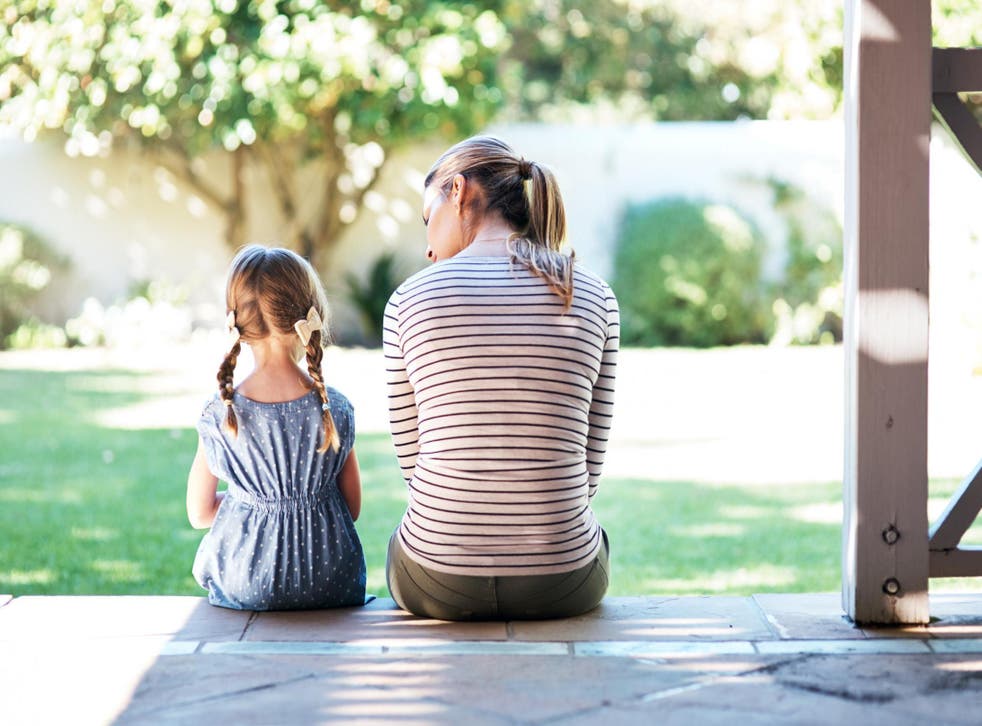 When you should talk to your children about sex, according to a parenting expert
It is younger than you'd expect 
When it comes to talking to children about sex, parents are often under the impression that a "birds and the bees" conversation carried out during their child's early teenage years will suffice.
However, parenting experts actually advise having the conversation much earlier - and spreading it out over multiple discussions.
According to parenting expert Michele Borba, who spoke to The Independent, to effectively educate children about sex and ensure they feel comfortable seeking advice from their parents, it is important to start the conversation as early as two years old.
"I think the biggest thing that we do, and this is only because I have spoken to so many kids and parents, is that we put off the conversation until eight, nine, 13, 16, when in reality, the research says we are better off if we start at age two," Dr Borba told us. "It isn't just one long lecture, it is short little mini chats.
"Research says kids are far more comfortable talking about it if you have natural little beginning conversations."
The 10 best parenting books

Show all 10
However, this doesn't mean teaching a toddler about intercourse, but rather beginning the years-long conversation by using and teaching children the correct terms for body parts - and not using nicknames.
Dr Borba said: "Use terms like vagina and penis when they are young and it makes it so much easier. And the kids already think they can talk to mum and dad about everything."
Otherwise, parents can run into the issue of making themselves appear uncomfortable, which can in turn make children uncomfortable with the topic.
"As soon as you make it look like it's not natural, they are picking that up and are less likely to talk to us about the important stuff," Dr Borba explained.
After creating a relationship where the children feel comfortable speaking to their parents about any topics, Dr Borba advises parents keep up with what their children are learning and exposed to as they age.
Acknowledging that there isn't really a "right age" to explain sex to your children, Dr Borba said that it is about "staying one step ahead and knowing what kind of material your child is seeing".
"The big thing is we wait too long or the child has misinformation that they get from a friend," Dr Borba said.
To ensure parents have the answers for when they are asked, they may consider reading and talking to other parents to gain an idea of what their children are learning, as well as reading their children's health books.
Dr Borba also recommends following the same rules that apply to anything - taking into consideration "age, stage, and why they want to know".
"Anytime your child asks you a question, your first question should be 'tell me what you mean?'" Dr Borba said, as often their interpretation is off.
By allowing children the opportunity to explain what they are questioning, parents can follow their child's lead - and not worry about sharing too much before they are ready.
A suggestion Dr Borba gives parents is to ask their children what "their friends are saying" about sex-related topics when they come up.
"Then you can say: 'That isn't quite right but I'm so glad we had this chance to talk about it,'" Dr Borba told us.
During these conversations, it is also important for parents to personalise the discussion based on factors such as interests, values and religion, as well as methods for conquering peer pressure and teaching children the importance of no means no.
If children haven't come to their parents, or parents aren't sure how to broach the topic of sex, Dr Borba recommends bringing the topic up naturally, through a movie or a magazine article.
Support free-thinking journalism and attend Independent events
Overall, while there is no correct age to talk to children about sex, a good rule of thumb is to start younger than you'd expect.
"Most of us think that we are going to have the big talk when they are tweens, but by that time they already know this stuff. And have probably gotten the wrong info," Dr Borba said.
Join our new commenting forum
Join thought-provoking conversations, follow other Independent readers and see their replies