Mum of son with Down's syndrome urges doctors to change how they speak about condition
'Last time I looked, having Oscar hasn't exposed me or anyone else to danger'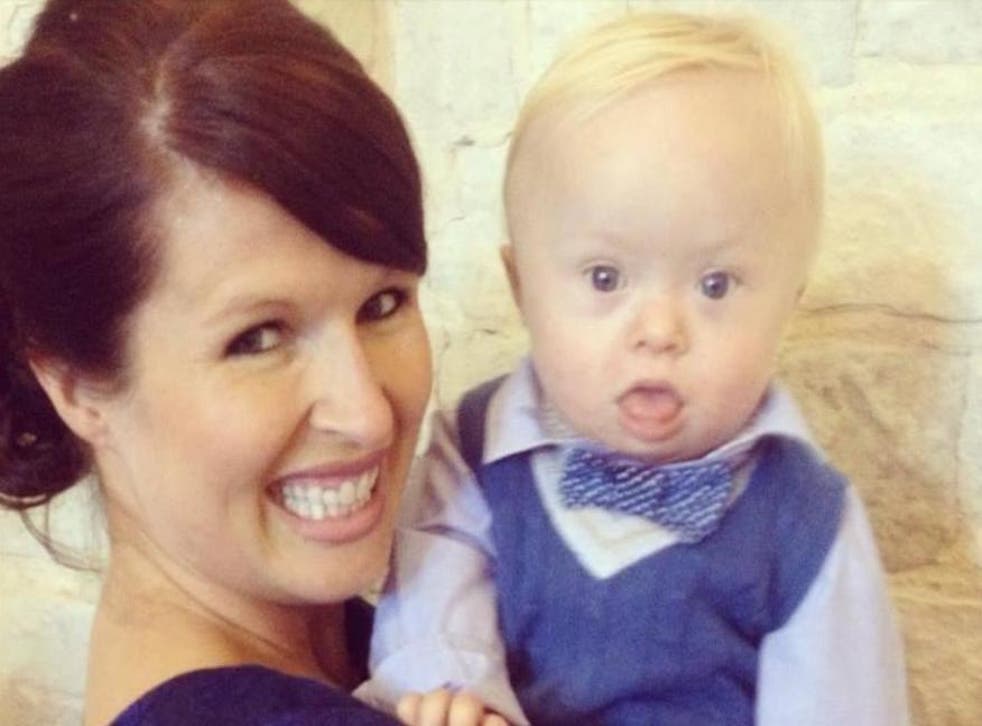 A mummy blogger whose son has Down's Syndrome has called for medical professionals to change the way they speak about the condition to expectant mothers.
Sarah Roberts, of Woking, Surrey, started the blog Don't Be Sorry, following the birth of her son, Oscar, now five, in a bid to record "the ups and downs of having a child who happens to have Down's Syndrome."
But, tired of medical conventions surrounding the condition the mother-of-three took to Facebook with a post which has now been shared thousands of times.
She begins by recounting a recent conversation with a friend, who had asked her midwife to use the word 'change' instead of 'risk' when explaining the results of her 12-week tests.
"When women go for their scan around 12 weeks, bloods are taken as well as a measurement of the fluid behind the babies neck and from those combined results, they're given their "risk" of having a baby with Down's Syndrome," Roberts wrote.
"I've often been puzzled by the use of the word "RISK". For if you look up the word risk in the dictionary, it says "a situation involving exposure to danger".
"The reason I've been known to talk about this on here before, is because last time I looked, having Oscar hasn't exposed me or anyone else to danger. Quite the opposite.
"So I (along with a lot of other parents of kids with DS) feel that "chance" would be a much better use of language."
Her candid post, which was accompanied by a picture of Oscar, clearly struck a chord as it received more than 4,000 shares and 1,000 comments in a matter of days.
But, more importantly it started the exact conversation that Roberts had hoped for with medical professionals from around the world pledging to change the way they speak about Down's Syndrome to pregnant mothers.
"I am a doctor. I have never really thought about it like that before. I will now use the word chance instead after reading this. Thank you," one person wrote.
Another added, "As a nurse who works in private industry your post has certainly got me thinking. I like to think that I don't use words that frighten our employees - but your post has definitely made me consider what words I will choose in the future.
"Your words will resonate with health professionals from all aspects of health."
Overwhelmed by the huge response, Roberts reacted with another post to thank people for their support.
"BLOWN AWAY by the response to my post about "chance" v's "risk" that I put up last night," she said.
"What has made me happiest about it though, is that I've had comments and private messages from so many healthcare professionals... all of whom have said they will be more mindful of their use of language and the way they approach it in the future."