The European debate: Do you know your EU rights?

Show all 2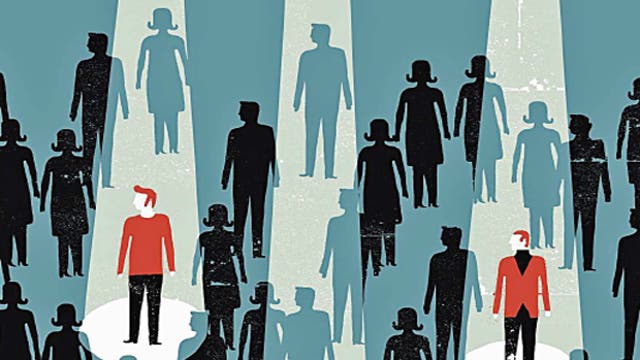 The European debate: Do you know your EU rights?
We all benefit from EU citizens' rights — which range from the right to work in Europe to ensuring our beaches are clean — yet few of us are aware of all of them. Ahead of a Citizens' Dialogue event in London — a public meeting with European Commission vice-president Viviane Reding — Niki Chesworth looks at what every well-informed Brit needs to know
If you fly within Europe and your plane is delayed or order something online from a retailer in an EU state and want a refund, you will benefit from your rights as an EU citizen. Likewise, if you choose to study, work or retire in another EU country, your rights on everything from health to residency are protected. But do you know what those rights are?
Research shows that most of us are unaware of the protection we are entitled to as European citizens — the everyday rights we all benefit from without realising how or why.
In fact, only one third of EU citizens say that they are "well informed" of their rights, something the European Year of Citizens 2013 aimed to address.
Many of us are aware of the freedom of movement that the EU affords us and probably know that there are EU elections held every so often (although many of us do not bother to vote). But our entitlements as EU citizens are much less well known.
While many of us are aware that the UK is a net contributor to the EU, it is important to know what we get back.
For example, when deciding which university to attend, students from the UK may not even think of studying abroad. Yet many EU universities offer places to foreign students, some with tuition in English, and some do not charge tuition fees.
The ERASMUS scheme was introduced in 1987 and so far more than 190,000 UK higher-education students have taken advantage of it to study abroad. And it is not just EU countries that participate: Norway, Iceland, Switzerland, Liechtenstein and Turkey also offer places.
About a quarter of internet shoppers in Europe buy goods from another EU member state, and they too benefit from EU laws which mean goods can move freely across borders. They are also covered by consumer rights — including refunds and returns. The ability to move freely across borders to live or work is also one many UK citizens enjoy.
EU regulations also cover environmental concerns such as cleaner beaches. And if you move to another EU state your children are entitled to attend school under the same conditions as nationals of that country — and you also have a right to medical treatment on the same terms and at the same costs.
In addition, your driving licence is valid across the EU and you can even take your cat or dog across Europe provided you have a European pet passport.
Strict EU rules on proper labelling of all foodstuffs mean that by law ingredients have to be listed and manufacturers are obliged to print nutritional information on food packaging and point out any ingredients, such as nuts or gluten, which may cause allergic reactions.
The EU also administers three schemes to protect and promote regional and local specialities. Stilton cheese, Yorkshire rhubarb, Melton Mowbray pork pies and Cornish clotted cream are among a range of traditional British products covered by the EU's food quality schemes.
Laws also tackle discrimination on grounds of racial or ethnic origin, religion or belief, disability, age and sexual orientation. These have now been incorporated into the legal systems of member states.
EU citizens' rights cover so many aspects of our daily lives that to help more of us understand them the EU is holding 50 Citizens' Dialogues across Europe — with one to be held in London on February 10.
The debate went digital last month when European Commission vice-president Viviane Reding, the commissioner for justice, fundamental rights and citizenship, reached out to EU citizens in an online dialogue streamed live on YouTube.
Ms Reding says: "The internet connects people around the world. It is thus the perfect place for Europeans to come together, exchange views and debate issues which affect each and every one of us."
So why is the Commission doing this now? Because Europe is at a crossroads and the coming years will be decisive for the future course of European Union.
Find out more at: the-eu-and-me.org.uk
Ignorance is no laughing matter
 "What I love about Europe is that wherever you are there are cultural differences — whether it's food, language or accents. The idea that we're all becoming one homogenous EU superstate with a German accent is nonsense," says self-confessed Europhile, comedian Marcus Brigstocke.
The freedom of movement both for work and holidays plus readily available healthcare are just some of the rights he likes, and he fully intends to vote in the forthcoming European elections. "I always vote. The EU is the best place to be to ensure we are each given equal opportunities. It's important to say that we're not there yet, but being a member has delivered better employee rights, gay and women's rights and a Human Rights Act which protects us all."
Although his own enthusiasm remains undimmed by the economic troubles of the eurozone, he understands why some Brits are less than enthusiastic about Europe. "The politics of the EU are easy to misrepresent, and selling a little — or a lot — of paranoid xenophobia is all too easy. Our island status and imperial past as a small country have given many of us an odd sense that we are outside Europe."
Yet while Brigstocke concedes that there are still many issues to be addressed he says: "The EU could and should be the envy of the world."
  Janie Lawrence
Part of the union?
Did you vote in the last European elections in 2009? No? You are not alone — only 34.7% of us did.
Do you know your rights as an EU citizen? Only one in three EU citizens say they are well informed of their rights.
Join the debate on citizens' rights by taking our reader survey on Europe HERE .
Join our new commenting forum
Join thought-provoking conversations, follow other Independent readers and see their replies