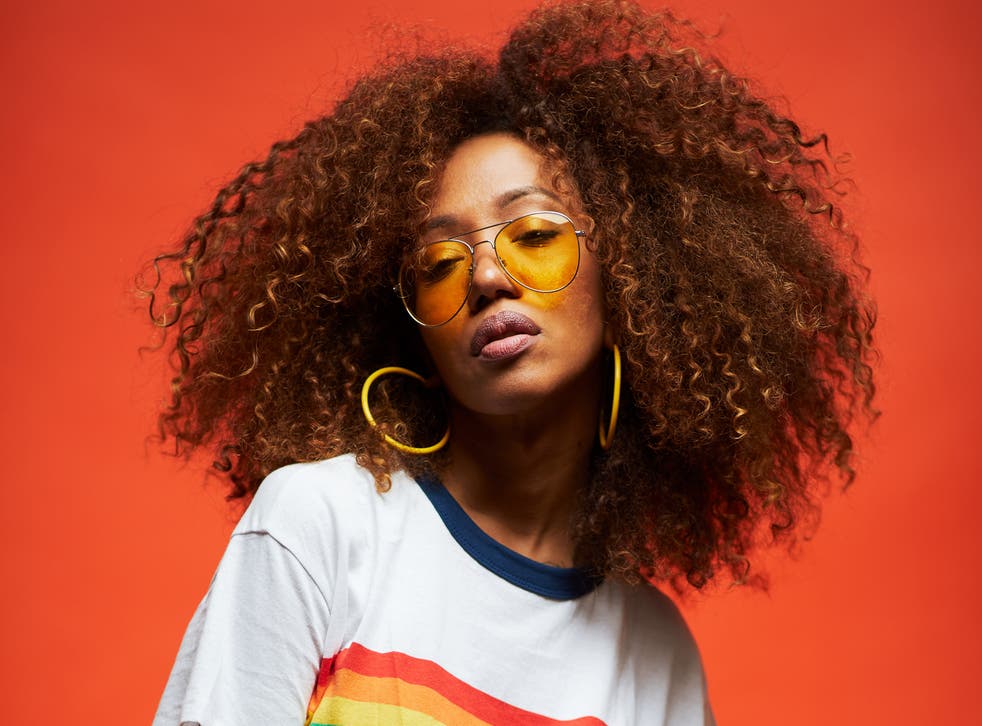 The ultimate summer haircare routine for afro-textured and curly hair
Here's how to protect your delicate strands from the warm weather
For people with afro-textured and curly hair, the hot temperatures that go hand-in-hand with the summer months can be hellish.
But, thanks to curls finally being given the attention they deserve in the beauty industry, the process of managing unruly coils during warmer climes is becoming easier.
So much so, that more and more women are choosing to ditch relaxers and embrace their natural tresses.
Health and beauty retailer Superdrug has seen a surge in popularity of curl-enhancing products in recent months, with the category reporting an increase of 40 per cent in sales and the introduction of 85 new products in the last year to keep up with demand.
In fact, the products are proving so well-liked that the company has now introduced dedicated "Kinks, Curls and Coils" bays in 467 of its stores across the country, which contain products specifically designed for naturally curly and afro-textured hair.
Fenty Beauty by Rihanna

Show all 10
Simon Comins, commercial director at Superdrug, said: "Whether a gentle wave or tight coils, we've definitely seen an increased interest from customers in our curly hair ranges and are listening to what they want in terms of regularly adding more to our shelves."
Whether you're a natural hair newbie or just in need of some tips to prepare you for the warmer months ahead, we've spoken to some of the industry's best experts about how to make the most out of your beautiful mane.
How does warm weather affect afro-textured and curly hair?
In general, natural hair tends to have more frizz than other hair types because of dehydration in the strands which leaves it more vulnerable to frizzing, but multi award-winning afro hair stylist Charlotte Mensah says this can be even more of an issue during the summer.
"Hair becomes more dehydrated for many reasons during the summer – you are not deep conditioning often enough, not sleeping with a silk scarf, not eating a balanced diet, nor drinking enough water," Mensah tells The Independent.
Lesley Buckle, a model and beauty influencer, agrees, adding that increased sun exposure on the hair can break down the keratin in your locks, leaving them weak and more prone to frizz.
Wash weekly
One of the biggest perks of having afro hair is that it doesn't require as much washing as other hair types.
According to Mensah, one of the best ways to keep your hair in top condition during the warmer months is to keep shampooing to an absolute minimum.
"Wash hair weekly with shampoo that has extra emollients," Mensah says, adding that shampoo formulated for dry or damaged hair is likely to be the most nourishing.
Fight the frizz
Warm weather and humidity can mean dryness and frizz, but with the correct care, your "afro hair will be free to shine in the sun", a representative from British beauty brand Afrocenchix tells The Independent.
Extreme heat is one of the biggest causes of frizz and breakage so Mensah recommends diffusing your locks at a low heat and to avoid touching them as much as possible.
Model and beauty influencer Nia Pettitt agrees, explaining that it's less about eliminating frizz and more about controlling it.
"I'm not too keen on using anti-frizz products because the frizz gives my hair that big shape that I love," Pettitt tells The Independent.
"But when I see some strands being a little frizzier than others I smooth them down with some kind of serum."
Hydration, hydration, hydration
Moisture is an afro-textured head of hair's best friend, so one of the best things you can do for your curls this summer is to invest in some seriously hydrating products.
For the ultimate hydrating haircare routine, a representative from Afrocenchix recommends adopting the liquid, oil, cream (LOC) method which involves wetting the hair with water or a water-based product, sealing in the moisture with an oil and then applying a cream product to close the hair cuticle to prevent moisture loss.
Pettitt agrees, adding that one of her favourite ways to prevent dryness is to scrunch two or three drops of oil into her hair every morning.
Summer styling
While there are a wealth of products on the market that will promise to repair your hair from harmful UV damage and extreme humidity, the most effective solution is to protect it in the first place.
Buckle recommends wearing your hair in protective styles such as braids, twists and faux locs as they require minimal maintenance.
"Just remember to add sun protection to any areas of the hair and scalp that are exposed," the model tells The Independent.
Buckle also suggests styling with products that contain UV protection as this will help prevent further damage from the sun.
Swim-proof strands
In terms of caring for hair when on holiday and in the sea or pool, there are a number of things you can do.
Mensah recommends wetting your tresses prior to taking a dip as this will help to protect your hair from discoloration, drying and damage caused by chlorine.
"Wet hair tends to be less absorbent than dry hair, so wetting your hair before you step into the pool reduces the chances of your hair absorbing chlorine damage from the pool and drying from the sea," Mensah says.
Buckle agrees, adding that it's also a good idea to coat the hair with a protective layer of thick conditioner before swimming as this will prevent chlorine from entering the hair shaft.
After being in the pool, you should also try to wash your hair as soon as you can before applying a moisturising oil.
Join our new commenting forum
Join thought-provoking conversations, follow other Independent readers and see their replies