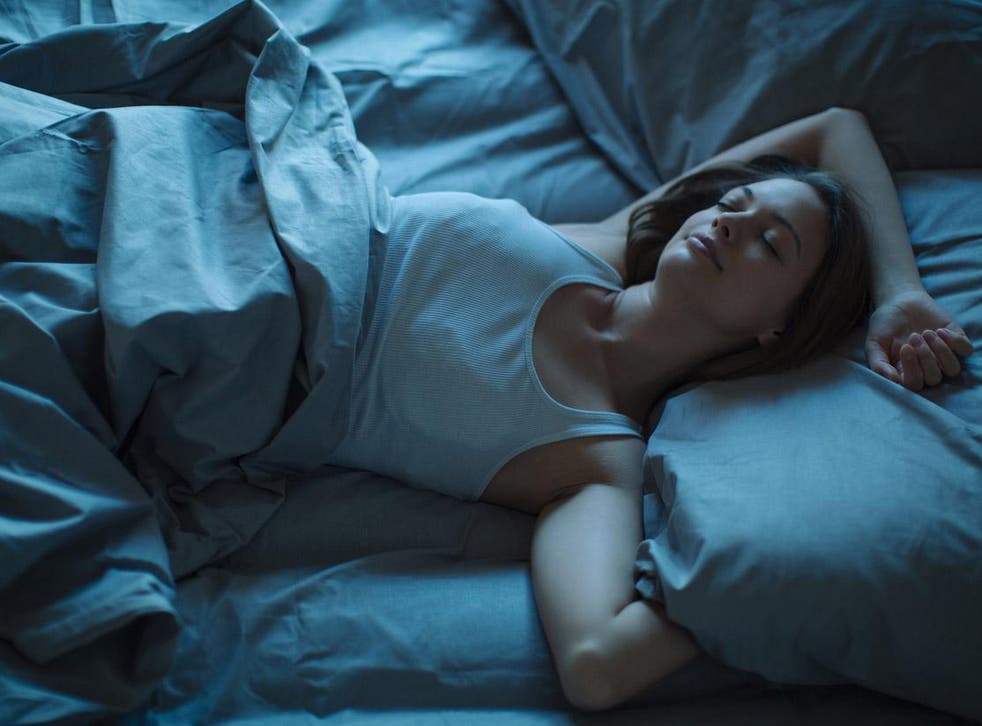 Five beauty products that will help you wake up on dark mornings
As the clocks go back, getting out of bed is about to become a whole lot harder
It's that time of year again when the clocks go back for winter, affording us an extra hour in bed.
But, while we're happy about the fact we get more time to catch up on sleep, we're less enthused by the prospect of waking up in the pitch black.
Getting up in the morning is already a drag but as the mornings become darker and colder, it gets harder and harder to wake up.
The solution? A host of energising beauty products that will invigorate your morning routine and jump-start your entire day.
Here's our pick of the best beauty products that promise to help you look, and feel, more awake.
Philosophy Cinnamon Buns 3 in 1 Shower Gel, £15, John Lewis
Cinnamon is one of the cosiest scents out there but you might be surprised to learn that this sweet-smelling spice can also boost your brain power.
According to a study from Wheeling Jesuit University, participants who took a whiff of cinnamon showed improvements in cognitive functions like visual-motor response, working memory and attention span.
As such, we suggest investing in an indulgent shower gel like Philosophy's Cinnamon Buns. A saccharine scent infused with the spicy whiff of gooey cinnamon buns, it promises to make your mornings a while lot sweeter. Even better, if can be used as a bubble bath and shampoo too.
Malin & Goetz, Peppermint Shampoo, £32, Space NK
You're probably already aware that peppermint products have the ability to make you feel more awake, but did you know the scent can also help you perform better on tasks, and feel more alert and stimulated?
That's why we suggest picking up Malin & Goetz's Peppermint shampoo which, not only clarifies and cleanses your hair but also works to stimulate the scalp, hydrate and soften hair.
Origins, Ginzing Refreshing Scrub Cleanser, £16.50, John Lewis
Not a morning person? No problem, because one splash of this zesty cleanser will leave you feeling wide awake.
Scents like lemon and orange are known for their ability to help boost energy and alertness, so investing a product that's infused with citrus scents is a must for those dark, winter mornings.
Our favourite is the Ginzing Refreshing Scrub Cleanser from Origins which is made using an essential oil blend of grapefruit, lemon and spearmint to perk up your skin, banish surface build-up and stimulate cell turnover.
If you're the kind of person that reaches for a hot cup of coffee to perk you up in the mornings then listen up because this is the ultimate skincare alternative.
Recently, a US study revealed that the scent of coffee alone could give people a cognitive boost that improves performance on certain tasks, so investing in this exfoliating scrub is a wise investment for both body and mind.
Made with natural ingredients, the Frank Original Coffee scrub helps to stimulate blood flow and promotes collagen production leaving your skin not only looking more awake but also softer than ever.
For optimal results, use all over your body three to five times a week.
Grown Alcehmist, Mandarin and Rosemary Leaf Body Cream, £21, Selfridges
The smell of this common herb is said to give you more mental and physical energy as well as helping you perform tasks better and faster.
But, instead of sprinkling the stuff on your eggs at breakfast, we suggest slathering it all over your body with Grown Alchemist's Mandarin and Rosemary Leaf Body Cream.
Deeply hydrating, the lotion is formulated with potent bioactive ingredients that nourish, moisturise and soothe dry skin making it the perfect product to use as the frosty weather beckons.
It's also enriched with antioxidants and vitamin C which fight free radicals for softness, suppleness and improved elasticity.
Join our new commenting forum
Join thought-provoking conversations, follow other Independent readers and see their replies