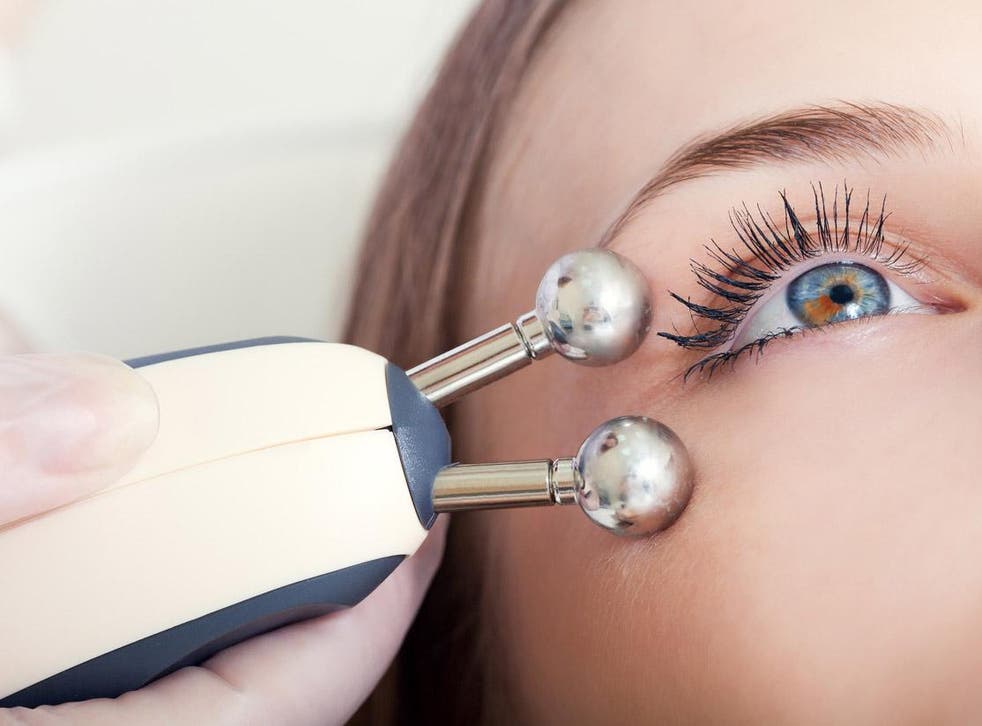 New at-home beauty gadgets you need to try
Technology gives you a head start in the battle to look beautiful
Sarah Young
Sunday 29 April 2018 15:09 Comments
From micro-current facial cleansers to silicone toothbrushes, our busy schedules have seen a boom in high-tech devices that mean we can deliver beauty treatments from the comfort of our homes.
As such, gadget-free grooming is fast becoming a thing of the past, so forget simple cleansing and moisturising routines.
Now is the time to fill up your beauty cabinets with more and more gizmos.
But what are the best gadgets worth investing in?
Here we take a look at some of the latest advances in beauty tech that promise to supercharge your skincare.
Facial massager
The power of a good facial massage should never be underestimated, but seldom do we have the time or money to invest in regular trips to the salon.
Instead we suggest picking up a product like Nurse Jamie's uplift facial massaging beauty roller, which while still costly gives your skin and muscles a workout from home.
Encrusted with 24 massaging stones containing tourmaline quartz, this product replicates the techniques used in Nurse Jamie's signature facials and is designed to revive and uplift your jawline, neck and décolleté.
To use, simply roll the unique hexagonal barrel over the skin fir 30-45 seconds in each area and perform daily for best results.
Needle roller
Want to get the most out of your favourite oil or serum? Then this is the product for you.
A needle roller might sound scary but it's actually a lot less frightening than you might think. So, how does it work?
Designed with 540 0.5mm needles, the derma roller creates tiny channels to enhance the penetration of your go-to product while simultaneously stimulating tired cells to help counteract issues like large pores, pigmentation and signs of ageing.
Simply roll the derma roller against your skin with even and gentle pressure one area at a time. Use on cleansed skin in the morning and in conjunction with your favourite serum or night cream at night.
Facemask device
If face masks are your thing, prepared to be amazed by this next gadget.
Called the UFO, Foreo has created the world's most advanced smart mask, which condenses a 20-minute treatment into just 90 seconds.
Designed to be used with Foreo's mini sheet masks, you simply place one inside the UFO and activate a pre-set programme using an app. Depending on the mask you choose, the device will use T-Sonic pulsations – as well as red light, blue light, green light, thermotherapy and cryotherapy – to enhance the mask's healing properties.
Truly revolutionary, this should be your go-to gadget when you need to look fierce fast.
Register for free to continue reading
Registration is a free and easy way to support our truly independent journalism
By registering, you will also enjoy limited access to Premium articles, exclusive newsletters, commenting, and virtual events with our leading journalists
Already have an account? sign in
Join our new commenting forum
Join thought-provoking conversations, follow other Independent readers and see their replies