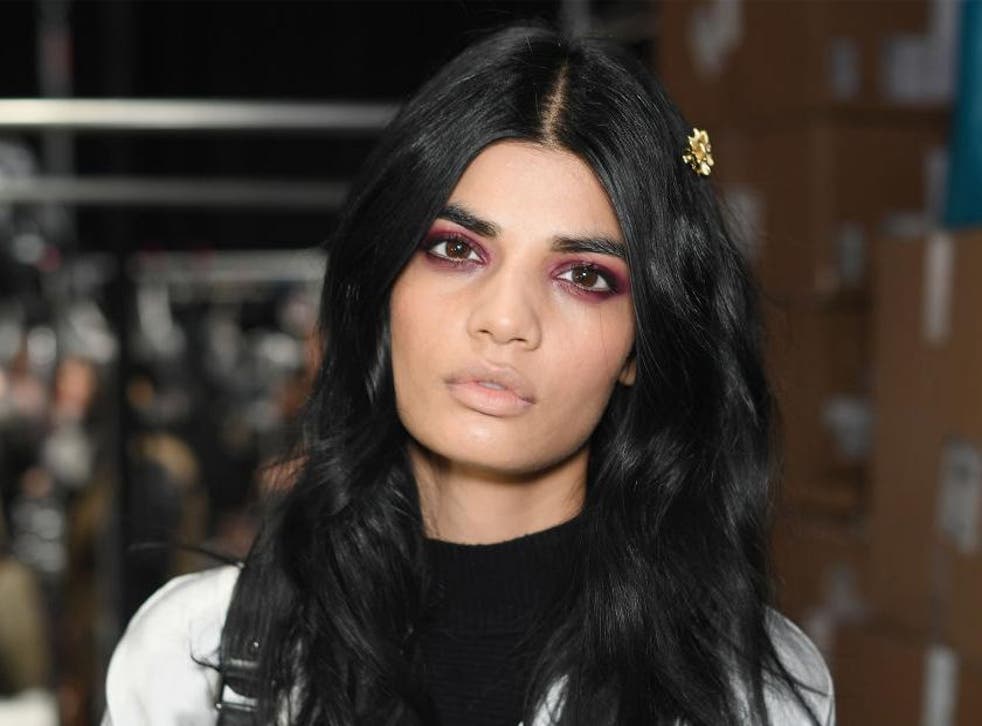 How to wear this season's pink eyeshadow trend
It's contemporary yet completely wearable all at once 
By common association, a rosy palette is often measured in terms of its girlishness, but this season the beauty world is proving that pink doesn't always mean prissy.
With politics and female empowerment serving as a surprising influence on the runways, make-up artists concurred by taking the most literal interpretation of femininity and using it as a sign of strength and authority.
While it might seem an unlikely hue for the new, colder season, it's time to forget everything you thought you knew about autumnal tones because, like it or not, pink is in.
A triple threat, a wash of blush gave a rose-tinted flush to cheeks, eyes and lips on the runway with sheer, super-delicate application that made for an ethereal finish.
At Bora Aksu, a collection inspired by Princess Sophia Duleep Singh – Queen Victoria's goddaughter and a lesser known suffragette who fought for the women's vote alongside Emmeline Pankhurst – was accompanied by hazy pink eyes and glowing cheeks, while Marchesa and Simone Rocha gave their models an all-over bubblegum tint.
Elsewhere the shade refused to play by the rules, ditching its saccharine status for a fresh take on the smoky eye. At La Perla, lead make-up artist Erin Parsons kept the skin understated while she played up the eyes using deep variations of pink inspired by the show's British garden set.
While we're used to wearing the colour on our lips, taking it up to your eyes can seem daunting and there is a knack to pulling it off without looking like you've been hit with an allergy attack.
The key here is to tone down any redness in your skin by using a dewy, yet medium-full coverage foundation and concealer to eradicate any dark shadows.
Then you're free to apply the perfect pink shade, or layer on a mixture of warm and cool tones for hazy depth.
While there are plenty of pink products on the market, if you're not willing to invest right away practice by digging through your beauty stash for a similarly hued product like a powder or cream blusher.
Join our new commenting forum
Join thought-provoking conversations, follow other Independent readers and see their replies