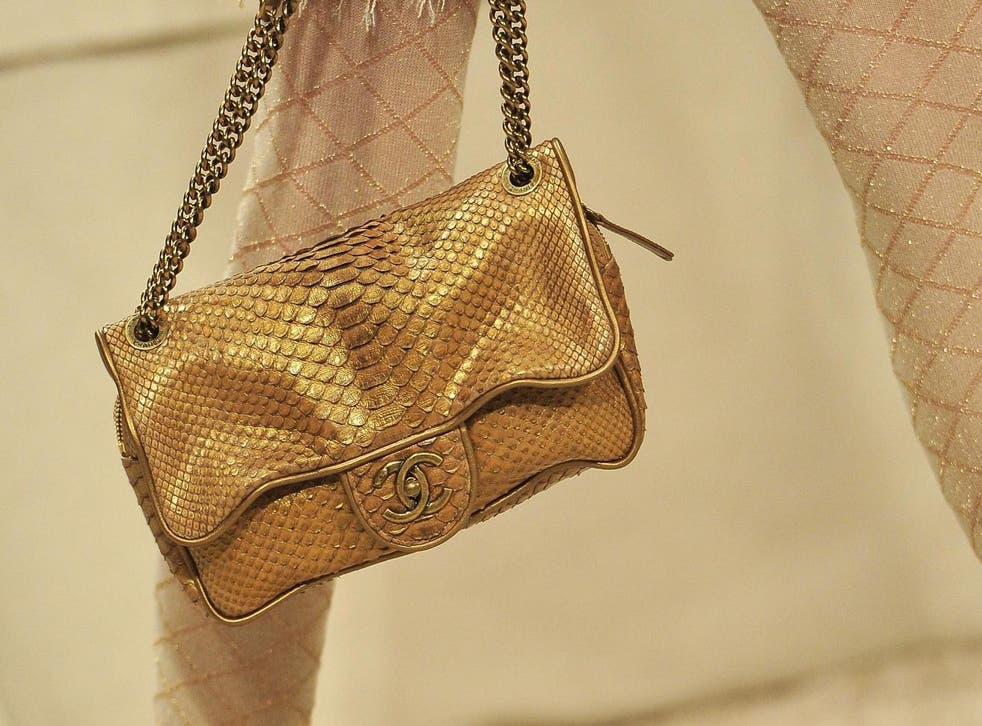 Chanel bans fur and exotic animal skins from all its collections
The fashion house joins Michael Kors, Gucci and Burberry in a growing list of designers going fur-free
Tuesday 04 December 2018 10:10 Comments
Chanel has announced it will no longer use exotic animal skins or fur in its collections.
This means the French fashion house will stop making products with crocodile, lizard, snake and stingray skins - its use of fur was already fairly minimal.
Instead, it will work on developing new sustainable materials that have a low environmental impact, though Chanel has yet to clarify exactly what this will entail.
Speaking to WWD, Bruno Pavlovsky, Chanel's president of fashion, explained how the decision was primarily a practical one, as it had become too tricky to find animal skins that met both the brand's design and ethical standards.
"It is our experience that it is becoming increasingly difficult to source exotic skins," he said.
Animal skin handbags were a staple item for the brand for years, often adorning the pages of glossy magazines and the arms of celebrities like Kate Moss and Joan Smalls.
As for what fans can expect next from the esteemed label, Pavlovsky added that Chanel's talented team of designers will rely on their innovation to maintain high aesthetic standards without compromising on ethics.
"The future of high-end products will come from the know-how of what our atelier is able to do," he said, adding that it may take "some time" for existing animal skin items to go out of distribution.
In response to the news, animal rights organisation PETA released a celebratory statement, saying "the champagne corks are popping at PETA" adding that other brands should follow suit.
"For decades, PETA and its affiliates have called on the brand to opt for luxury, cruelty-free fashion that no animal had to suffer and die for," it reads, "and now it's time for other companies, like Louis Vuitton, to follow the lead of the iconic double 'C's and do the same."
Chanel joins the growing list of high-profile fashion brands to abolish fur from their collections.
Gucci, Versace, Burberry and Michael Kors have all committed to going fur-free in recent years in a bid to prioritise ethical sourcing and production.
This September also marked the first time London Fashion Week didn't feature any animal fur clothes or accessory on the runway.
The future of fashion might look bright, but it certainly doesn't look furry.
Register for free to continue reading
Registration is a free and easy way to support our truly independent journalism
By registering, you will also enjoy limited access to Premium articles, exclusive newsletters, commenting, and virtual events with our leading journalists
Already have an account? sign in
Join our new commenting forum
Join thought-provoking conversations, follow other Independent readers and see their replies