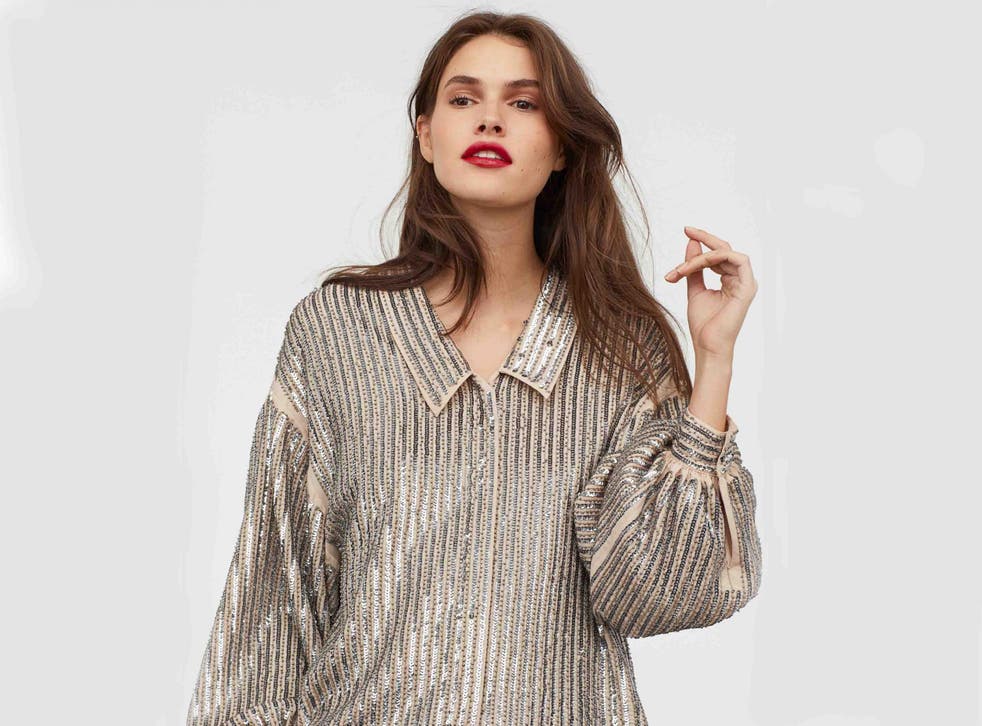 Christmas Day outfit ideas for every family's dress code
From fancy frocks to cosy knits, add some sparkle to Christmas Day whatever your family's festive traditions
If you thought scouring the high street to source sentimental presents for your loved ones was the trickiest task you'd face this month, think again, because you've also got to figure out what to wear on Christmas Day.
People have very different ideas about what they should wear to mark the occasion and while some choose to dress up in velvet and rhinestone jewellery, others have a strict PJs only policy.
Whatever your traditions, it's always nice to pick out a new ensemble for the big day, so to help you decide we've found three perfect outfits for you to recreate this Christmas.
The formal family dinner
If your folks love an excuse to dress up then you're going to need to need to find an outfit that, while super-glam, will also be comfortable for a full day of feasting.
For this, we suggest investing in a dress that's cut with a high-waist and floaty skirt like this opulent emerald green option from cult brand The Vampire's Wife.
Staying home also means the sofa is up for grabs so use this opportunity to put on your most fabulous pair of heels. Accessories are important here too, so give your best Christmas pomp with a miniature gilded carryall and jewellery to match.
The cosy Christmas feast
If you don't plan to actually leave the house on Christmas day, it seems a little redundant to wear anything too formal, but that doesn't mean you should skimp out on the party spirit completely.
For an ensemble that's well-suited to vegging out on the sofa but will also keep your relatives happy, we suggest cosying up in a chunky cardigan, T-shirt and a pair of tailored trousers with an elasticated waistband.
To elevate your look, add some sparkly accessories and frost your hair with some rhinestone clips.
Still not convinced? Then give in and host a high-end pyjama party with a matchy-matchy silk set that looks good enough to wear from morning 'til night.
The pub lunch
For foolhardy souls who actually have to leave the house on Christmas Day, keeping warm mid-hike to the pub is going to be your number one priority.
In this case, fashion must meet function with key pieces that will see you through appetite-inducing walks and festive cocktails.
A cosy coat like this brown teddy bear option is a no-brainer, but to give it a fashionable twist, team with slick leather boots and a trendy beret. While what you wear underneath depends on your personal style, you can't go wrong with a pair of straight leg jeans and a high-neck knit.
Join our new commenting forum
Join thought-provoking conversations, follow other Independent readers and see their replies