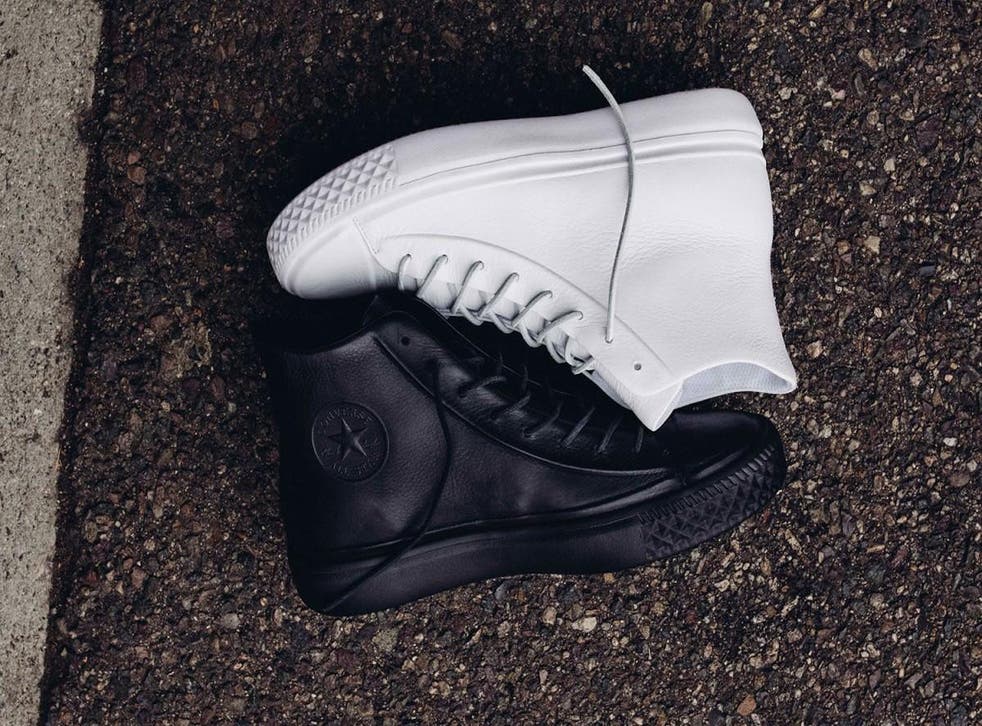 Converse redesigns its classic Chuck Taylor All-Stars shoe for Millennials - this is what it looks like
The brand want to introduce Converse to today's youth
It might be one of the most iconic shoes ever made but alas, even the Chuck Taylor All Star has to evolve in order to keep up with the fast-pace of the sneaker market.
As such, Converse is revamping the now-ubiquitous shoe, especially for millennials.
The new Chuck Modern collection, which will drop in six batches, has been redesigned in order to target urban teenagers who wake up early and are out all day.
So, what exactly does it look like?
The first release will see the launch of the Chuck Modern Lux which hits exclusively at US stores KITH and BLENDS tomorrow.
The most premium version of the shoe, the Lux, which incidentally will set you back around £112, does away with all the hallmark Chuck touches we know and love; there's no contrast stitching, rubber toe box or circular Converse logo.
Instead, the sneaker has been super-simplified with monochromatic colour ways, a one-piece Phylon bottom and an upper crafted from supple leather.
Even the traditional cloth laces have been ditched in favour of contemporary leather ones.
But why have Converse decided to change arguably the most universally-loved shoe ever so drastically?
The last time it attempted a redesign of the Chuck Taylor, the Chuck II in 2015, Converse purposely held back on making any radical changes and found that interest flailed.
It makes sense then that they should go for a much deeper overhaul this time round.
The newer, sleeker and paired-back version reflects the brands efforts to keep up with today's youth and stay relevant in the competitive sneaker market. Converse has to grow with its consumer.
Similarly, in an effort to market towards the youth consumer, the brand is also releasing its assets primarily on Snapchat, Instagram, YouTube and Facebook while recruiting the likes of Stranger Things actress Millie Bobbie Brown, model Winnie Harlow and the Gucci Gang for its promotion.
Join our new commenting forum
Join thought-provoking conversations, follow other Independent readers and see their replies