The 50 best dresses of the decade ranked, from Villanelle's pink tutu to Kate Middleton's wedding dress
Iconic gowns that have earned their place in fashion history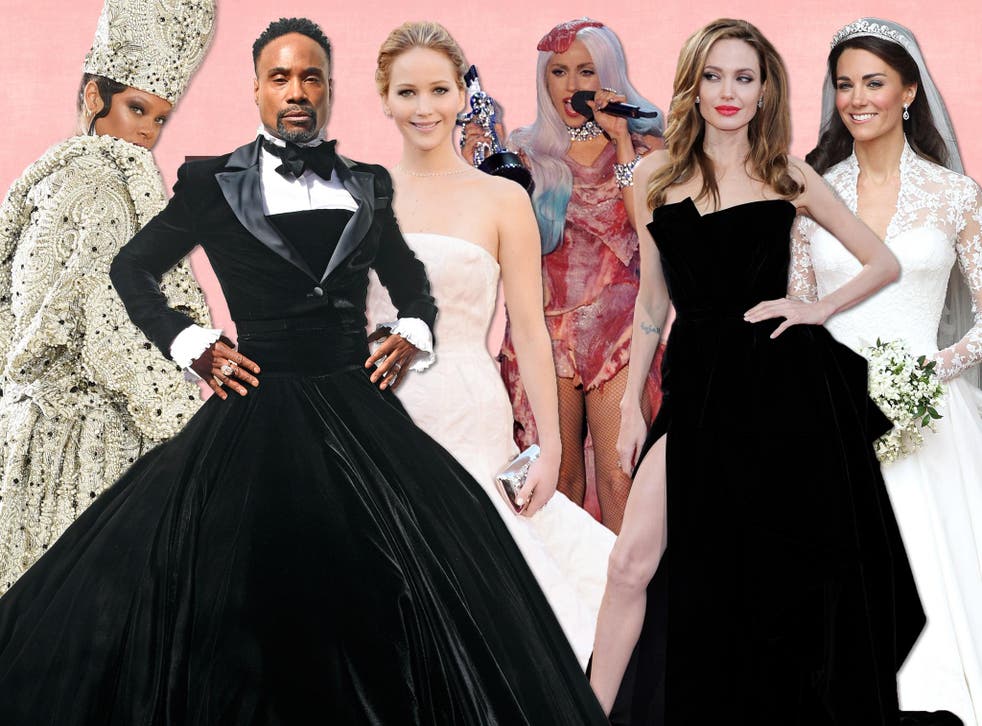 What happens when a dress becomes more than just an item of clothing?
How can a frock come to define a social movement, or a political one? And what is it about a dress that makes it go "viral"?
Ahead of entering a new decade, we dived into the sartorial archives to choose the most influential dresses from the last 10 years, ranking the standout looks that have earned their place in the fashion history cannon from 50 to number one.
The list boasts an eclectic mix of dresses that have stood the test of time, with everything from Lady Gaga's infamous meat dress and Villanelle's Molly Goddard tulle smock to Rihanna's "omelette" gown and the Zara polka dot dress making the cut.
But we also look at ensembles that marked important cultural shifts long after they left the red carpet or big screen, like the black dresses worn to the Golden Globes in 2018 by actors including Reese Witherspoon, Emma Stone and Natalie Portman.
The best dresses of the decade

Show all 50
Instead of donning an array of colourful couture creations on the red carpet, guests attended the star-studded event dressed in all-black gowns in support of #TimesUp and the women who had spoken out about sexual assault as part of the #MeToo movement, which became a global phenomenon just three months previously.
Click through the gallery above to see our ranking of the 50 best dresses of the decade.
Join our new commenting forum
Join thought-provoking conversations, follow other Independent readers and see their replies