The 10 Best Shower products

Show all 10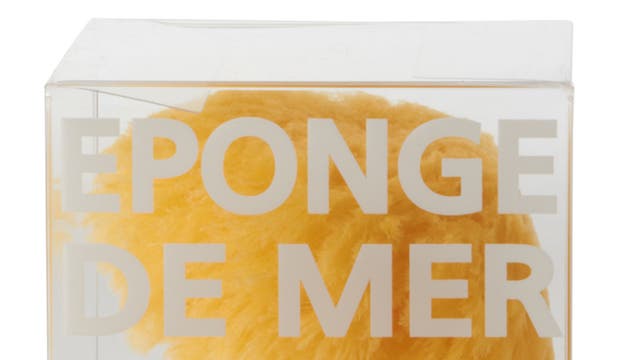 The 10 Best Shower products
Soap up and rinse off stress, grime and grit with these brilliant bathroom buys, from spartan sponges to luxe lathers
1. La Compagnie de Provence sponge
£14, selfridges.co.uk
A soft natural sponge is a real treat in the shower, and a good alternative for those who dislike man-made fibres or scratchy mitts.
2. Tom Ford soap
£25, 0870 034 2566
The powdery scent of Neroli Portofino mixes with olive oil, grape seed oil and date seed extract to muster up some of the most opulent lather ever seen.
3. Ren body oil
£34, available nationwide
The next big thing in moisturising, body oils hydrate your skin more intensely than a cream, feel less gloopy and leave you smoother rather than sticky.
4. Aveda strengthening treatment
£17.50, available nationwide
This deep-conditioning treatment can be applied in lieu of conditioner a few times a week for well-behaved and silky hair.
5. Liz Earle exfoliating gloves
£2.65, johnlewis.com
The easiest way to smooth, healthy-looking skin is to apply your body wash with a pair of exfoliating gloves, to prevent clogged pores and dry patches.
6. Cath Kidston shower cap
£10, cathkidston.co.uk
A floral "bath hat" (that's a shower cap to us plebs) may seem a little quaint, but Kidston's are made of sturdy stuff and won't leak.
7. Kiehl's crème de corps
£27 for 250ml, kiehls.co.uk
This unfragranced body emulsion is thick enough to soften even the most elephantine skin, quickly absorbed and not at all greasy.
8. Dr Hauschka cleansing cream
£15, available nationwide
This cleanser is a thick emollient with gentle exfoliating chunks, and leaves a hydrating residue after it is rinsed off.
9. Jo Malone shower gel
£30 for 250ml, Jo Malone, jomalone.co.uk
A showertime classic in lime, basil and mandarin, this citrus scent is sweet but peppery and perfect for men or women.
10. L'Occitane body scrub
£21, uk.loccitane.com
L'Occitane's Ultra Rich Scrub is perfect for sensitive skin. It's fresh and invigorating, and the shea butter formula adds hydration.
Join our new commenting forum
Join thought-provoking conversations, follow other Independent readers and see their replies