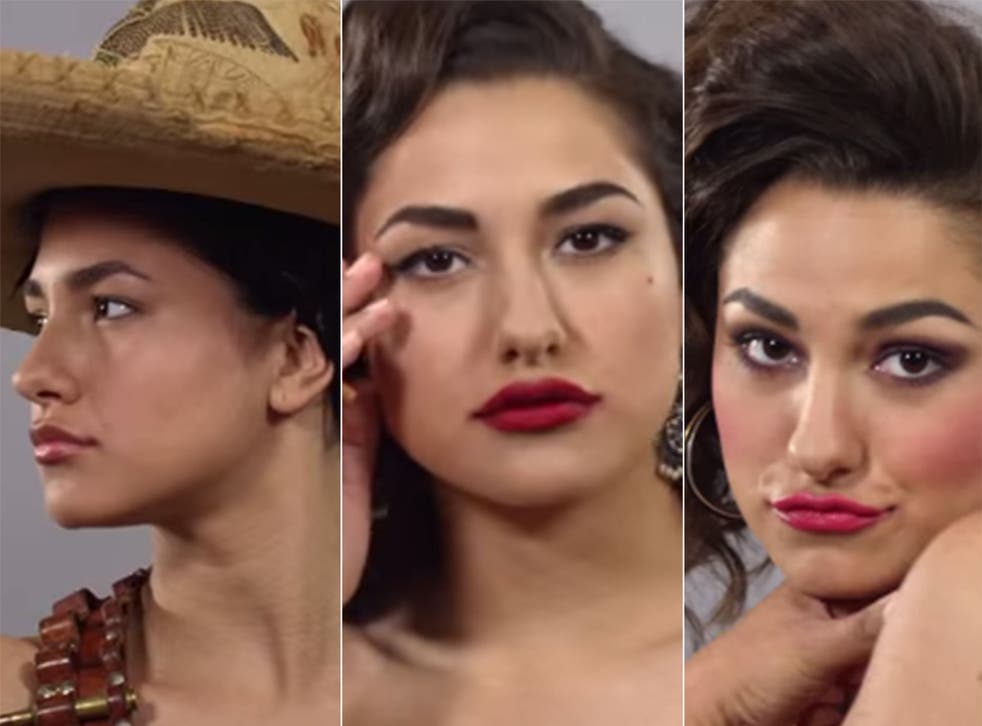 A century of Mexican beauty trends in one minute
 A video covers all the beauty trends of the revolutionary country over the past decade
Cut Video has covered a century of Mexican history through beauty trends with a new video that shows how women's look have changed from the early twentieth century through to today.
This is the latest addition to the online series '100 Years of Beauty', which has featured other countries such as US, Iran and Korea.
From 1900s through to 2010s, the video covers the heritage and culture from the North American country, paying homage to some of its beauty icons such as actress and singer from the fifties Maria Felix.
Whether it was all about big braids, curls or red lips, Mexican style has always been bold.
The beginning of the Mexican Revolution in 1910, inspired a new generation of women who wanted to get involved in the on-going civil unrest – with hair in braids and hat on. The 1920s changed drastically to an altogether more glamorous look, which continued through the decades with some slight changes.
The beehive landed in the sixties and the eighties were all about being flirty and fun, while in the 2000s women embraced a natural look. But in the current decade, beauty is influenced by all the previous trends, and not only in Mexico, but across the world. Think red lips, thick eyebrows and voluminous hair.
Join our new commenting forum
Join thought-provoking conversations, follow other Independent readers and see their replies