A life of luxury: Delphine Arnault is made to measure for the house of Vuitton
Bernard Arnault's choice of daughter Delphine to take over the world's greatest luxury brand stable is a smart move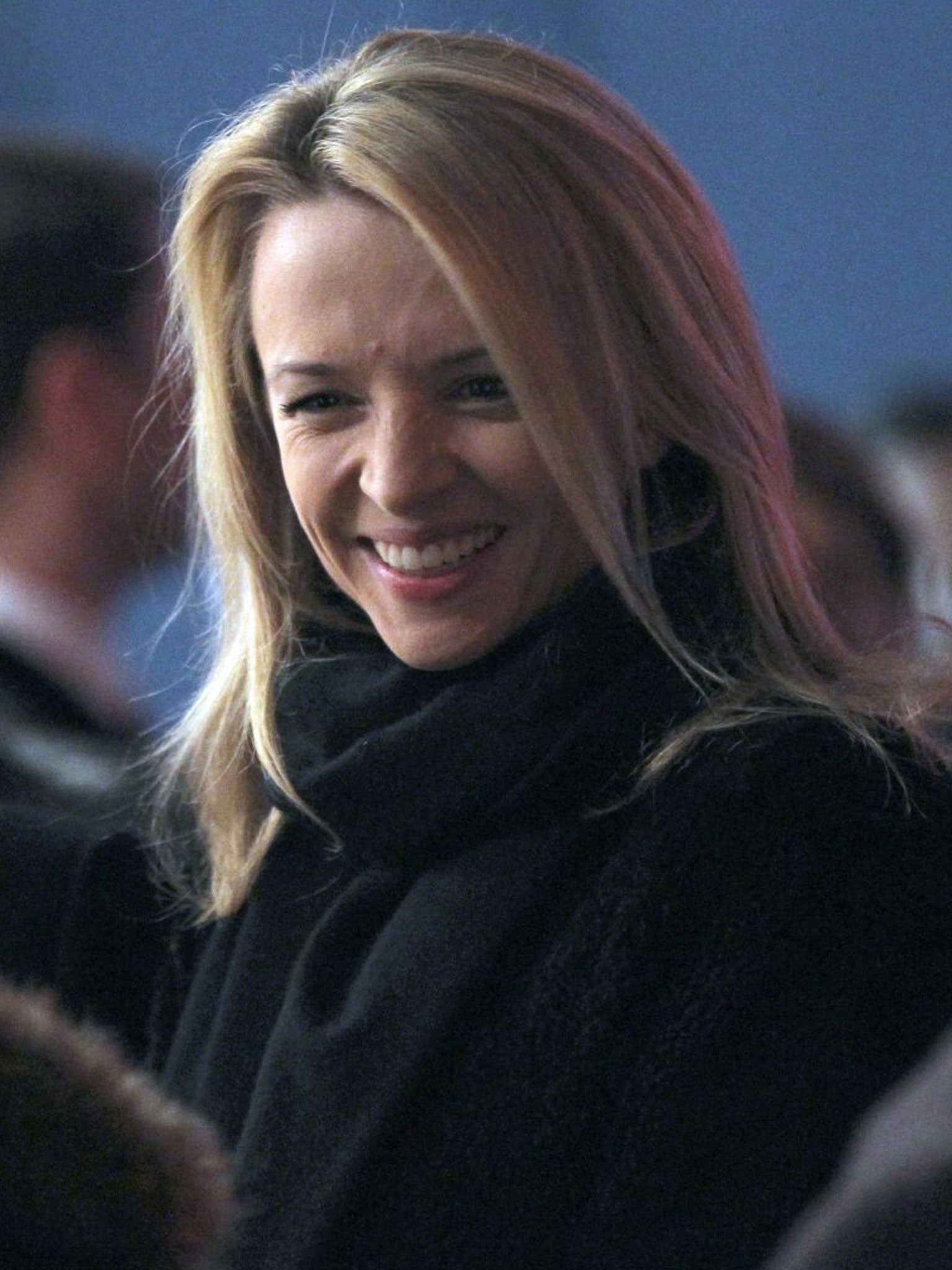 If ever someone was born to do a job, it's Delphine Arnault. Forget François Hollande; her father, Bernard, is arguably France's most influential man – not to mention its richest. As the head of the fashion and luxury brands conglomerate LVMH, he holds consumer aspirations the world over in his palm. And now he's preparing to hand it all over to his oldest child.
At least that's the most plausible explanation for his decision to appoint his daughter to one of the group's most high-profile roles: executive vice-president of its Louis Vuitton brand. Ms Arnault's elevation has long been a question of when, and not if, but if that sounds like a classic case of fashion industry nepotism, industry experts stress that that is not the case.
As the deputy managing director of Christian Dior, one of the 60-plus brands that make up the LVMH empire, Ms Arnault, 38, more than proved herself, most notably by ensuring the legendary couture house survived the horror that was its then chief designer John Galliano's anti-Semitic rant in 2011. Indeed, coaxing the feted Raf Simons to step into Galliano's discredited shoes was quite a coup, with his show for Dior in March hailed the hit of Paris Fashion Week.
Sophie Goodwin, the fashion editor at Tatler magazine, said: "Simons was the brave choice; not the obvious one, but Delphine pushed him to the fore and he has been a resounding success. Galliano could have exploded for Dior, but the brand has gone forwards not backwards."
She added: "She won't take credit though. She likes to take a back seat. But she's really well respected and incredibly hard working."
This might sound like a classic fashion love-in, but it's a view that influential City analysts, paid to advise investors whether or not to buy a stock, are only too happy to back up.
Luca Solca, at Exane BNP Paribas, said: "Supervising Louis Vuitton is the most visible, crucial and important position at LVMH. I see this as a big vote of confidence by Mr Arnault, in both his daughter and the brand. Dior has been a continuing success, with significant developments in fragrances and cosmetics, where it has reached number one in many markets."
He said investors knew what they were getting when they bought shares in a group controlled by Mr Arnault. "This is a family controlled company, right? Delphine is destined for the top, and will have the help of her father. As well as an army of competent people working below them."
Nicola Ko, a luxury brands analyst at Ledbury Research, said it "made sense" for Ms Arnault to succeed her father, rather than for him to appoint a third party. "It would almost be foolish for him not to hand it on to her," she said, citing continuity as the main reason. "Having a strong family feel is important for luxury brands."
Once installed at Louis Vuitton after the summer, Ms Arnault will provide a rare female voice at the top of the £70bn trendsetting empire. Only one of the 15 people that sit on the group's executive committee below her father is a woman, Chantal Gaemperle, and she is in charge of human resources.
Elsewhere in the industry, women are still more likely to hold senior creative roles than executive ones: Frida Giannini, for example, is the creative director of the fashion house Gucci.
Ms Arnault, who will oversee all product-related activities, beat her younger brother, Antoine, to the coveted post. He remains at the men's brand Berluti, also part of LVMH. Not that he will hold it against his sister, his elder by two years. The pair, who are from Bernard's first marriage, struck a pact many years ago that, no matter what, they would never let personal rivalry – or LVMH – tear them apart. "We talked about how we needed to remain close, even in difficult times, that our individual destinies would have to take second place to what my father created," Antoine has said, adding: "We're very respectful of that strategy. Many companies have exploded because the heirs couldn't agree."
In the wings: family firms
Roberta Armani, 43, is the niece of the famous Giorgio. She has worked for her 78-year-old uncle for more than 20 years and embodies a new, glitzier version of the famous Italian fashion house.
Kristina Blahnik, 39, is another niece; this time of the shoe maestro Manolo. As managing director, a role she inherited from her mother, she has helped to transform his business into a global powerhouse.
David Lauren, 42, is senior vice-president, advertising, marketing and corporate communications at Polo Ralph Lauren. He is the second of Ralph Lauren's three children, and has been at Polo since 2000.
Join our commenting forum
Join thought-provoking conversations, follow other Independent readers and see their replies