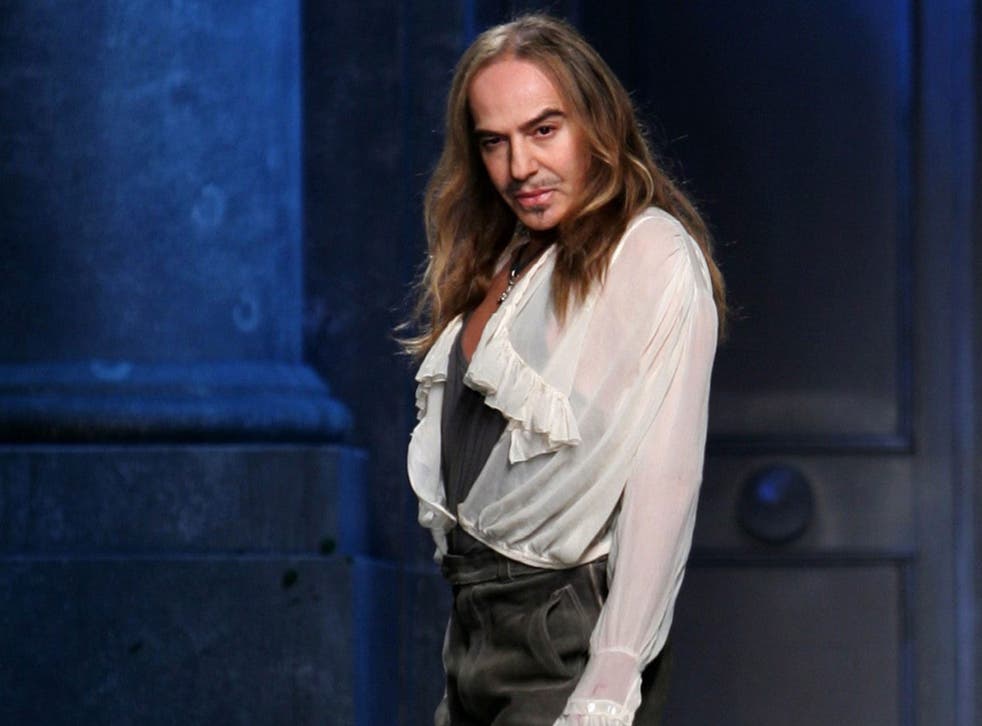 Alexander Fury: After regrets, rehab, reconcilliations and repentance, it's time the fashion world brought John Galliano back into the fold
The fashion world is in a Galliano frenzy. That isn't unusual: since the designer was dismissed from his eponymous label and Dior following a drunken rant in a Parisian bar in 2011, his name has featured prominently, and frequently, in global headlines.
The latest of those is "Galliano in the Wilderness", the Vanity Fair tell-all published last week that is causing a fresh furore. There was even a tabloid-worthy red banner added to the magazine's cover.
Galliano's career is no stranger to headlines, but the publicity around his anti-Semitic tirade seems to have surpassed any he received to date, a sad indication of our taste for scandal over success.
Nevertheless, it raises an interesting question: does Galliano's unacceptable conduct obliterate his past achievements? Or rather, should it? It certainly seems to have overshadowed a history as one of the most talented names in fashion.
Tell-all is maybe too strong a term for the Vanity Fair profile penned by Ingrid Sischy. It's more "Galliano Explains it All". He unravels the downward spiral of an addiction which was bound to hit rock-bottom, talks frankly about his time in rehab and seems desperate to move on with his life and work.
Does addiction exonerate? No. But it does help explain. In the profile, Galliano recalls being unable to use a cash-machine or light a cigarette. He flashed his torso to his LVMH bosses, questioning whether it looked like an alcoholic's. In legalese, addiction can be a "mitigating circumstance". It doesn't absolve you of responsibility, but it can reduce the penalty.
Some seem to have already given the death sentence to Galliano's career, an illustrious, multi-faceted career filled with examples that unequivocally counter his intoxicated outburst.
I'm never a fan of public opinion acting as judge, jury and executioner, especially when Galliano has sought help, apologised and publicly atoned for his crime.
However reprehensible, Galliano's actions should not and cannot obliterate his legacy. I concur with Sischy: John Galliano's immense talent more than deserves a second chance. It's time to bring him in from the wilderness.
Join our new commenting forum
Join thought-provoking conversations, follow other Independent readers and see their replies