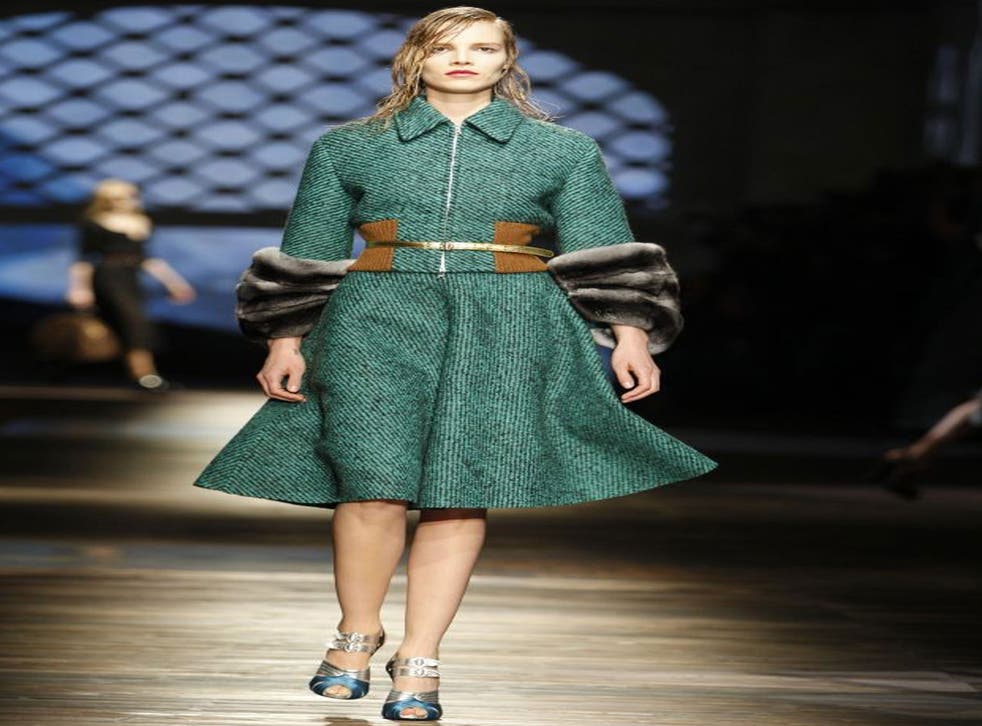 Alexander Fury: Why the New Look is such a golden oldie
There's a very, very good exhibition on Dior at Harrods, running until Sunday. As a retrospective, it is interesting as an overview of the house, for sure. But, more than anything else, it's a crowd-pleaser. It's inside Harrods, for one – itself equal parts department store and tourist attraction.
And Dior's fashion, from the get-go, was about seduction, not revolution. His 1947 breakthrough may have been dubbed the "New Look" by the ever-enthusiastic Carmel Snow, editor of Harper's Bazaar, but its handspan waists and expansive net-petticoated skirts harked back to Victorian times. It was retro: maybe its first true incarnation. And it rapidly won over the world with an archetype of feminine perfection that persists to the present day. Natalie Portman wore a gown designed by Dior in 1954 to last year's Academy Awards. Like a well-preserved haute couture client, if you didn't know its age, you couldn't guess.
That all sounds very old – but the New Look is part of the new look for winter 2013. Miuccia Prada, the fashion world's barometer of change, has decreed that Dior's suck-in jut-out structure is le dernier cri once again.
Her Milanese mainline (pictured) was awash in fabric, pagoda cuffs pointed at elbows and skirts swelling wide below belted bodices, a shape further echoed in her Miu Miu line in Paris. For "New Look" read "Miu Look".
Prada wasn't the only proponent: mid-century labels Christian would have recognised, like Rochas and Givenchy, also offered their new "New Look". Granted, the well-plucked eyebrows of 1950s mesdames would have hit their bombe glacée hairlines at Riccardo Tisci's chopped-up Bambi sweatshirts and see-through pencil skirts (that nice boy Marco Zanini at Rochas is so much better behaved…). And of course, there's the freshly-installed Dior dauphin, Raf Simons, reinventing Dior's trademark cinched and padded silhouettes without the boning and bombast, making the "New Look" truly new, but still pleasing crowds.
Alexander Fury is editor of LOVE magazine
Join our new commenting forum
Join thought-provoking conversations, follow other Independent readers and see their replies