Boden's campaign features a girl with cerebral palsy but disabled child models are still rare

Show all 2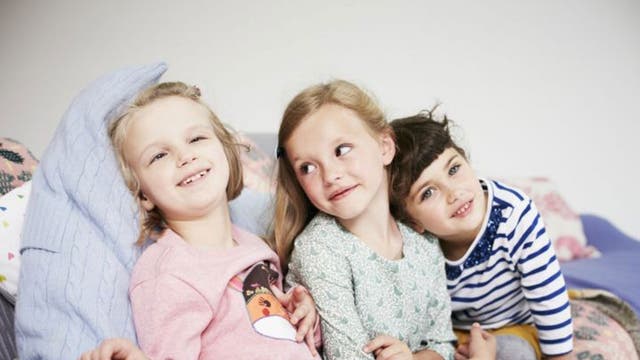 Boden's campaign features a girl with cerebral palsy but disabled child models are still rare
Children with disabilities rarely make it past the first stage of casting and the UK's leading model and talent agency does not have a single child with a disability on its books, says Sarah Morrison
Seven-year-old Holly Greenhow has made the news after it was revealed that she is one of Boden's latest models. But it wasn't her age that was of interest – she is modelling children's clothes, after all – but the fact that she has athetoid cerebral palsy.
The past few years have seen some major brands using children with disabilities periodically in its campaigns – Marks & Spencer cast Seb White, who has Down's Syndrome, in their Christmas campaign last year, after his mother posted on the company's Facebook page. But modelling agencies say that such casting is rare, and that children with disabilities rarely make it past the first stage.
The UK's leading model and talent agency, Bizzykidz, does not have a single child with a disability on its books – which include about 900 children. Company director Debi Clark says this is down to a lack of demand from clients. She says she has received just three requests for children with disabilities in almost two decades.
"As a consumer, I'm all for it, [but] I'm a business woman. We have a duty as an agency to supply what the industry is requesting. I'm not in the business of taking on children who we can't get work for. It would be morally wrong; it would be misleading and unfair on the parents and the kids," she said.
Sue Walker, founder of modelling agency Kids London, agrees. Her agency also doesn't have a child with a disability on its books. Why not? "In the modelling industry, there is certain criterion one has to make to be a model," she says, including the right height, body shape, and looks.
But Alysia Lewis, director of Urban Angels, a modelling agency with clients including CBeebies, Asda, and Marks & Spencer, thinks agents need to try to diversify. She has about 30 children with disabilities on her files. Former baby model, Taya Kennedy, who has Down's Syndrome, had a casting for Littlewoods, Boots and Argos, but Lewis says brands usually pick "just a token child every year".
She adds: "We have some beautiful kids who could work for mass-market retailers, but they don't get the work. When we put briefs out, we put these children into all the packages, and every time they won't get picked. We shouldn't still be having this conversation in 2013. If a child has a good look for modelling and is able to take direction, there is absolutely no reason why they shouldn't be used in a campaign."
Cristina Griffiths, a mother of three from Essex, agrees. Her youngest child, two-year-old Francesca, has not let Down's Syndrome stop her from appearing in three editions of catalogues for Boots. "She is no different and should have the same opportunities as everyone else," Griffiths says. "When she got the job, it made me feel so proud. It should be the norm; then society would turn around and realise [these children are] no different. They're beautiful; we should use them more."
Boden CEO Julian Granville says Greenhow was "charming, a pleasure to work with and look[ed] great in Mini Boden". A spokesperson for Marks & Spencer says Seb White was "one of the gang – which is exactly how it should be". She adds that the company "continues to have an inclusive approach to marketing" and selects models "on their individual merit".
Richard Hawkes the chief executive of disability charity Scope, says the high-profile casting of Greenhow and White represented "huge steps forward when it comes to changing the way we think about disability".
But he adds that "it's still too rare to see disabled children and adults in popular media. If we're going to change the way the public thinks about disability, then we need disabled children and adults to be much more visible."
Register for free to continue reading
Registration is a free and easy way to support our truly independent journalism
By registering, you will also enjoy limited access to Premium articles, exclusive newsletters, commenting, and virtual events with our leading journalists
Already have an account? sign in
Register for free to continue reading
Registration is a free and easy way to support our truly independent journalism
By registering, you will also enjoy limited access to Premium articles, exclusive newsletters, commenting, and virtual events with our leading journalists
Already have an account? sign in
Join our new commenting forum
Join thought-provoking conversations, follow other Independent readers and see their replies