The capsule wardrobe: Fashion changes, these endure

Show all 11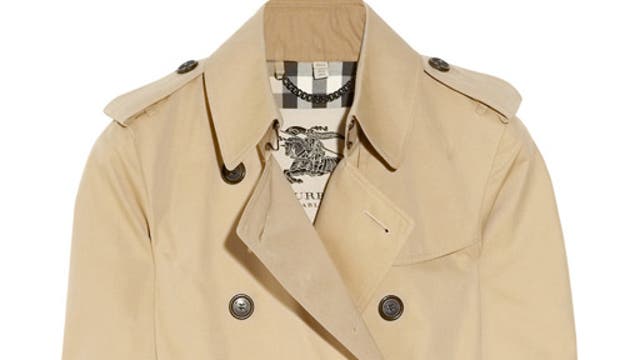 The capsule wardrobe: Fashion changes, these endure
The capsule wardrobe may sound complex – but it's a shopping strategy that will see you through hard times and last for years to come, says Harriet Walker
Throughout the ups, the downs and the double dips of recent years, the fashion industry has proudly continued to march to the beat of its own drum.
Seasons have come and gone, and the clothes are as opulent as ever. A brief fling with minimalism and "stealth wealth" (the art of not looking like you've spent quite as much as you have) turned into a vogue for "investment pieces" (that is, lavishing cash on outré, statement clothing that would eventually become part of an archive).
But what's the solution for the average fashion follower, whose income doesn't allow them to make expensive mistakes? Increasingly, shoppers are taking a turn toward that age-old solution, the capsule wardrobe.
It's a vaguely threatening phrase often used to admonish the more haphazard among us, like photos of houses with no clutter or socks on the floor. But don't let that scare you off: a well-selected capsule of clothing can see you through all seasons and occasions without looking stale. In fact, you'll be more chic for not slavishly following the trends.
Initially popularised by Donna Karan, who launched her "7 Easy Pieces" range in 1985, the concept was devised to make life as a busy, working woman and mother as easy as possible, segueing seamlessly from office scenarios to weekend wear and back again. While tastes may have moved on (the selection opposite contains a few more pieces for versatility), the formula and logic have not.
"Plan to buy several pieces on the same day so you can try them on together," says personal stylist Beth Dadswell. "And stick to a palette of neutrals, for endless outfit combinations."
Clearly there are budget constraints – and the items here are perfect world picks – but these are universal and ubiquitous pieces available at all prices. Spend as much as your budget allows, as the logic of a capsule wardrobe is undercut by false economy. And don't forget to enjoy your new found fashionable freedom.
The trench
A versatile classic for wet weather, warmer winters, cold springs and everything else in between. Burberry's version has becomethe benchmark, with its 156-year heritage and sturdy gabardine, cut to flatter any shape.
The jeans
Who has time for denim tribes? Don't be swayed by fads for skinnies or flares: choose a simple, slim-fitting straight-legged pair that will always look good. Remember, soft indigo denim is timeless, but sandblasted is not.
The shirt
A catwalk favourite almost as much as it is a wardrobe staple, a quality shirt works for every occasion. Silk softens things abit, and if you feel white is too starchy and severe, try a very pale pink or cream.
The ankle boot
It's often the knee-highs that become classics, but there's nothing more useful than a great pair of ankle boots to wear with trousers, jeans, skirts and sundresses. Keep the heel low: this is about comfort, not cool.
The ballet slipper
The shoe de nos jours thanks to Kate Moss and Sienna Miller, this cult Repetto model was favoured by Brigitte Bardot in the Fifties, and you can trust anything worn by a beautiful French woman to stay fashionable forever.
The black jacket
As integral to your wardrobe as underwear, a tailored jacket can be worn with trousers, under a coat or as outerwear when the weather warms up. Opt for a slightly longer and more casual style so it doesn't look too much like half of a suit.
The pencil skirt
The pencil skirt's has enjoyed some overdue time in the sun – but it's a shape that never goes out of style. Choose one with a bit of stretch so you can sit down in it, and pair with a shirt or jumper, depending on how buttoned-up you're feeling.
The black trousers
If tailoring feels too much like office uniform, choose fitted trousers – you'll get plenty of wear out of them. Worn with more formal pieces, black trousers are a basic and, dressed down, are a chic alternative to denim.
The T-shirt
The fast-fashion formula of simply buying the cheapest T-shirts doesn't work in the long run, as seams go wonky and hemlines shrink. Instead, pay for quality (grey will work with anything) and handwash to lengthen lifespans.
The jumper
Cashmere may seem excessive but it lasts, as long as you take care of it. V-neck styles are classic, but plain crew necklines are easier to layer over other pieces; navy is the height of elegance, but black would work just as well.
The sundress
You'll always need a sophisticated sundress in your arsenal, and this number from Margaret Howell is the just the right mix of utilitarian and feminine. Steer clear of too short or too tight; you'll go off them as you get older and wider.
Join our new commenting forum
Join thought-provoking conversations, follow other Independent readers and see their replies