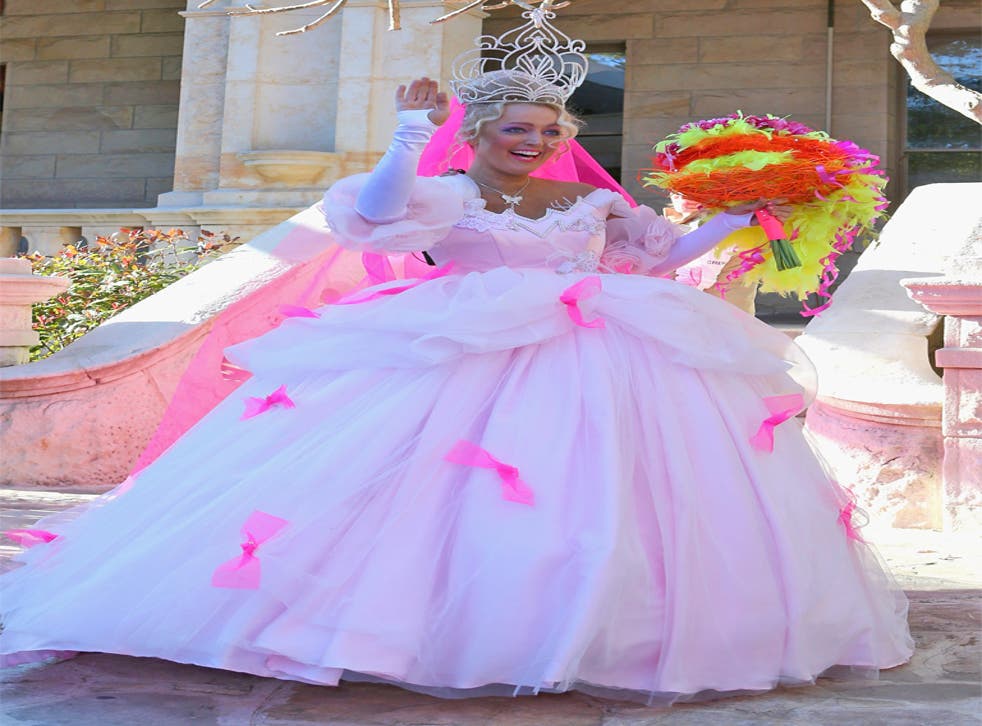 The celebrity brides who want to be pink ladies
You might not think of Jessica Biel, Gwen Stefani, Jordan and er, Charlotte Brontë as being like-minded souls, but these women – along with actresses Anne Hathaway and Reese Witherspoon – all eschewed traditional white on their wedding days and decided to think pink.
When Biel tied the knot with Justin Timberlake in Italy at the weekend, she was swathed in a rose-coloured Giambattista Valli gown while JT, former Trousersnake and one-time wearer of double denim suits, sported a rather more sober tux. They make a fairytale pair on the cover of People magazine.
Earlier in the year, Anne Hathaway wore a candyfloss-coloured – and textured – Valentino dress. As well as a classy take on the colour, Anne wins points for persuading Valentino to come out of retirement to craft her frock. The least said about Jordon's big fat gaudy wedding dress the better, but Gwen beat those ladies to the hue with a John Galliano dress with a shocking-pink dip-dyed hem in 2002.
Charlotte Brontë, though, pipped them all to the post with her dark pink (almost mauve) frock in 1854. But the one person who you might think would have been part of this trend turned a (colour) blind eye when she married.
That's right: singer Pink wore white.
Join our new commenting forum
Join thought-provoking conversations, follow other Independent readers and see their replies