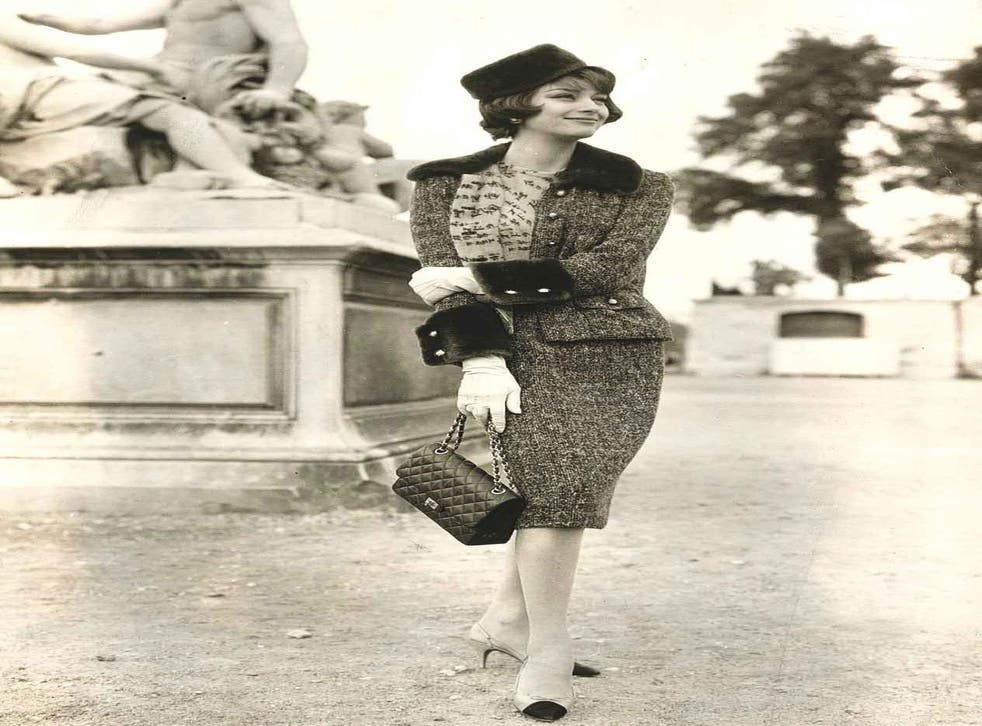 Chanel's 2.55 celebrates 60 years as the greatest it-bag of all time
Chanel's 2.55 turned 60. How is it celebrating? By turning up everywhere for autumn/winter 2015
Fashion's favourite handbag turned 60 this year – didn't know? Shame on you. It's there, in the name. Said sac is called the 2.55 – denoting the month and year Gabrielle Chanel designed the signature quilted leather, chain-strapped number.
It's still a house bestseller, and a fashion must-have. It's influenced other designers from high fashion to high street to create homages that riff on and reference the key design characteristics of the Fifties classic – even Chanel itself has half a dozen variations on the theme, both seasonal tweaks and entire new designs. But the original is still shifting units.
Why? Probably because the 2.55 was born first and foremost from practicality, rather than peacockery. Chanel designed her first shoulder-strapped bags in the Twenties, influenced by soldiers' knapsacks. She was bored of having to clutch their predecessors in her hands – which, she felt, should be occupied with more important work. The Chanel bag, therefore, was the ultimate feminist accessory: it let women get on with their lives, just like men.
Sacs appeal: Chanel inspired handbags

Show all 8
When she relaunched her fashion house in the Fifties, with updated variations on her signature easy, unstructured garçonne styles, Chanel's bag got a revamp. Hence its rebirth as the newly numerically monikered 2.55. The designer also added a contrast burgundy lining, which, apparently, referenced the uniforms of the Aubazine Abbey orphanage where she grew up. Whatever: it also meant you could easily locate your belongings in its murky depths, something perhaps more handbag designers should take heed of. More practicality. The turn-key clasp ensured it stayed firmly closed (traditionally rectangular, rather than double-C, Chanel has rechristened that lock "Mademoiselle" in homage to Gabrielle), while the quilting gave it structure, and harked back to all the quilting on Chanel's suits.
Back in the Fifties, a Chanel 2.55 was the only bag to own. Mostly because there were relatively few other high-fashion handbags on the market, and certainly none with the fashion nous and instant identifiability of Chanel's. It's still much sought-after today – but has also influenced entire generations of handbag design, most hoping to hit on the kind of formula that has ensured the 2.55 continues to sell, despite carrying price tags in excess of £3,000.
The work of few designers has managed to slip from fashion into style: Chanel is responsible for more than her fair share of enduring greatest hits. That's why the handbag design she pioneered turns up time and time again, in multiple reiterations – because, belonging to the canon of universal style, designers such as Tory Burch, Mulberry and even good old Topshop can offer variations on the style without feeling like they're copying. The house of Chanel itself revived it in the Eighties, under Karl Lagerfeld, adding variations on the theme including a leather-twined chain and double-C clasps: it became a status symbol again then, an It Bag before that god-awful phrase was even invented a decade later.
The 2.55's key components – the rectilinear shape, the chain strap, the flap-over front and the sleek sense of no-nonsense practicality – still feel fresh and current. And while, over the past two decades, other modish handbags have been quickly and easily discarded to the rubbish heap of (unfashionable) history – or, maybe, just shipped down to the charity shop, or flogged on eBay – Chanel's Fifties classic shows no signs of waning popularity, whether the name affixed to it belongs to Chanel, or one of a host of others.
Join our new commenting forum
Join thought-provoking conversations, follow other Independent readers and see their replies